Times were rough in 2008 when Craig Hodgins and his partners initiated a management buyout of Nagata Auto Parts from its Japanese owners and turned it into London Automotive & Manufacturing Ltd (LA&M). The global recession was just hitting, car sales were way down and the metal stamping company was forced to shutter its London, ON plant for 17 weeks while it sought new orders from its biggest customer, General Motors (GM) CAMI Assembly plant in nearby Ingersoll, ON.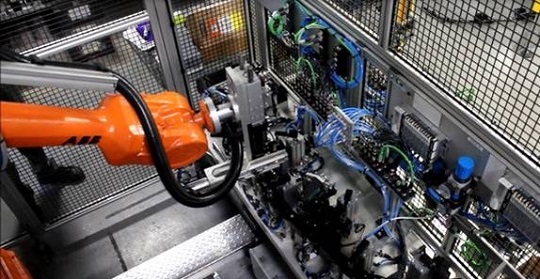 Fast-forward to today and LA&M has grown from $3.5 million in sales the first year to more than $40 million in 2018 between its two locations in Canada and Mexico.
LA&M's relationship with GM has played an integral part in the company's growth, says Hodgins. He points to a candid conversation with a GM buyer as the main reason why LA&M decided to open a plant in Mexico, allowing the company to supply to more GM facilities throughout North America. But it was GM's decision to implement its Strategic Sourcing Partner (SSP) model with suppliers that was a major turning point for LA&M, says Hodgins. Becoming a GM partner would catapult its business all at once.
GM's goals with SSP were to greatly reduce the number of suppliers it relied on for vehicle parts while increasing its business with a select few. Once LA&M had a plant up and running in Mexico, the company became a prime SSP candidate.
In 2011, GM offered LA&M a contract to make 70 different parts at its London location for export to GM plants in Michigan and Ohio.
"We had to take all of it, otherwise, we ran the risk of not getting any of it," says Hodgins to explain the enormity of LA&M's workload.

The big challenge was how to deal with the upfront costs for the tooling required to make the parts, he says.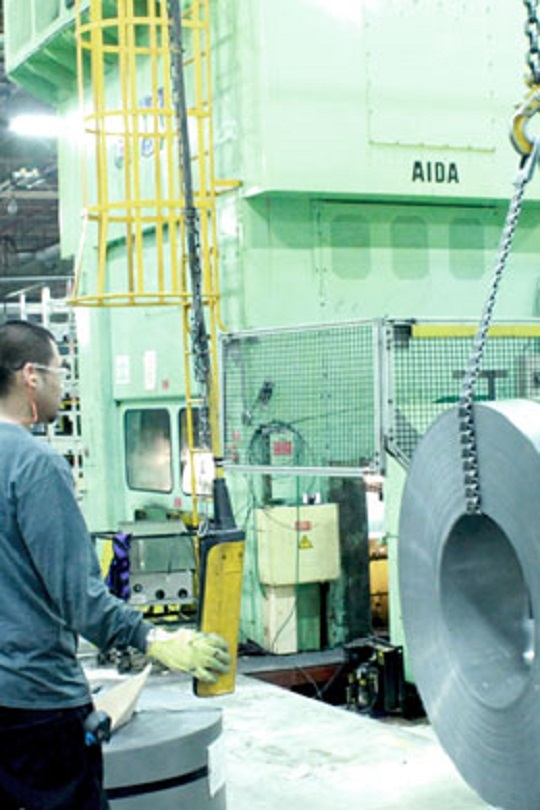 "The total tooling amount for the order was $18 million. At that time, that was way more than our annual sales," Hodgins recalls. "The way tooling works with an automotive original equipment manufacturer is the customer doesn't pay us for the tooling until the completion of the pre-production approval process (PPAP), which means six to seven months after the tool is done." All the while, the toolmakers also have to get paid, he adds.
LA&M's bank was prepared to lend them 65% of the total value of the new contract, but that still wasn't enough working capital. That's when his bank suggested turning to EDC. With the help of a loan guarantee from EDC's Export Guarantee Program, LA&M's bank increased its financing to 90% of the value of the order. With the extra capital needed to finance the tooling purchase, LA&M was awarded the GM contract.

I don't think we'd be anywhere close to where we are now without the help of EDC.
Once LA&M demonstrated to GM it could take on a large volume of work, several more large contracts followed. The company has never looked back. GM has presented LA&M with its Supplier Quality Award twice and now relies on the company to make a few "corporate common" parts—the same parts used in different GM vehicles at all its facilities around the world. LA&M now exports to GM plants across North America, South America, Europe and Asia.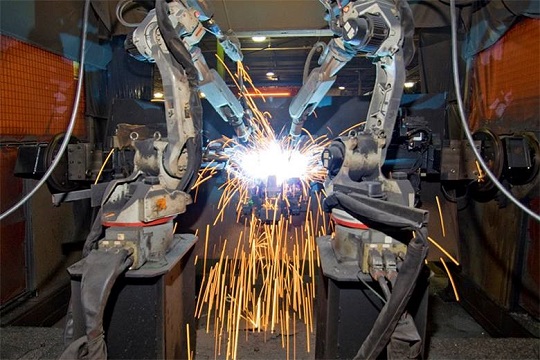 A key business goal for the company is to diversify its customer base. Like many people, Hodgins was taken aback by GM's announcement in November 2018 that it was closing four plants in North America. Just a few months before the announcement, LA&M had secured contract renewals lasting through 2024 to ship parts to GM plants in Warren, Ohio, and Detroit, Michigan, both of which will now close. But Hodgins remains confident about the future. The company was recently awarded a large contract from Chrysler and is pursuing business with Honda and Toyota, among others, as well as some non-automotive work. In addition to its traditional financing, LA&M now supplements its working capital requirements for tooling with a line of credit directly from EDC.

EDC service used
Working capital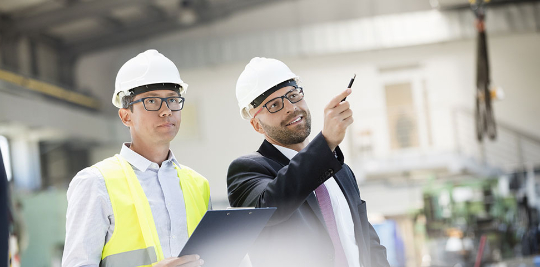 Our Export Guarantee Program can help your bank provide you with additional access to financing.
We share the risk with your bank by providing a guarantee on the money you borrow, encouraging them to increase your access to working capital.