Enter a colourful world where zombie kids are invading and it's up to you to use your fireworks and gumball cannons to defend Sour Patch Kids. This is a scene in Zombie Raid, a mobile virtual-reality video game created and developed by Luckyhammers, a company based in Montreal.
Founded in 2013, Luckyhammers develops games and immersive experiences for mobile phones and gaming consoles, and also specializes in virtual-reality technology. The company partners with brands, such as candy conglomerate Mondelēz, to bring games to life.
"We work with brands who have an existing audience and we build around them. Our core motto is to bring imagination to life," says Marc-Antoine Pinard, CEO of Luckyhammers.
As another part of its portfolio, Luckyhammers has partnered with board-game companies to develop immersive games. Examples include FryxGames' Terraforming Mars and another based on the popular board game Mansions of Madness by Fantasy Flight Games.
Luckyhammers' games have no geographical boundaries—each game is geo-located in seven to 12 languages, including Mandarin, Cantonese, Japanese and German.
"Most of the modern world is able to play our games," says Pinard.
And the world is doing just that. Over the past three years, Luckyhammers has earned from just shy of $1.2 million in revenue to over $4 million and has sustained 325% growth. The rapid growth of the company was stretching its finances, so it came to EDC for help with cash flow.
By accessing the Export Guarantee Program, the Luckyhammers' bank was able to increase lending to the company. "EDC's guarantee allowed us to mitigate risk and helped us convince our bank to support us with cash flow management," says Pinard. The company also leveraged credit insurance to insure its receivables.
On top of creating and developing world-class video games, Luckyhammers is also well known for its research and development of virtual-reality content. The company opened an extensive research bench, complete with world-class equipment, and launched a location-based virtual-reality experience game called APE-X with partners Starbreeze and StarVR. 
"With the help of EDC, we were able to get all the equipment required, which was very expensive. We became the industry standard because we're known as one of the best virtual reality studios in the world, and this would not have been possible without EDC," says Pinard.
Without EDC's support, we would not have become one of the world's leading studios for virtual reality. We are very grateful for what EDC did for us.
The virtual-reality studio made Luckyhammers stand out from the rest of the industry, and with its partners, it became part of the world's first virtual reality theme park in Dubai. "We added a bit of Canadian shine to the world's entertainment industry because of what EDC helped us accomplish," says Pinard.
In the next six months, one of Luckyhammers' games will be featured on a popular gaming console, something that the company didn't expect to happen for another two years. "We're happy that we're fast-forwarding to that next milestone," says Pinard. 
The company would also like to grow its independence and become its own publisher. It has a long-term goal to sell millions of copies of one of its games, which Pinard says is not something everyone can pull off. "It's a very limited club."
Ultimately, Pinard says Luckyhammers wants to be as recognized along with the other video game companies in Montreal, a world-class hub of video game development. "We want to be known for the quality of our work."
Without EDC's support, we would not have become one of the world's leading studios for virtual reality. We are very grateful for what EDC did for us.
EDC service used
Working capital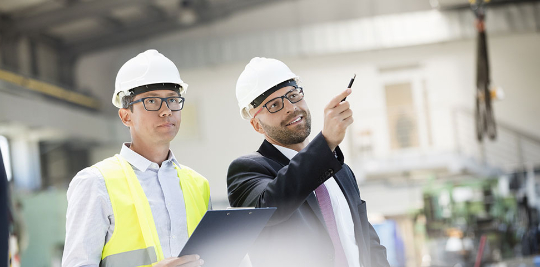 Our Export Guarantee Program (EGP) can help your bank provide you with additional financing.
We share the risk with your bank by providing a guarantee on the money you borrow, encouraging them to increase your access to working capital.
EDC service used
Portfolio Credit Insurance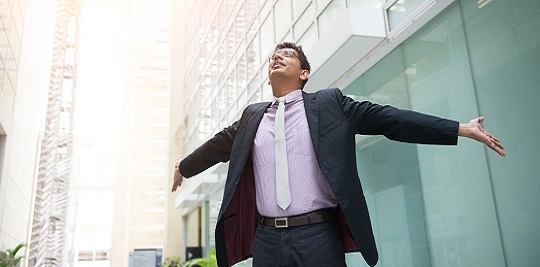 Credit insurance is a solution that's ideal if you're looking to insure your business against non-payment.
It covers up to 90% of losses should your customer not pay, due to circumstances such as bankruptcy, payment default, market hostilities or currency conversion or transfer.