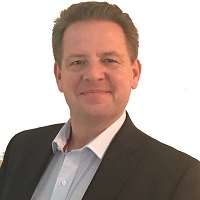 Greg Henderson
Founder and co-owner
Exportspark Services Inc.
Greg Henderson is the co-owner and founder of Exportspark Services Inc., a consulting company that develops and delivers export training ,as well as working directly with companies on driving revenues from international. 
Greg is a Certified International Trade Professional (CITP) with FITT and is a registered Incoterms 2020 trainer with the International Chamber of Commerce with 30 years of international experience in more than 100 countries. 
Greg has trained and advised more than 400 companies on developing export plans, building distribution networks, shipping, Incoterms and logistics and entering new markets. 
Greg has two degrees from Carleton University in German and Psychology and has lived and worked in Denmark, Germany, England, the Netherlands and Australia.