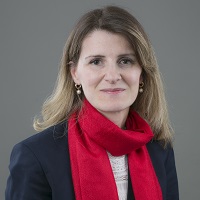 Marie-Josée Lavoie is the founder and president of GreenCompete Inc., a business consulting advisory firm that helps companies grow and compete in new markets. 
She has 17 years of experience in international business consulting and speaks on international business expansion, innovation, tech commercialization, business development, marketing, and women entrepreneurship. 
Marie-Josée holds an EMBA in international business and BA in international relations. She completed the Licensing Academy in IP and Technology Commercialization at University of California (UC Davis). She is a member of the Association of Strategic Alliance Professionals (ASAP) and a Certified Women Owned Enterprise.