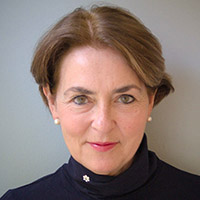 Marie-Lucie Morin
Former Executive Director,
World Bank
Marie-Lucie Morin was Executive Director at the World Bank from 2010 to 2013 representing Canada, Ireland and the Caribbean. Previously Ms. Morin pursued a 30-year career in the Federal Public Service. She was appointed National Security Advisor to the Prime Minister and Associate Secretary to the Cabinet in 2008, having served as Deputy Minister for International Trade (2006-2008) and Associate Deputy Minister of Foreign Affairs (2003-2006).  
Earlier in her career with the Department of Foreign Affairs and International Trade, Ms. Morin completed assignments in San Francisco (1981-1984) Jakarta (1984-1986), London (1986-1990) and Moscow (1994-1997). In Ottawa Ms. Morin, was Director for Export Financing and International Financial Institutions (1990-1993).

In 1997, she was appointed Ambassador to Norway with accreditation to Iceland. Ms. Morin was advisor for the Canada Transport Act Review which tabled its report to Parliament in 2016.  

Ms. Morin was named Chevalier de la Légion d'honneur in 2012, was sworn into the Queen's Privy Council in 2015 and became a member of the Order of Canada in 2016. 

Ms. Morin serves on Corporate and not-for-profit Boards; she is a member of the National Security and Intelligence Review Agency (NSIRA).