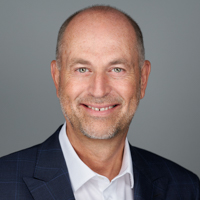 Claude Létourneau
President & CEO
Svante Inc.
Claude Létourneau is President & CEO of the Vancouver-based company Svante Inc.
He is an industrial projects veteran who brings to Svante a broad range of experience leading large world-class projects from the lab to large industrial facilities.
His leadership style is underscored by effort, energy, and excitement – the 3Es of visionary thinkers. At ease bringing about change, Mr. Letourneau will leverage his 30 years' experience in advance technology development and commercialization to help steer the company to be a global leader in building a CO2 Marketplace.
Previously, Claude held senior management roles with Canam Group Inc., SNC-Lavalin Inc., and Kontron Embedded Computers AG. He also founded two technology companies, Vaperma, Inc. (membrane-based gas separation) and Avestor Inc. (thin-film lithium polymer batteries).
These past experiences provide the necessary insight for the bilingual executive to forge new strategic alliances and partnerships with like-minded industry leaders and to guide the company's scaling up of the business with an aggressive time-to-market game plan.
Claude received a Bachelor of Applied Science in Chemical Engineering and a Masters in Chemical Engineering from University Laval, Quebec, Canada.