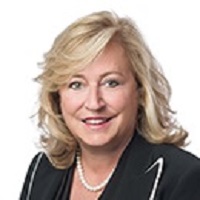 Heather J. Culbert
Vice-Chair
ICD.D
With over 27 years of experience in the oil and gas sector, Ms. Culbert has held senior positions in the oil and gas sector and was formerly the Senior Vice President of Corporate Services at Enerplus, a mid-sized oil and gas company.
Heather serves as Vice Chair on the Board of Export Development Canada (EDC) and Chairs the HR Committee. She was recently appointed the to the Board of The Fraser Institute.  She is a Board member of Whitecap Resources Inc., Chair of the United Way World Leadership Council, a member of the She Leads Economic Council of Alberta and is past Chair of the Alberta Research and Innovation Advisory Council (ARIAC).  She recently completed two terms as Chair of the Southern Alberta Institute of Technology.
Heather has been an active volunteer and philanthropist for many years and has co-founded both the Board Ready Women and Axis Connects not-for-profit organizations in Alberta.  She is now the Co-Chair of the Calgary Cancer Centre campaign with the goal of raising $250 million.  Heather has served as Board Chair of United Way of Calgary and Area, as a trustee of the Alberta Cancer Foundation, as a founder of C5 (Concerned Citizens for the Calgary Cancer Centre), Board Chair of the Alliance to End Violence, and Campaign Chair of the SAIT Promising Futures Campaign (phase II).   
Ms. Culbert has been recognized for her leadership and community service and most recently is the recipient of the 2021 Women's Energy Council Female Executive of the Year Award.  In March of 2019, she proudly received the Governor General's Sovereign Volunteerism Medal to recognize her exemplary philanthropic efforts in Canada.  Heather has received numerous other awards and include; the BMO Celebrating Women 2016 Community and Charitable Giving award, a SAIT Honorary Bachelor of Science Degree in 2014, the Doc Seaman Generosity of Spirit Award as an individual philanthropist in 2013, the Alberta Centennial Medal for Community Service in 2005, and in 2003 she was recognized as SAIT's Distinguished Alumna.
Heather recently completed her ICD.D certification through the Haskayne School of Business ICD program.