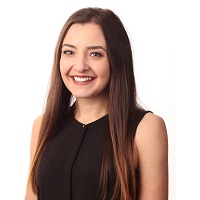 Kseniya Stogniy
Export Help Advisor
Export Development Canada
Kseniya Stogniy
Kseniya is an export advisor at Export Development Canada. In her role, she helps Canadian companies navigate the intricacies of international trade and export, such as regulatory compliance, customs and tariffs, due diligence, and more. 
Having previously worked as an account manager supporting commercial markets and small business within the business development division at EDC, Kseniya has a range of experience in collaborating with Canadian small and mid-sized companies to understand their needs and provide additional value, while fostering strong relationships. 

Kseniya is also a Certified International Trade Professional (CITP® | FIBP®).