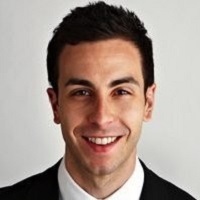 Philip Turi
Director, International Business Advisory Services
Export Development Canada
Philip Turi is a director in EDC's Strategy and Innovation Group where he is responsible for leading EDC's Trade Advisory team. In this capacity, Philip's team of trade advisors work at the front lines of solving customer challenges related to international markets, including regulatory, supply chain and logistics, market entry strategies and partner selection. 
Prior to joining EDC in 2016, Philip was general counsel and managing director of global business services at Canadian Manufacturers and Exporters, where Philip headed up a national team of trade experts and consultants helping SMEs export. Philip also served as private sector liaison to the World Bank. 
Philip is a corporate lawyer by training and worked with Fasken Martineau DuMoulin LLP in Toronto prior to joining CME in 2013. Philip has a JD from the University of Western Ontario and MBA from the University of Toronto's Rotman School of Management.