Keeping abreast of international trade news these days can make your head spin.
Nations and states that once got along well are increasingly at odds on the trade front. Not surprisingly, Canadian businesses are feeling more and more concerned about the future.  For example, according to Export Development Canada's (EDC) latest Trade Confidence Index (TCI) survey, there's been a marked decline in exporter confidence since the last study was conducted just six months ago. Confidence levels dropped by more than 5%, and are now perilously close to the grim days during the European debt crisis in 2011.
Increased protectionism is the key driver of Canadian exporters' collective mood swing. One-third of TCI survey respondents reported that trade disruptions and rising tariffs were having an impact on their global strategies. There appears to be no end in sight, as nearly half of the respondents expect the trend towards protectionism to increase in the next year. More than one-third have borne the brunt of the steel-and-aluminum tariffs, while just less than one-third are feeling the pain from the U.S.-China trade tiff.
In addition, there's continued concern over the Canada-United States-Mexico Agreement (CUSMA), the ratification of which requires a significant uphill climb, especially in the U.S. Although half of Canadian exporters remain neutral in their overall assessment of CUSMA, about one-third view the prospects of a ratified deal negatively, with a notable minority (19%) expecting the deal will actually fail to pass. The bottom line: More than half of respondents are telling us that they're holding off their investment plans in the U.S. as a result.
Interestingly enough, during the protracted negotiations for the new North American free trade deal, Canadian exporters started looking elsewhere to do business. Unfortunately, that rise in diversification simmered down after the three leaders shook hands on CUSMA. Regardless of the small dip, diversification plans amongst Canadian exporters are alive and well, especially for Europe and Asia-Pacific—markets with which we have new trade agreements now in effect.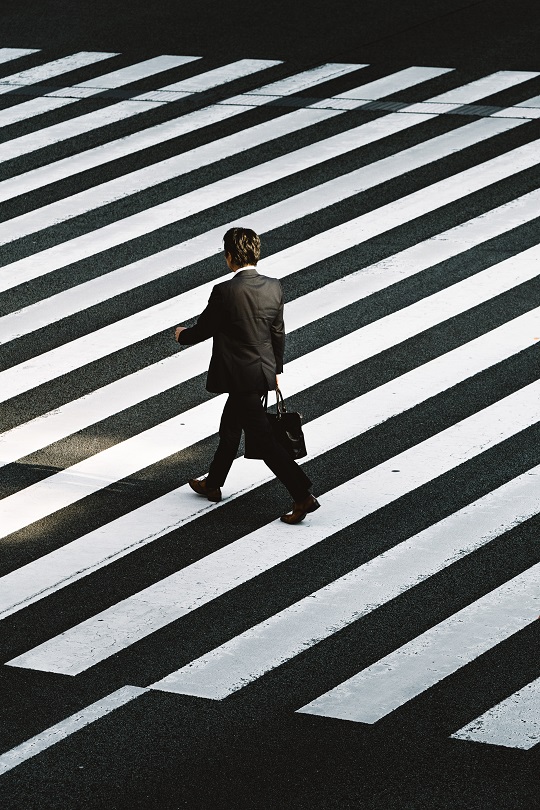 Despite this period of trade uncertainty, Canadian companies can't afford to pause their international business ambitions. In my view, isolationism is a limited and short-sighted business strategy, especially if you're a small business. Trade works, plain and simple. Repeated studies point to the fact that exporters do better, on average, than non-exporters. They're more agile, productive, earn higher revenues, experience better profit margins, are engaged in innovation and grow faster. Moreover, exporters can weather periods of trade uncertainty precisely because they're diversified.  Even if you're feeling put off by the international rhetoric, there's plenty you can do to ensure your company's in optimal trade shape. Here's a summary of some practical steps you can take.
Look backward: Tighten your supply chain
Don't wait until an issue arises at customs before you take the time to do a proactive 360-degree assessment of your current supplier relationships. Even if you're operating in an industry that's remained untouched by international tariffs, you could be exposed to disruptions and supplier risk through retaliatory measures. Play it safe by following the rule of three: For every supplier you have, make sure you have two other viable players in your registry. You may want to consider new suppliers from less volatile markets or opt for local suppliers who may be more expensive, but offer greater stability. Be sure to set up a simple monitoring process and governance mechanism, so you can review your supply-chain risks on a routine basis and define mitigating actions if needed.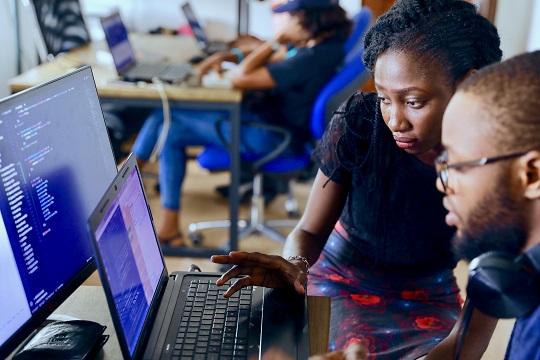 Look forward: Go forth and diversify
There's no such thing as the perfect time to start doing business in a new market. If you wait for the sun and the moon to line up, you'll be sitting on the sidelines for the rest of your business life.
Conduct market research to determine which countries have a demand for your products or services. Trade Data Online is a robust tool that provides historical export data based on harmonized system (HS) codes, all vetted and collected by Statistics Canada. The Trade Commissioner Service (TCS) has more than 1,000 trade professionals operating in 160-plus markets around the world, ready to help you find the market information you need. EDC publishes the Country Risk Quarterly, an interactive guide that provides economic and political information on 50 global markets.
Hire pros: Don't forget the value of investing in specialized market research firms. While expensive, the level of granular intelligence they can offer could be well-worth the investment.
Investigate the competitive landscape in potential markets and see how your value proposition stacks up. When zeroing in on the single best market, apply a distance framework to evaluate the cultural, administrative, geographic and economic "distances" between your company and your desired market.
Build an export plan: Above all, you need to have a clear strategy in place before entering any new market. This plan should be informed by your market research and needs to consider how you will enter a new market, what alliances and relationships you'll need to acquire, and which critical regulatory requirements might affect your operations. 
"There's no such thing as the perfect time to start doing business in a new market. If you wait for the sun and the moon to line up, you'll be sitting on the sidelines for the rest of your business life."
Look inward: Get in touch with your innovative side
Developing modified or new products is one of the best ways to grow your business, especially during bouts of trade uncertainty. Remember to listen to your customers and work back from their pain points when innovating your offering. There's no doubt, disruption requires innovation and innovation requires support. Thankfully, Canada has a vigorous innovation ecosystem, so take advantage of all the funding and other types of support that are out there.
The Industrial Research Assistance Program (IRAP) offers financial assistance to eligible Canadian companies to accelerate research and development projects, including salary and subcontractor costs.
Check out the Innovation Canada Hub to search for funding opportunities and to filter through programs of interest for your sector. You can speak directly to an innovation advisor by calling 1-855-534-8433. 
No matter where you are in your exporting journey, it makes sense to keep in touch with EDC. My team of export advisors can help you quickly and easily find the answers to your export questions, for free. You can email exporthelp@edc.ca or visit our Export Help Hub, an online tool showcasing how we can provide answers to your questions. Need help finding customers, clearing customs, choosing an international market, then entering that market? We'll point you in the right direction by providing targeted advice for your needs, no matter how specialized they might be. We can refer you to resources and guides that will provide depth to your research, plus referrals to partners in the trade ecosystem, both public and private. You're not alone, simply register for your MyEDC Account and ask away.