Joella Hogan is a busy woman. When she's not mixing, cutting and packaging handmade soaps in her workshop in Northern Canada, she's being interviewed by fashion magazines and videographers about her small-town business and Indigenous roots.
"It's so exhausting," quips the founder of The Yukon Soaps Company (YSC), who makes all-natural soaps, shampoos and essential oils using juniper berries, spruce tips and wildflowers from the land near her home in Mayo, Yukon—population 400.
Being in the spotlight is great for business, but more importantly for Hogan, it's an opportunity to raise awareness about Canada's North and the traditions, language and culture of its Indigenous people. 
I strongly believe that when Indigenous peoples own and operate businesses, not only do they empower the individual, but also the community they represent.
A proud member of the First Nation of Na-Cho Nyak Dun, Hogan bought the established local brand in 2012 as a way to give back to her community and reconnect people to their culture and land.
"I come from a long line of strong, vibrant, Indigenous women. My matriarchs are teachers, healers, bush women, social advocates, and cultural leaders. They've taught me how to make things happen," says the savvy entrepreneur, whose business objective from Day 1 has been to help grow the Yukon's economy by hiring local youth and promoting the talents of other Indigenous makers and artisans.
"It was never about the soap. I wanted to be an employer for the community while learning about language and culture. Soap is just the tool."
Growth in uncertain times
The last time we spoke was in June 2020 when COVID-19 was dominating headlines around the globe. Much has changed for YSC since then.
"My company actually grew through the pandemic. It was insane," says Hogan of the major boost to her online sales in late 2020 through 2021.
While other businesses grappled with lockdowns and closures, her team was hustling to fill e-commerce orders.
"We really had to shift gears to do more online sales. We were doing them before, but not near the same volume. I had to order pallets of shipping boxes to keep up with orders," Hogan says of the dramatic spike, adding that when stores, spas, and gift shops started reopening in 2021, interest in her products from retailers also intensified.
"There's always been a fascination about Indigenous people and life in the North," says Hogan, who's passionate about sharing stories about her Northern Tutchone heritage. "My soaps are literally infused and imprinted with the spirit of the Yukon."
Build it, they will come
Having outgrown her home workshop, Hogan opened a 2,000-square-foot manufacturing facility in April 2022 that includes three rental apartments. Named Raven's Landing after her First Nations clan, the new build symbolizes a place for "people to gather, rest and create" under one roof.
"I strongly believe that when Indigenous peoples own and operate businesses, not only do they empower the individual, but also the community they represent," said Hogan on the day of the grand opening. "I am thrilled that my dream of creating a space for my business to grow and community members to thrive has finally become a reality."
What she didn't expect was how much her new workshop would mean to the people of Mayo.
"I underestimated how much love and support there is for my business. The whole community came out. It was overwhelming," she says. "No one really invests in our community. We're off the beaten path and very much a mining town. The fact that I was able to invest, but also create a hub that has low-income housing—people are so proud."
And with negative news continuously swirling about Northern communities—chronic housing shortages, high suicide rates for youth, an opioid crisis—she's grateful she can "change the narrative" for the better.
"I want our young people to know that there's so much more to our community than that."
You should also check out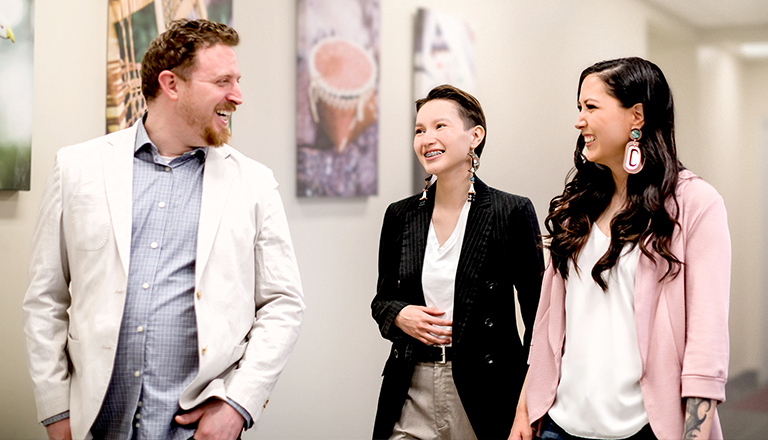 Top challenges
Doing business from a remote town in Northern Canada, Hogan says delivering her products to customers in Canada, the United States and beyond is one of her biggest hurdles.
"Shipping is a challenge because Canada Post has just increased its prices again. So, when somebody buys a $10 bar of soap and the shipping on it is $13, it's a barrier because I can't eat that cost," she says. "I'm trying to create incentives, like if you buy more, you get free shipping, because Canada Post is the only shipping option in my community. We don't have FedEx or UPS."
The EDC impact
In a recent video produced by Export Development Canada (EDC), Hogan is seen walking through an open field with her dog, Nadaleen (named after a Yukon river), surrounded by snow-capped mountains. The land is where her ancestors have lived for generations.
"Through the Trade Accelerator Program (TAP) and EDC's knowledge services, I was able to learn so much about marketing outside of Canada," she says of the support she's received. "I get so many learning moments from the (EDC) webinars and networking, too.
"When you're in the North in this tiny little town working on your business, having those connections with businesses, partners, outside industry, is so important."
With a goal of helping 400 Indigenous companies expand globally by the end of 2023, Todd Evans says raising awareness about this burgeoning business community is a key priority for EDC.
"Guided by respect for Indigenous history, traditions and culture, EDC is dedicated to supporting Indigenous businesses and removing barriers to growth, so they can thrive on the world stage while creating jobs and prosperity in their community," says Evans, EDC's national lead of Indigenous exporters. 
You should also check out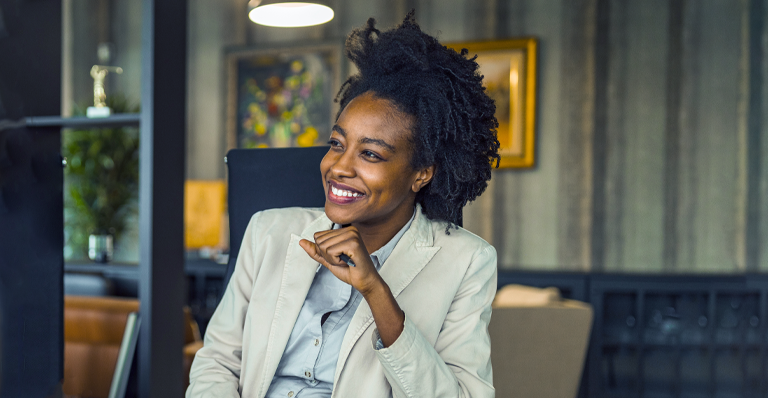 Advice to other women entrepreneurs
A champion for women in trade, Hogan learned the value of a solid export plan from the TAP workshops, which are designed to help small- and medium-sized Canadian companies improve their trade knowledge, make connections and boost their global success. Her top tips for other women in business:
Take cue from your finances: "It doesn't matter what kind of business you have, keep a separate bank account, get a business number, and stay on top of your costs and expenses because that's how you'll know whether your business is really financially successful." 
Stay in your lane and don't be sidetracked by social media. "It's easy to get sucked into trends and away from what your brand and your values are," says Hogan, who admits she doesn't follow other soapmakers on Instagram or LinkedIn. "It's so important to stay focused on your goals."
To find out more about how EDC supports Canadian Indigenous-owned and -led companies, click here.