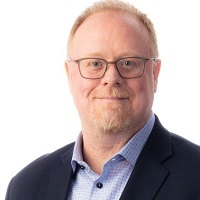 Stephen Callaghan
Vice-president, Commercial Markets and Small Business
Export Development Canada
Stephen joined EDC in 2000 and is currently the Vice-President of Commercial Markets and Small Business at Export Development Canada (EDC).  Stephen is responsible for the leadership of our direct sales force in the small and mid-market segments in Canada.
Stephen has held a variety of leadership positions at EDC including Vice-President of Sales Excellence team and Regional Vice-President of the Ontario Region. 
Stephen has a Bachelor of Commerce from McMaster University.
EDC is Canada's export credit agency, offering innovative commercial solutions to help Canadian exporters and investors expand their international business. EDC's knowledge and partnerships are used by more than 8,300 Canadian companies and their global customers in up to 200 markets worldwide each year. EDC is financially self-sustaining and is a recognized leader in financial reporting, economic analysis and has been recognized as one of Canada's Top 100 Employers for nine consecutive years.