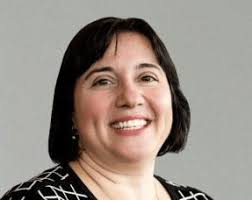 Teresa Nizzola
Lead, Customer Strategy, Mid-Market Growth Businesses
Export Development Canada
Teresa Nizzola
Ms. Nizzola joined Export Development Canada (EDC) in 1997 as a Financial Services Manager where she was involved in complex corporate financing transactions in multiple sectors including energy, mining, and telecom. After 20 years at EDC, in August 2017, Teri and her family moved to Sydney, Australia where Teri took on the role as EDC's inaugural Chief Representative Australia and launched EDC's 20th representation office. In the first full year of operation, the EDC Sydney office supported the largest number of Canadian businesses and achieved the highest support of EDC solutions.
Previously, Teri worked as the Sector Advisor for the EDC Information and Communication Sector Team where she developed, spearheaded and executed a sector strategy to support the significant cluster of small and medium sized companies in the technology space in Canada. Teri spent a period as Manager responsible for the Canadian Atlantic Region in Commercial Markets and Small Business. In 2014, Teri was appointed Chief Representative, Mexico where she led a dedicated team located in Mexico City and Monterrey covering international business development efforts.
Before joining EDC, Ms. Nizzola worked for four years at the largest commercial center in Montreal with one of the top Canadian banks. She also held various related international jobs in Argentina and Hong Kong. Ms. Nizzola has worked on five different continents during her 30+ year career were she has focused on structuring financial transactions and developing relationships with Canadian companies looking to expand in international markets. Teri is passionate about helping Canadian companies, go, grow and succeed internationally.
Teri earned a MBA from the University of British Columbia, and obtained a Bachelor's degree in Commerce from McGill University.  She also completed the Women's Executive Leadership Program at  Wharton.  Teri speaks English, French, Italian and Spanish.