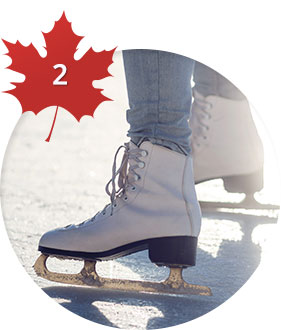 Not surprisingly, 53% of ice skates exported from Canada end up in the United States.  However, our influence is worldwide and Canadian ice skates can be found as far as Qatar, the Philippines and Egypt. (48.6% of NHL players are from Canada; 42% of the Pittsburgh Penguins are Canadian.)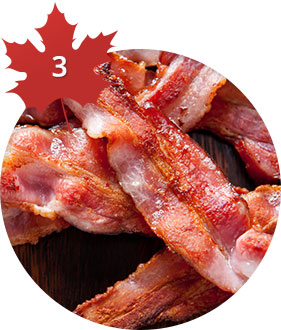 As the world's fifth-largest pork exporter ($2.35B), Canada annually ships the equivalent of five slices of bacon for every person in the world.  With 42% of exports, the U.S. is Canada's largest bacon trading partner. However, the influence of Canadian bacon is extensive, reaching markets in French Polynesia, Tanzania and Saudi Arabia.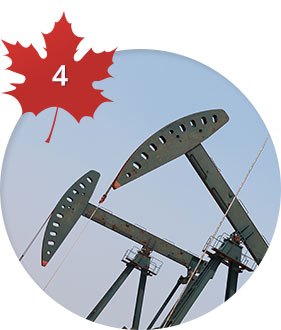 In 1858, the first oil well in Canada was dug by hand and, at a depth of 20 meters (66 ft.), they struck oil in Oil Springs, Ontario. Today, most of Canada's oil and gas centers in the west with Alberta providing 79.2% of Canadian oil production. In 2015 Canada exported $389B of oil products making it the 11th largest exporter in the world.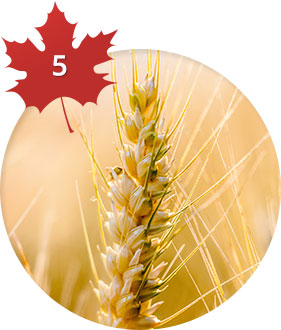 The Canadian prairies are celebrated for their oceans of golden wheat, extending endlessly between horizons. With our world-class Canadian brand driving demand for our wheat, and coupled with key economic drivers such as economic development, population growth and food security, Canada is the number one exporter of wheat in the world.
You should also check out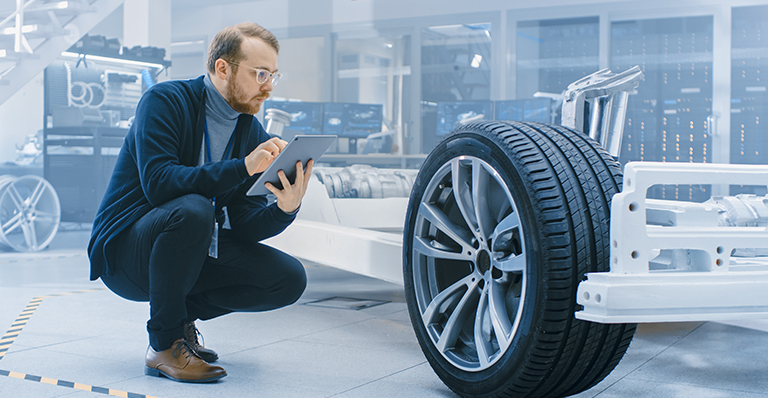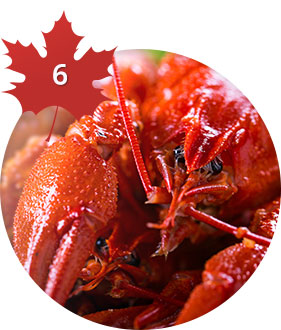 Centuries before Europeans set foot on Canada's coast, the Mi'kmaq had already been fishing lobster for generations. By the mid-18th century, the Canadian lobster trade was well established. Today, the largest consumer of Canadian lobster is the U.S., buying up 78% frozen and 64+++% of non-frozen lobsters, contributing the lion's share of Canada's $1.3B lobster industry.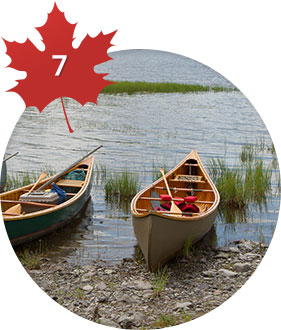 With a frame of wooden ribs covered with the lightweight bark of birch, elm or cedar trees, canoes proved to be ideal for the indigenous people of North America to endure the rigors of wilderness travel, hunting and warfare. The word 'canoe' originates from the word 'kenu', meaning dugout. A $210M industry today, most Canadian canoes end up in the U.S. (88%) but exports can be found as far as Israel ($83k), Madagascar ($24k), and Montenegro ($47k).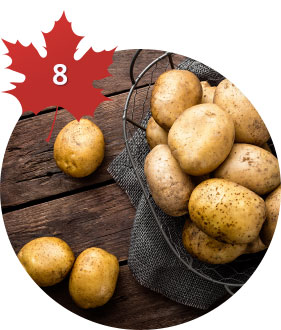 An important part of Canada's agricultural industry for over 150 years, the potato is our largest vegetable crop. In 2015, Canadian growers produced 141, 160 hectares of potatoes, with a total yield of 4.9 million tons. The main producing province was Prince Edward Island (24%) and the U.S. is our chief export partner, eating up 89% of our delicious spuds.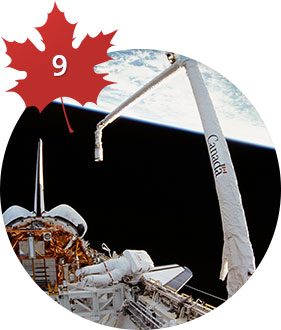 Canada's space industry is modest, but its capabilities are world class. The renowned Canadarm was first deployed in 1981 during the second mission of the space shuttle Columbia. The arm subsequently flew on every NASA space shuttle mission and was instrumental in repair missions to the Hubble Space Telescope, and construction of the International Space Station. The U.S. is by far the primary destination for Canadian-made aerospace products, responsible for $7.7B of the $12.3B Canadian industry.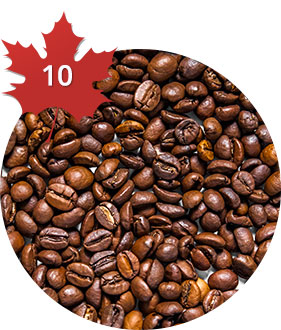 Added to the Oxford English Dictionary in 2004, the popularity of the 'double double' can be traced back to Tim Horton's. With humble beginnings in 1964, Tim Horton's now serves 2 billion cups of coffee a year, and has exported the 'double double' to over 850 Timmies locations worldwide (3,500 in Canada).
Even though my favorite Canadian export didn't make the list, I know I'll be enjoying a celebratory poutine and raising a glass of Canadian rye as a toast to my (new) nation on Saturday. Happy Birthday Canada!
Check out EDC's recent article on four ways you can build your company's Canadian brand and use it as a competitive advantage!