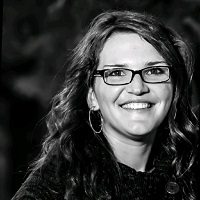 Carley Mortimer is a Certified International Trade Professional (CITP®). She joined Export Development Canada (EDC) in 2021 as an advisor on the Knowledge Business team. 
Carley began her career in international trade at the Canadian Department of Foreign Affairs and International Trade (DFAIT). She worked at the head office in Ottawa, as well as in the Canadian Embassy in Rome, supporting Canadian companies looking to grow their business internationally. In 2013, she moved to Toronto to work for UK Trade & Investment, at the British Consulate General, helping companies in the United Kingdom enter the Canadian market. She covered the sectors of; rail, automotive, advanced manufacturing, chemicals, and renewable energy. 
Prior to joining EDC, Carley worked at Canada Post in International Customs Management, working with the Universal Postal Union (UPU), as well as postal and customs operators around the world. She also supported and advised Canadian e-commerce companies on customs and regulatory compliance when expanding their business beyond Canada. In this role, she obtained her Certified Customs Specialist (CCS) designation. Carley later moved into product development, supporting the creation of new products and market launches for the commercial mail line of business.