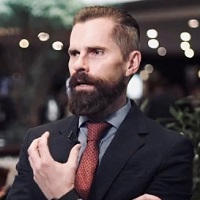 Nathan Andrew Nelson
Regional Vice-President – Latin America & Caribbean
Export Development Canada
nnelson@edc.ca
Mr. Nathan Andrew Nelson joined Export Development Canada (EDC) in 2005 and has had more than 17 years of experience in international business development and fi-nancial services, including project and corporate finance, with EDC. In January 2018, Mr. Nelson was appointed Regional Vice-President for Latin America and the Carib-bean, based in Mexico City, Mexico.
Mr. Nelson leads EDC's business development activities across the region with team members located in Canada, Brazil, Chile, Colombia, Mexico and Peru.
Prior to his current role, Mr. Nelson served as Chief Rep-resentative and Country Manager for Mexico. He has worked extensively in Mexico and South America as well Asia, including 3 years as Chief Representative and Coun-try Manager for EDC based in Mumbai, India.
Prior to EDC, Mr. Nelson worked at a boutique financial institution in Uruguay and Argentina. Mr. Nelson is an MBA honors graduate from Queens University and has won the Calgary Chamber of Commerce award for excel-lence as well as the Jason Lang award in 2005 for Aca-demic achievement at the Haskayne School of Business. Mr. Nelson has been a prominent speaker in the Latin America conference circuit including regular participation in both TXF and Euromoney Latin America Confer-ences. He has also served on several Boards including the Canada Mexico Chamber and the Indo-Canadian Cham-ber. Mr. Nelson speaks English, French, Spanish and Por-tuguese and has total of almost 25 years of international business experience.