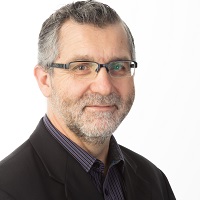 Richard Schuster
Senior Economist & Country Risk Analyst Economic-Political Intelligence Centre
Export Development Canada
Richard Schuster joined Export Development Canada (EDC) in 1998 as an economist in the Country Assessment Division, specializing in Eastern/Central Europe, Russia and the Commonwealth of Independent States, and Turkey. Throughout his career at EDC he has covered Latin America, Africa & Middle East, Japan, China, India and developing Asia, metals, energy market, as well performing extended research for one year with EDC's Corporate Planning Group. He has recently returned to monitoring Eastern Europe and CIS in the newly created Economic and Political Intelligence Centre.
Prior to joining EDC, Mr. Schuster worked for more than 10 years in the Economics Division at the Bank of Nova Scotia in Toronto, where his focus was Country Risk for Eastern Europe, Pacific Asia and the Middle East.
Mr. Schuster earned his Master's degree in Economics from the University of Waterloo, where he also obtained a joint BA in Economics and Management Studies.
Export Development Canada (EDC) is Canada's export credit agency, offering innovative commercial solutions to help Canadian exporters and investors expand their international business. EDC's knowledge and partnerships are used by more than 7,400 Canadian companies and their global customers in up to 200 markets worldwide each year. EDC is financially self-sustaining and is a recognized leader in financial reporting, economic analysis and human resource management.