From robots sorting garbage to compostable plastic made from food waste, leading innovators in Canada's fast-growing cleantech sector have won accolades from Export Development Canada (EDC) for their outstanding achievements.
Recognized for their cutting-edge technologies and environmental solutions, five companies were awarded top honours—three Export Stars and two Ones to Watch in 2022—during EDC's sixth annual Cleantech Export Week (CEW), Oct. 24-28. 
"This year's Cleantech Export Stars and Ones to Watch are great examples of the sector's diversity," says Sophie Dumoulin, director of EDC's Cleantech team. "Our Export Stars have significantly grown their companies and are contributing in impactful ways to the decarbonization of the sectors they serve. Our Ones to Watch are getting noticed and having great results in commercializing their products and building global partnerships," she says.

Through virtual and in-person events, CEW is an opportunity to meet Canadian cleantech companies and find out how they're making a global impact in the fight against climate change.

"Climate change is the challenge of a generation and at EDC, we're proud of the financial support we have provided to cleantech companies since we started our strategic focus on the sector in 2012," Dumoulin says.

"As one of Canada's leading financiers of cleantech businesses, EDC has been strategically focused on the Canadian cleantech industry over the past decade, supporting efforts to build an innovative and sustainable economy."

In 2021, we provided financing to 324 cleantech companies and facilitated $6.3 billion in business—a 39% year-over-year increase from 2020. Support for clean technology companies is an important piece of EDC's 2030 corporate strategy and our steadfast commitment to net zero emissions by 2050. 
Read on to learn more about EDC's cleantech honorees for 2022.
Export Stars
Greenlane Renewables Inc.
Founded: 2019 
Headquarters: Burnaby, BC
What they do: A TSX-listed Canadian pioneer in the renewable natural gas (RNG) market, Greenlane helps waste producers, gas utilities and project developers convert biogas into a high-value, low-carbon biomethane. 
How their product works: Greenlane's upgrading systems remove impurities and separate carbon dioxide from biomethane in raw biogas captured from landfills, food waste, animal manure and wastewater treatment plantsto create clean, sellable RNG. This is used in many ways—from fuelling vehicles to heating homes.

Their mission: To clean up two of the largest most difficult-to-decarbonize sectors of the global energy system in commercial transportation and the natural gas distribution network, To reduce greenhouse gas emissions and our reliance on fossil fuels, there's a strong need for high volumes of low-carbon alternative fuels, like RNG, which is rapidly shifting from niche fuel to mainstream drop-in substitute for fossil natural gas. 
Their impact: Over the last 30 years, Greenlane's systems have collectively removed more than six million tonnes of greenhouse gases from the atmosphere—equivalent to taking 1.3 million vehicles off the road every year.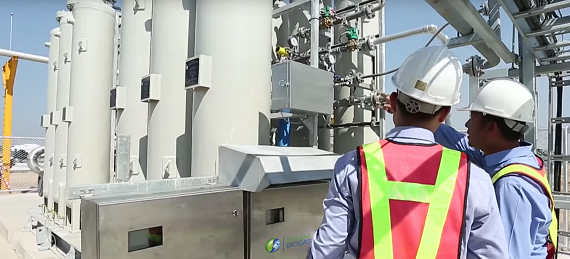 Challenges: The largest challenge for Greenlane—and the entire RNG industry—is origination and the rapid scale up of quality biogas producing projects. Demand for RNG is well-established in public policy and consumer demand and far outstrips supply.  In North America and Europe, the most economically viable projects have been developed, so Greenlane works with smaller companies to design and deliver custom solutions that provide the best technical fit and highest economic returns with the lowest upfront investment, lowest operating cost, and highest biomethane recovery. Greenlane also deploys captial to project developers to help acceleterate RNG projects to get them ready for construction phase. 
Global markets: More than 135 Greenlane systems have been installed in 19 countries, including Canada, United States, Germany, Sweden, South Korea, Brazil, Finland, Spain and the Netherlands.

Going forward: Latin America (with a focus on Brazil) is a key market of interest for Greenlane. "Large tropical landfills and biomass generated from a mature sugarcane-to-ethanol production market are significant sources of potential biogas upgrading to RNG opportunities," says Brad Douville, Greenlane's CEO.   

EDC's impact: Greenlane has a capital-light business model, using third-party suppliers from other countries to build the systems they design. Construction takes several months before the customized upgrader is delivered to the customer's site. To facilitate progress, Greenlane may need to provide a performance bond or letter of credit to cover upfront supplier expenses and internal costs incurred prior to delivering and installing the upgrader. "It's difficult to get traditional banks to provide credit in these situations—this is where EDC provides additional support," says Monty Balderston, Greenlane's chief financial officer.  
Mara Renewables Corp.
Founded: 2012
Headquarters: Dartmouth, NS
What they do: Produce nutritional algae-derived oils that are rich in omega-3 fatty acids and a sustainable alternative to fish oil. Kosher and Halal certified, these plant-based oils can be added to baby formulas, dietary supplements, milk and animal feed, as well as pharmaceuticals and cosmetics.
How their product works: Microalgae, initially collected from the Bay of Fundy in Nova Scotia, is grown and fermented in large, five-storey tanks in a facility in the United Kingdom. Oils are then extracted using a water-based, chemical-free process that removes all marine contaminants, taste and odour. Unlike fish oils, Mara products are tasteless with no nasty burp-back.
Their mission: Focus on the research, development and commercialization of sustainable, cost-effective, natural algal biotechnologies to create fast-growing algae to make oils rich in omega-3 fatty acids. 
Their impact: "Saving the oceans is the biggest impact we're having on the world," says Blair Cook, Mara's chief financial officer, adding that the word Mara actually means "of the sea" in Gaelic.
"Fish don't naturally have omega-3. It comes from what they eat," he says. Mara uses the power of the ocean without harvesting its resources. Last year alone, the company produced enough oil from microalgae to protect 7.48 billion fish.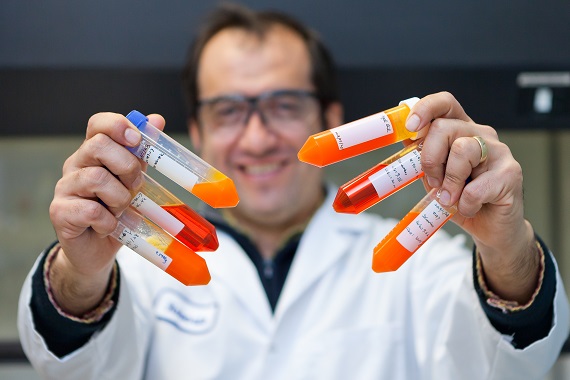 Challenges: "It's been a long journey of scaling up," says Cook, admitting that it took several years in business before Mara turned a profit. Being innovative is one thing, but streamlining processes and making them cost-effective and sustainable takes time, he says.
Global markets: Europe, United States, Australia and New Zealand
Going forward: Producing other nutritional oils tops Mara's future goals. The company also plans to conduct more R&D into the possibility of using its renewable oils as an alternative to fuel. Cook says oil companies are especially interested in that innovation.
EDC's impact: "As our partner, EDC has been integral to our success," Cook says. With EDC Credit Insurance, for example, Mara had the confidence to ship large orders worth upwards of $500,000 across the globe without fear of not getting paid, he says. EDC also worked with Mara's financial institute to extend its line of credit and recently invested in the company, "which helps us attract other investors," Cook says. 
FLO
Founded: 2009
Headquarters: Quebec City 
What they do: FLO is a leading North American electric vehicle (EV) charging network operator and a smart charging solutions provider. 
How their product works: To create a great user experience, FLO founder Louis Tremblay firmly believes a network of charging stations is essential for EV growth. FLO provides EV charging solutions for drivers—from curbside to countryside.
Their mission: To fight climate change by integrating EV charging stations on public streets, at municipal buildings and private homes to accelerate EV adoption and build a cleaner, healthier low-carbon community. 
Their impact: Every month across North America, more than 750,000 vehicles are charged by FLO's 65,000 fast and reliable charging stations in public, private and residential locations.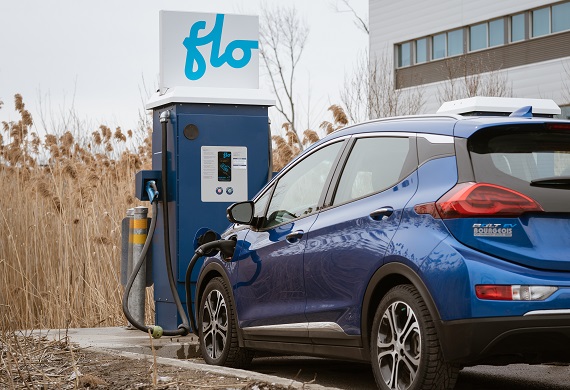 Challenges: "There's so much to do to fight climate change," says Tremblay, who admits EV adoption is close to his heart. But the transition won't happen overnight, he says. "In the last decade, people were (only) thinking and talking about buying electric vehicles. Now, it's a race. We need to deploy our network quickly and make it available to everyone."
Key markets: Across North America, including Montreal, Toronto, Vancouver, New York City, Los Angeles and Alaska.
Going forward: "We need more electric vehicles on our roads and work with government partners to have an equitable deployment of charging stations to create a viable network," says Tremblay. Over the next five years, his goal is to expand his business further across the U.S. 
EDC's impact: The transition toward a fully electric fleet requires all-hands-on-deck, Tremblay says. FLO is proud to count EDC as a partner, "an agile institutional investor that moves as quickly as we do" and one that supports its mission to provide a reliable and equitable charging experience to all.
Ones to Watch
Genecis Bioindustries Inc.
Founded: 2017
Headquarters: Toronto
What they do: Biotechnology company that makes compostable plastics from food waste. PHAs (polyhydroxyalkanoates) are recognized as the only biodegradable polymers that mimic the functional properties of petroleum plastics. 
How their product works: The company uses bacteria to upcycle food waste destined for landfill into PHA plastic, a biodegradable alternative to traditional, oil-based plastics. Its plastic resins can be used to make everything from medical equipment and car parts to coffee pods and children's toys. When they reach the end of their useful life, they can be composted—sometimes, in as little as a month—compared to synthetic plastics that take hundreds of years to break down. 

Their mission: To drive the world toward a circular economy, where major brands use eco-friendly PHA plastics in packaging, food services, agriculture, textiles and many other areas to reduce the 8.16 billion kilograms (18 billion pounds) of plastic polluting oceans every year.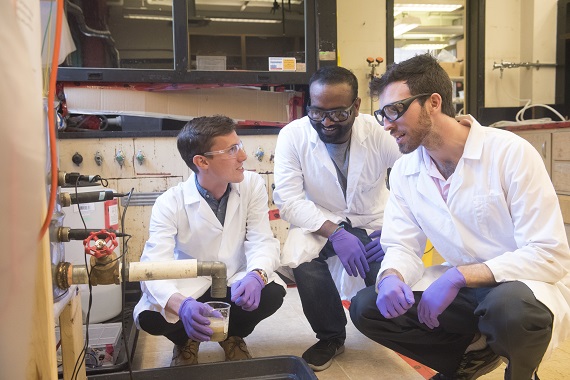 Their impact: By leveraging food waste destined for landfill, Genecis has created the first cost-competitive PHA plastic available for commercial use. "Our process doesn't create end products—we supply biodegradable plastic resins that (our customers) are able to use in a variety of applications," says Luna Yu, who founded the company when she was only 22 years old and won EDC's Pitch Session during last year's CEW. 
Challenges: "Keeping up with demand has always been our biggest challenge because we just don't have the capacity," says Yu, who admits the company has had to turn away customers due to its limited resources. "We're trying to figure out how to bridge that gap" between supply and demand, she says.

Global markets: Canada, United States and Europe
Going forward: Besides launching its own product line to help reduce plastic pollution worldwide, Genecis is focusing its efforts on improving human health. "On average, humans ingest plastic—about the size of a credit card—every week" through food, water and the air they breathe, says Yu, who was a finalist in the first Women in Cleantech Challenge, a three-year national competition funded by Natural Resources Canada and MaRs in 2018. "We want to eliminate that exposure with our non-toxic, eco-friendly resins."
EDC's impact: "EDC was there when we signed our first deal and is still supporting us," says Yu, who credits EDC's risk protection and loan guarantees with her company's success and steady growth. "When we were just starting out, we had to make bioreactors (used to break down the food waste) out of retrofitted rice cookers to save money. Now, we've closed $1.2 million in revenue and $10 million in purchase orders from Fortune 500 companies," she says.

Waste Robotics
Founded: 2016
Headquarters: Trois-Rivières, QC
What they do: An environmental and recycling tech startup that designs robots to sort organic waste and make the process more efficient, profitable and cost-effective. 
How their product works: Deep learning algorithms and state-of-the-art robotic technologies are integrated to enable faster, safer, more precise and profitable waste recycling. Robots are programmed to recognize bags that contain organic waste and effectively sort and separate these bags from garbage and single-stream recycling. 
Their mission: To become the world leader in robotic waste and recycling sorting solutions by making sorting facilities as efficient and cost-effective as possible.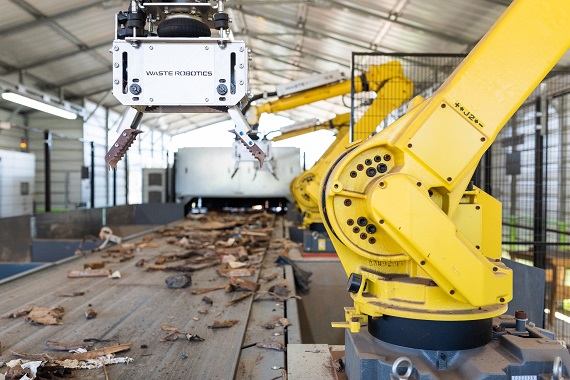 Their impact: With widespread labour shortages across the globe, these robotic garbage pickers are filling a much-needed gap and can sort quickly and efficiently—up to nine tonnes per hour per robot. 
The recovered organics are sent for composting or the production of biogas. Everything that's separated is either recycled or resold, reducing the amount of waste going to landfill by as much as 98%. 
And with a lifespan of 15 years, Katherine Diamond, marketing director for Waste Robotics, says the robots offer a good return on investment. "Payback for the technology is within a year," she says.

As an added savings, there's no need for separate bins, additional trucks or extra staff.
Challenges: "Our biggest challenge is educating our customers about AI (artificial intelligence) and robotics. They don't know much because it's fairly new technology," says Diamond. "They think the robots are superheroes, but they're not."
Global markets: United States and France are key markets, but the company is expanding across Europe, as well as Australia, Korea, Japan and China.
Going forward: "If we don't move faster and work smarter, waste is going to overwhelm our planet. The pressure is on to find creative solutions to process more materials—but the waste and recycling industry hasn't had the benefit of technology to improve efficiency… until now," says Eric Camirand, founder and CEO of Waste Robotics. 

EDC's impact: "Most of our projects and sales involve exporting. If EDC wasn't there, we simply wouldn't have had been able to achieve the development necessary to grow," says Diamond. "There's no way that a company, like Waste Robotics, can take on the risks associated with exporting alone—EDC has been a cornerstone of our success."