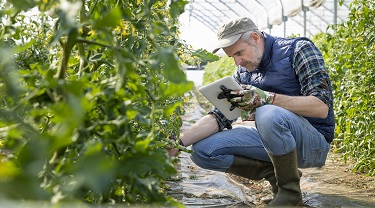 Agri-food in Europe: A tasty prospect for Canadian companies
About the European agri-food sector
Here's a key fact: After the United States and China, Europe is the world's third-largest importer of agri-food products, and in 2021, its total imports approached C$171 billion. Canada's share, unfortunately, was only 2% of that total, but for resourceful Canadian companies, that just means there's plenty of room to grow.
From the farm to factory and factory to consumer, the overall European agri-food industry remains one of the most important sectors of Europe's economy. It already generates an annual turnover of $1.6 trillion and developing it will be vital if Europe is to meet the challenge of food security in the coming years.

That said, only 1.7% of Europe's gross domestic product (GDP) flows from the sector, and the limited amount of agricultural land available means that it's not easy to expand farming. Compared to other sectors, European farmers and food companies have also been slow to adopt new approaches to agriculture. 
As a result, many of Europe's governments and corporations are now making major investments in agriculture and food technology. One example is the European Union (EU) Farm to Fork Strategy, which outlines a $135-billion investment for green transition that'll include sustainable food processing and distribution.


You should also check out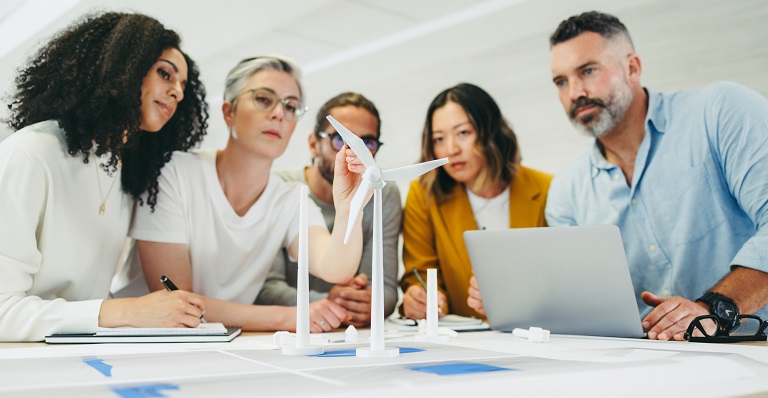 Current agri-food trends and their drivers
The agriculture and food landscape of Europe is changing rapidly, partly because of the Russian attack on Ukraine, as well as evolving consumer consumption patterns and government policies. Here's a look at the major trends and what's driving them.
The Russia-Ukraine war
Before the war, the EU obtained 57% of its corn, 20% of its soft wheat and almost 25% of its vegetable oils from Ukraine. It also imported 30% of its fertilizers from Russia. But the fighting is adversely affecting Europe's food and agricultural sectors, primarily by damaging supply chains.
Overall, the war has disrupted the availability of grain, corn, fish, seafood and fertilizers, and increased the prices of these commodities. This has created strong inflationary pressures, although no immediate food shortages are anticipated in Europe. Even so, the risk of shortages may increase as supply chains struggle to meet the demand for commodities.
Focus on food security
Governments, producers and consumers are awakening to the need to safeguard food supplies for their populations. This awareness is being driven by climate change and regional geopolitical events. It's also stimulating a push toward greater domestic production and a diversity of supply sources that can be secured by trade and investment.
Food cost inflation and selective shopping
Constraints on shipping from Asia to Europe, together with tremendously increased energy prices and the war in Ukraine, have sharply increased food prices. European consumers are looking for discounts, particularly on private-label products that offer the quality of major brands at lower prices. Canada has considerable strength in the latter area. 
Changing consumer consumption patterns
These are evolving rapidly and will continue to do so. The trends are driven by factors such as inflation, sustainability awareness and healthy-food concerns. In more detail:
 o More consumers are seeking sustainable and biological products, including vegan and vegetarian foods, meat replacements and sustainable meat and seafood.
o Demand is rising for protein-based products, with a focus on proteins from plant sources such as lentils.
o Despite the increasing prices for these products, consumers still want them, but they now avoid buying such foodstuffs from bio supermarkets (stores that sell organic foods) in favour of discounters and private labels.
Canada's free trade agreements and European markets
When you're looking at agri-food and related opportunities in Europe, remember that Canadian companies have a major advantage when doing business there: Our free trade agreements (FTAs) with both the United Kingdom (U.K.) and the EU.
CETA, the Canada-European Union Comprehensive Economic and Trade Agreement, eliminates 98% of the tariffs on Canadian goods entering the EU. CETA also ensures that EU and Canadian businesses are treated equally when investing or operating in the EU. This means, for example, that Canadian companies can bid on public tenders in EU countries, or partner with local companies that are bidding on such tenders. Labour mobility has also been made easier under CETA, so that skilled Canadian professionals are allowed to work temporarily in the EU.
A similar trade agreement now exists between Canada and the U.K. The Canada-United Kingdom Trade Continuity Agreement came into force in April 2021 and is modelled closely after CETA.
 
You should also check out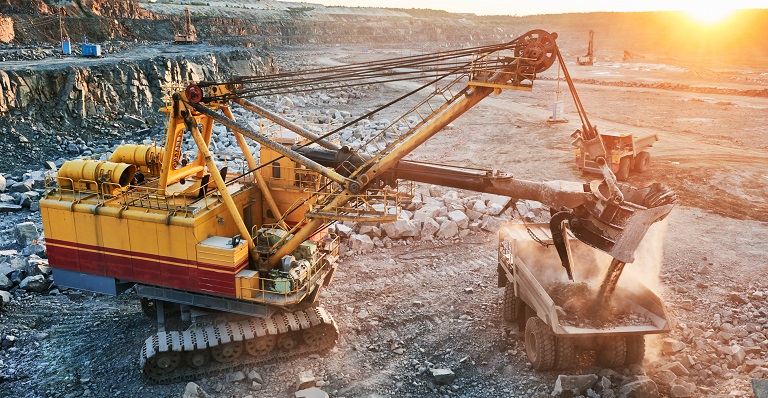 Sectors in focus
From critical minerals, food and forestry, this report covers the opportunities and risks to Canadian companies.
Opportunities in Europe's agri-food sectors
There are opportunities for Canadian companies in many sectors and subsectors. One example is clean technology, which can help produce food more sustainably and improve the management of water use and wastewater treatment. Another is digitalization, which is the foundation for data-driven farming, automation and robotics. 
Key opportunity areas include:
Agricultural technologies
This covers subsectors ranging from smart agriculture technologies to sustainability. They include:
Digitalization and smart agriculture
Data-driven farming
Agricultural information monitoring
AI to manage seeding, disease detection and use of agricultural equipment
Automation and robotics
Drone technologies
Autonomous vehicles
Key market players: Agricultural equipment manufacturers. The expected size of this market is $3.2 billion by 2026.

Next-generation farming
Urban farming
Vertical farming and hydroponics
Crop science
Climate-control technologies
Smart greenhouses
Precision agriculture
Nanofertilizers
Nanotechnology 
Aerial imaging
Remote sensors
Key market players: Equipment manufacturers, life sciences firms and bioengineering companies. The expected size of this market is $2.7 billion by 2028.
Sustainability 
Regenerative agriculture
Bioproduction technologies
Biochemicals
Microbe-based bioengineering
Recycling
Crop waste reuse
Water management
Key market players: Life sciences firms and chemical companies. EU pesticides manufacturers are expected to invest $5.4 billion into innovation in biopesticides by 2030.
Food technologies
New consumption patterns, digitalization and environmental footprint reduction may provide opportunities for Canadian companies with expertise in these areas:
Consumption patterns
Cell-based foods
Alternative proteins
Functional foods
Food sciences
Foods and beverages
Biotechnologies
CRISPR gene-editing technologies
Key market players: Equipment manufacturers, life sciences firms, and food and beverage companies. The size of this market is expected to reach $36.5 billion by 2028.
Digitalization and environmental footprint reduction 
Smart food processing
Advanced technologies
Nanotechnologies
Automation and robotics
Packaging
Logistics
Waste reduction
Shelf-life enhancement
Key market players: Food processing companies, packaging manufacturers and consumer-facing businesses. As for market size, the EU Farm to Fork Strategy outlines a $135-billion investment for a green transition to take place between 2021 and 2027.
It's becoming clear that opportunities in Europe's agri-food industry aren't limited to selling farm equipment and food. European farming and agriculture, in general, are both changing, and sectors less obviously related to food production such as AI and nanotechnologies are assuming an increasing role in the industry. This is opening up a rich source of business opportunities for Canadian companies across many sectors and subsectors, especially in digitalization, cleantech, advanced manufacturing, sustainability, water and wastewater management, and private-label products.
Does your company's capabilities fit in one or more of these areas? If you want to explore the possibilities, contact Export Development Canada (EDC). Our solutions can help you find market intelligence, get advice, connect to opportunities in Europe, manage risk and much more. To contact an export advisor at EDC, visit our Export Help Hub.