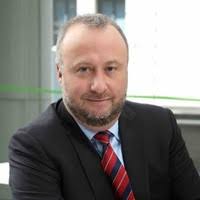 Jean-Bernard Ruggieri joined Export Development Canada in 2014 and has more than 20 years of experience in international trade finance, banking, business development and team management. In September 2015, he was appointed Chief Representative, Africa, with the goal of leading EDC's efforts at trade promotion, facilitation and creation in support of Canadian exporters and investors for the Africa market and opened the first EDC's representation in this continent. In June 2019, he accepted an extended role as the lead of the newly merged Middle East & Africa region and moved to Dubai.
Prior to this, Jean-Bernard headed EDC's Toronto-area sales team for Commercial Market and Small Business clients, prospects and partners.
He started his career in France, working as sales manager and branch manager for two local banks, but quickly demonstrated a talent for international finance and trade.
Before joining EDC, Jean-Bernard worked for National Bank and CIBC, where he headed the trade finance sales departments for each of those institutions, using his skills and knowledge to help Canadian companies grow their international trade activities.
Jean-Bernard is an MBA graduate of Paris 1 – Panthéon-Sorbonne University, Paris, France. During his stint at EDC's Toronto office, he also accepted the role of parttime instructor in Trade Finance and International Banking and Finance, at Seneca College. Having travelled extensively and lived in six different countries, he is fluent in English and French.