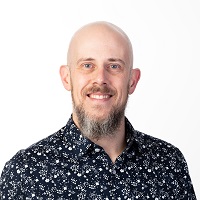 Mike Brownhill
Commercial Account Director – Advanced Manufacturing
Export Development Canada
Mike Brownhill
Mike Brownhill started with Export Development Canada in 1997 in the credit insurance group. For 10 years, he worked in various roles across multiple industries (advanced technology, telecommunications, automotive and aerospace) and was involved in a number of special initiatives focused on insurance partnerships, technology modernization efforts, and continuous improvement.  
In 2008, Mike moved to business development, first as a regional relationship manager in Ottawa, then the national advisor for transportation-oriented industries, where he was active in developing industry strategies and special projects, largely within the automotive and aerospace industries. In 2012, Mike returned to the credit insurance group as a mentor/leader, coaching and managing credit professionals, and continued to work on special projects and expand his diverse industry expertise in new areas such as forestry, seafood, retail, and agriculture. 
In 2016, Mike returned to business development, leading a team of trade development professionals supporting the food, retail, and forestry industries and helping Canadian companies seize international opportunities. In successive roles, he was instrumental in making operational improvements and establishing and improving processes, while keeping the focus on the customer.
Most recently, Mike returned to the relationship management role in 2020 as the Ontario lead for advanced manufacturing, with an emphasis on the auto sector. He splits his time between serving clients, supporting his colleagues with industry-specific guidance, and working to create and deliver new, innovative offerings for Canadian exporters.