While COVID-19 continues to spread across the globe, Canadian exporters need a solid strategy to manage their business risks.
During Export Development Canada's recent webinar, Coronavirus (COVID-19): Managing the impact on global supply chains, Dominique Bergevin, manager of EDC's Go Export Team, said the virus isn't only "a serious global health issue, it's also taking a big toll on business. Companies—small and large all over the world—are planning for contingencies and trying to make sense of this rapidly spreading virus that knows no boundaries."
China, where the pandemic originated in December 2019, accounts for nearly 30% of global manufacturing production and is the world's largest exporter of goods. In an effort to contain the disease, China has closed factories and imposed travel restrictions, significantly disrupting global supply chains.
 "The challenge to the global economy and to Canadian exporters will ultimately depend on the severity and longevity of this virus. These are two of the big unknowns at this time," Bergevin explained.

To protect themselves, exporters need to have a solid risk management strategy, says Amira Dali, one of the experts on the panel.
"A risk management strategy is what a company should have in their toolbox for times like this," says Dali, senior account manager of EDC's Commercial Markets and Small Business (CMSB). "It's about being proactive rather than reactive to what's happening."
Dali breaks down the strategy into four key areas:
Risk avoidance. Do you have a Plan B? If you outsource manufacturing, are you planning ahead, so you can manufacture locally? If you're selling internationally, do you have a diverse set of buyers or are you putting all your eggs in one basket? Given the currency fluctuation, do you have a good foreign exchange (FX) strategy in place?
Risk sharing.

Are you outsourcing? Are you partnering? Are you only focusing on one product line or do you have multiple product lines, so that if one side of your business is impacted, it may not affect the other. It's basically reducing the negative impact on your business.

Risk reduction.

Look at your contracts. Are you seeking proper legal advice for your contracts? What we see a lot of when dealing with Canadian companies is that they're working with purchase orders and not properly structuring their contracts and seeking legal advice. Do you have the proper clauses in there to protect you in case you can't perform on a contract or situations like this arise? Do you have a contingency plan for the funds or for your working capital as well?



Risk transfer.

What this means is insurance. Are you protecting your accounts receivable, which is the biggest asset on your books? If you're a company that's working with customizable goods, do you have contract cancellation insurance in case your contracts get cancelled and you've already incurred all those costs? If your goods are transported through marine, do you have marine cargo insurance? Depending on the industry you're in, sometimes your contracts have letters of credit or bonding needs—performance bonds, advance payment bonds—are you protected? Do you have wrongful call insurance?



You should also check out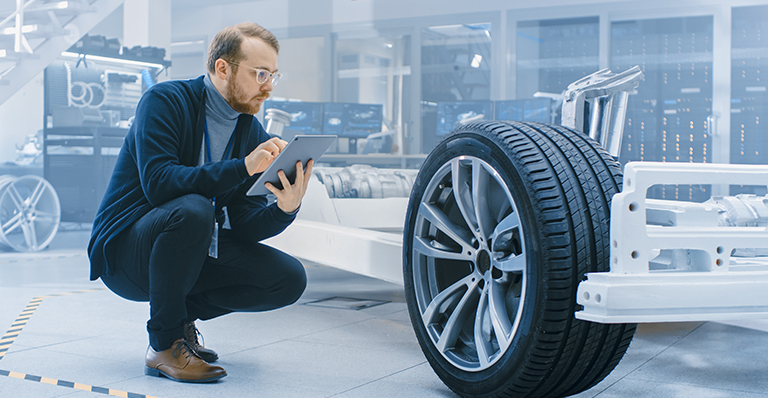 Protection from payment default
Risk of non-payment as a result of COVID-19 is top of mind for many Canadian exporters. Dali says credit insurance is essential to protect your business. Here are four tips to ensure you're getting the right coverage:
Risk specific. The policy should be structured or tailored to your business needs and make sure the risks that are covered are the ones you need protected.
Credit risk appetite. If you're dealing in high-risk markets or with riskier buyers or sectors, you need to ensure the credit risk appetite of your insurer will support you in those times.
Best bang for your buck. Value for your dollar is important. Make sure you understand what value you're getting for the cost you're paying.
Clear understanding. You need to know what your obligations and responsibilities are as an insurer in terms of proper documentation and protection.
If you have exporting questions, please reach out to EDC's Export Help team for answers at exporthelp@edc.ca or visit the Export Help Hub.