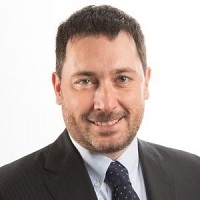 Philippe Desjardins
Senior Business Advisor, BDC Advisory Services
Business Development Bank of Canada
To say that e-commerce has exploded is to state the obvious. With global online retail sales expected to reach US$3.2 trillion next year, the consumer landscape has changed forever. When my 80-year-old aunt boasts about the new pillow she just bought on Amazon—"And it was delivered overnight," she marvels—well, now I know the world's spinning on a different axis. Factor in the B2B (business to business) e-commerce figures, which Frost & Sullivan forecast will hit US$6.6 trillion by 2020, and it's clear that improving your business's online presence is extremely important. 
Regrettably, Canadian small- and medium-sized enterprises' (SME) online participation rates are not what they should be. Far too many SMEs don't have websites and even fewer have the ability to accept online payments. Clearly, these businesses are missing out: Not only on opportunities domestically, but internationally as well. The numbers in the U.S. alone are staggering. In 2017, e-commerce sales in the U.S. hit $360 billion. That's more than all of Canadian retail sales—through all channels—combined. And that number is going nowhere but up:  eMarketer predicts that American consumers will spend close to US$590 billion online this year. 
You should also check out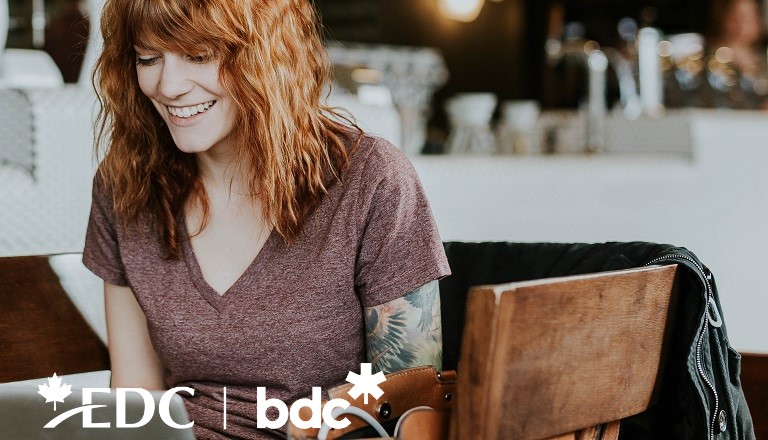 What's preventing businesses from getting online?
The big question is why aren't Canadian businesses carving out a larger piece of this online pie?
  Lack of resources. In my seven-plus years of experience as a senior business advisor with BDC, I'd say that micro and small businesses rarely have the resources to develop and capitalize on having an online presence. Building a website is a huge undertaking, and if you and your team are already stretched to the limit, getting online tends to go by the wayside. 
 Lack of awareness. Most small business owners are laser-focused on their own product or service and selling through traditional channels. They don't really understand the benefits of being online, let alone the vast opportunities that are out there to increase their sales. A sort of lethargy takes hold, which can sometimes build into a state of fear and loathing. We fear what we don't understand.
In truth, just because you're small doesn't mean you can't be online. The trick is to take measured steps, check out the various online options and get all the help you can. A great place to start is BDC's advisory services, in particular our Coaching for Small Business program. We've also developed a Digital Program for SMEs, which can help you leverage digital solutions in all your business activities. When it comes to building your own website, you can access countless BDC articles, including our ebook, Succeed with E-Commerce: A Marketing Guide for Entrepreneurs. You might also be interested in our recently released study, Expand Online: Strategies to Boost Sales, Profits and Exports.
8 tips to maximize your online presence
For those looking to develop or improve their website, here are a few basics to keep in mind.
  Know your audience. Understand exactly who you're selling to, what their lives are like and why they might buy from you. Then communicate this understanding right back at them, focusing on how your product can make their lives better. 
 Provide added value. To stand out from your competition, you need to provide something special: The secret sauce whose recipe your rivals don't have. That's your unique selling proposition, and it's what will change your buyer's perception from "might want" to "must have."

 Crisp copywriting. Writing for an online audience requires fewer words with greater appeal. You only have a couple of seconds to grab and keep their attention. "Crisp" has less to do with grammatical accuracy and more to do with being inspirational and aspirational.

 Sharp images. A picture may be worth a thousand words, but it has to be a good one. Put only your best pics forward, and make sure they tell a story and are evocative. How-to videos are simple to do, thanks to smartphones, and have the power to be incredibly compelling.

 Feedback mechanism. Reviews can be a double-edged sword, but assuming your product is top notch, ensure you provide a venue for customers to rate your product or service. Better yet, let them review and post their own photos of your product.

 Blog, blog, blog. Blogging is a great way to connect with your customers and provide added value. It's an inexpensive way to build content, enhance your search ratings and position yourself as an expert in your field. Remember to include fact-filled articles from suppliers and buyers within your business network, so there's more than one voice. 

 Socialize. Create buzz for your products through social media channels that enable your customers to connect with you—and each other. Take advantage of social media selling platforms, like Instagram, Facebook and Pinterest, whose popularity is growing in leaps and bounds.

 SEO and tools of the trade. Search engine optimization is critical to ensure you're not lost in the legions of other online vendors. Google Analytics and Google Search Console are great tools to let you know what's happening on your site, so you can address any weak spots.

I took part in a recent webinar hosted by our partner, Export Development Canada, in which Mike Giles spoke about his e-commerce experiences. Mike and his business partner, Jeremy Bresnen, are the diehard entrepreneurs behind the success of Ciele Athletics. 
As a young brand, they found it challenging to relate to the owners of bricks-and-mortar retail outlets, many of whom were set in old patterns. Interestingly enough, they discovered that the younger staff members of those same stores were not only knowledgeable about their up-and-coming brand of high-performance running hats—they were wearing them! How did they learn about the product? Through Instagram, Facebook and other social media channels that the owners of Ciele had embraced from the beginning.

That's when Giles and Bresnen knew that being online was going to take their business strategy across the finish line. Given the fact that their product is small and lightweight, making it easy to access and ship, they saw the world as their oyster. Today, they enjoy a healthy mix of bricks-and-mortar and online sales. About half of all their business volume comes through their own online site. The U.S. accounts for 50% of their online sales and another 20% from international markets. Now that's quite a hat trick.