There's a voracious e-commerce appetite south of the border that should figure into all Canadian exporters' online strategies. After all, the United States market is close, plus we share a common language and similar consumer tastes. But make no mistake, in addition to being one of the largest e-commerce markets in the world—second only to China—Americans are extremely savvy online shoppers. They want it all: great brands, low prices and instant delivery.
Breaking into this market will help ensure your virtual success. As the moderator for a recent webinar on this topic, I spoke with our expert panellists to determine what steps are needed to enter the U.S. market. Below are some key takeaways, but I encourage you to watch the full webinar Virtual success: Selling online to the U.S. for the in-depth coverage. 
You should also check out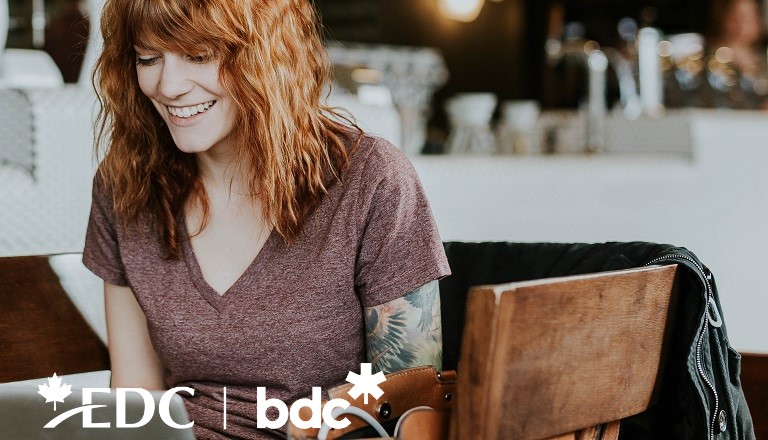 Expanding into the U.S. through e-commerce takes about 70% research, 20% planning and 10% execution according to one panelist, Mike Giles, co-owner and vice-president of Montreal-based Ciele Athletics.
Here are six key factors to keep in mind:
Complex series of submarkets: If you're thinking about tackling the entire market at once, think again. Take a closer look at the myriad regions and cities that comprise this market and try to focus on one to start.
Domestic intelligence: Assuming you already have an online presence in Canada, ensure you fine-tune your operations before entering the U.S.
Sheer volume: Make sure you can handle the potential orders that might be easily 10 times what you're accustomed to fulfilling.
Zero tolerance: American online customers are more advanced than their Canadian counterparts in terms of adoption, volume, comfort with websites and platforms, and expectations. Ensure you provide fast delivery and a seamless return experience.
Crowded space: The Amazon marketplace alone adds about 100,000 new sellers per month, so understand that competition is fierce.
Make the brand connection: Successful e-commerce retailers create non-online experiences through real-time events that engender brand loyalty. 
The U.S. might be close geographically, but there's a very real border separating our two countries. Make sure you're aware of the regulatory and logistical considerations to selling online to the south:
Customs broker: A registered customs broker is the most important link in ensuring your products reach your customers, quickly and efficiently.
Classification and documentation: Each product you sell needs to be classified, and the correct documentation has to be completed in order to pass through customs.
Regulations on both sides: Both the U.S. and Canada have their own sets of product standards and regulations. Not only do you have to be compliant with U.S. import standards, but you have to be aware of Canada's export rules as well.
Duty-free: Whether your product qualifies for duty-free status or not, you can be sure your customer won't want to pay for any extras, so ensure that's factored into your price.
FDA considerations: Digestible and cosmetic products, among others, are strictly regulated by the U.S. Food & Drug Administration. Find out how these rules might apply to you.
Scale: It's been mentioned before, but warrants repeating—ensure you're able to scale your business and output to 10 times your current volume. You'll need strategically located inventory to ensure rapid fulfillment.
Amazon is one of the most successful online marketplaces. It's also the fourth-most visited website in the world. This is both good and bad for e-commerce exporters.
GOOD
Exposure: Being part of an online marketplace provides instant access to huge volumes of traffic.
BAD
Noise: Unfortunately, your brand can get lost in all the noise from your competition.
GOOD
Ease of fulfillment: Most online marketplaces provide fulfillment packages that take the headache out of storage, picking, packing, shipping and returns.
BAD
Costly: They charge a hefty fee for the privilege.
GOOD
Low startup costs: Selling through an online marketplace means you don't have to invest upfront for a costly private site.
BAD
Zero branding: Regrettably, you'll be one of countless other sellers, with no opportunity to define your brand.
Tip: Most brands start selling through online marketplaces to determine if there's a demand, then invest in developing their own online stores. Doing both provides the best of both worlds.
Watch it on-demand now. Learn more about selling online to the U.S. from our four expert panellists, including Mike Giles, co-owner and vice-president of Montreal-based Ciele Athletics. A measured blend of traditional retail and online sales—with some clever Instagram plays—has helped build their premium brand of running caps.