AvenEx develops a range of multilayered laminated products for a wide variety of industries from building and construction to medicine and hygiene.
Headquartered in Vancouver, B.C., the company was launched by Gary Shokar and Manish Seth after the two had been laid off from a company that is now their competitor.
Outside of Vancouver, AvenEx also has an office in Richmond, B.C., a processing facility in Charleston, S.C., and four production facilities in India.
For AvenEx, success came fast. "Our first year, we were walking around with purchase orders from Fortune 500 companies and no means to fill them," says Shokar. "Export Development Canada (EDC) was there to work with our bank and help us through that difficult process."
EDC's Export Guarantee Program helped finance some equipment for AvenEx's manufacturing facilities in India. Without the financing for that equipment, the company would not have been able to grow nearly as quickly as it has.
"One bank after another told us no when we were looking for additional support to help us fill numerous purchase orders," Shokar says. "I thought it was going to be a piece of cake, but it wasn't. I couldn't believe it. Help from EDC allowed us to purchase the raw materials to fill those orders. Without that, it was a no-go."

If you're not able to finance your raw materials the only option you have is to dilute. We would not be able to grow at the pace we're growing at now without EDC.
EDC has been paramount to AvenEx's success, Shokar says.
"They allowed us to grow in markets like India by helping us finance equipment, and we've opened multiple offices around the world as a result," he says. The company is looking to open a distribution facility in California next.
In addition to physically growing its global operations, AvenEx is also looking to add new markets in the coming months. Europe is its next target, starting with Germany and Italy.
"We're also looking at launching new products that will continue to make a difference," Shokar says.
One such product is a water retainment liner that traps rainwater in communities that don't have steady water supplies. It's made a big impact in India and has potential in many other countries with water shortages.
In addition to AvenEx's international success, Shokar himself even won an EY Entrepreneur of the Year manufacturing award in 2017, though he's quick to say it's the company and the entire team that deserves the accolades.
EDC service used
Working capital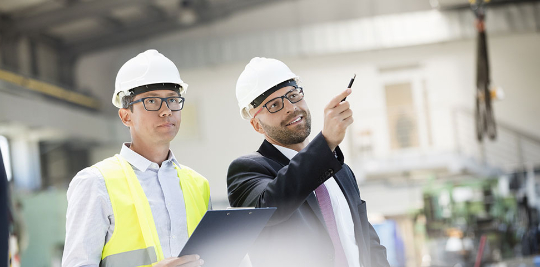 Our Export Guarantee Program can help your bank provide you with additional access to financing. 
We share the risk with your bank by providing a guarantee on the money you borrow, encouraging them to increase your access to working capital.