When Cherif Habib, Anna Chif, and Alexis Smirnov realized there had to be a better way to provide health-care access, the idea for Dialogue was born. That better way, they decided, was through technology. 
The young company was founded in Quebec, where Mike Furino, the company's director of finance, says there was a dire need for better and faster care. "Our health care is accessible, but it's difficult to see a professional in a quick and efficient manner. The founders started out wanting to improve the well-being of Quebec citizens and the idea grew from there."
The Dialogue platform is available to employers who want to offer it as a benefit to their employees. One of the goals is to allow workers to stay healthy, be more productive and back to work much faster, rather than spend hours waiting at a clinic. "It gives employees and their families easy access to medical resources as soon as they need them," says Furino.
When accessing the services, users can identify their symptoms, speak to a health-care professional and even get diagnosed. Dialogue ships medicine to the patient's doorstep and follows up after the consultation to make sure the customer is feeling better. Their website describes the service as "a walk-in clinic that fits in your pocket." 
A healthy appetite for growth
In its early days, the Dialogue service helped with basic medical needs but has since branched out to other wellbeing offerings. "If you're suffering from depression or burnout you can access great resources like psychiatrists and psychologists, and access treatment faster," says Furino.
In just three years, the company has grown from three employees to 250. Their workforce includes developers, designers, engineers and health care professionals. They started with an office in Montreal, and now have offices in Toronto and in western Canada. "Initially our clients were Quebec-based and now they're across Canada from some of the largest, most respectable companies," says Furino.
Not immune to exporting challenges
After achieving rapid success in Canada, Dialogue wanted to expand to new markets. However, exporting health care can be difficult given the complexities of international health-care systems.
To get its international journey started, Dialogue's team started scouting potential opportunities abroad and ended up gaining the interest of a large hospital operator based in Germany. A representative flew to Montreal to test Dialogue's platform and loved what he saw. After being able to diagnose a very rare disease using the software powered by artificial intelligence (AI), he was sold. "He told us he had tested 20 suppliers but was most impressed with our technology," says Furino. 
The hospital operator wanted to modernize its hospitals, become more efficient and give patients faster treatment. After seeing what Dialogue's technology could do, they wanted to join forces. "They knew developing the technology would take them years, even if they could do it," says Furino. "So, they provide all the medical resources like the doctors and hospitals, and we provide our technology."
After many discussions and trips to Germany, Dialogue and the hospital operator are now working on a joint venture and hope to launch it in the coming months. But, Furino says, the company couldn't have reached this milestone without EDC's support.
In order to contribute to its share of the venture, Dialogue needed more working capital. Furino and his team had been introduced to EDC through one of their investors and already knew what services EDC offered. EDC's Export Guarantee Program provided just the cure, and Dialogue was able to get the financing they needed from the bank. 
"Having the guarantee from EDC allowed us deploy the capital in Germany and get our international business rolling," says Furino. 
He adds that working with EDC and his bank was so simple that it made the process enjoyable. "We were very happy to know that our bank had a great relationship with EDC. It was quite incredible, the amount of work that was done properly and diligently in so little time."
I think EDC is a great partner to have financially and strategically, in order to propel you to another level on the international stage.
Dialogue is excited about launching and growing its venture with the large hospital operator in Germany and is hopeful that it can grow into something more, perhaps in other parts of Europe. 
However, Furino cautions, the health-care tech company would never grow faster than it should. "We plan to leverage our new relationship in Germany as much as possible and the objective is to grow, but we will not grow by sacrificing any quality, especially in the space we're in."
Dialogue will also continue to develop its technology to improve the health care it can offer its clients. "The objective is to develop medical technology that allows medical professionals to do their job better, but never to replace them. There will always be a human in the loop because you need that."
EDC service used
Working capital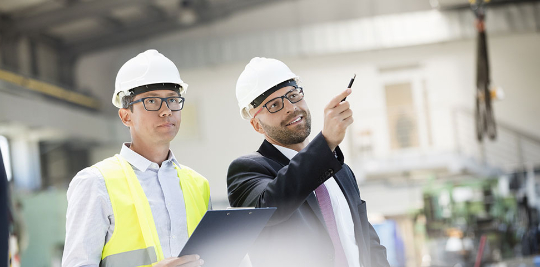 Our Export Guarantee Program (EGP) can help your bank provide you with additional financing.
We share the risk with your bank by providing a guarantee on the money you borrow, encouraging them to increase your access to working capital.