The Gidney family has been processing and selling lobster since the late 1800s in this part of Nova Scotia. Gidney Fisheries Ltd. as it exists today was incorporated in 1981.
Gidney Fisheries buys its lobster from local fishermen, grades them to meet its high standards and processes them in its high-tech storage facilities to prepare for worldwide delivery.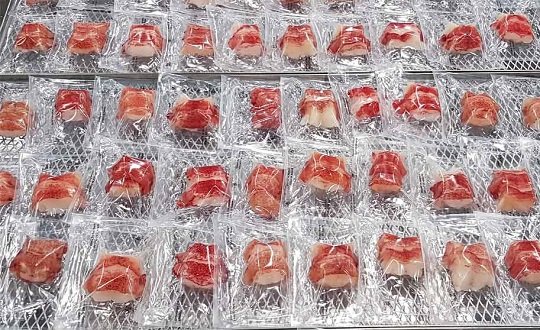 In 2010, the company started exporting its main product — fresh and frozen lobster — to foreign markets. As it grew internationally, it began to expand into riskier territory in Asia.
"Some of those markets in the early years were very risky," MacDonald said. "When you have orders as big as 26,000 pounds of lobster going out the door, you want to be sure you're insured."

At the time, Gidney Fisheries was using a private insurer for its accounts receivable, but it moved its business to EDC in 2013. The primary reason for doing so was to extend its operating line with its bank, but there were other benefits as well.
It's a global marketplace and we don't know everyone in the world. There are new companies opening every year that we've never met. So when they ask to become our customers, it's nice to know EDC is there to insure us and give us market intelligence on them. We run credit on everyone. We leverage this service extensively.
EDC's portfolio credit insurance gave the company peace of mind when it was venturing into new markets, some of which were in emerging economies, such as China, which were unfamiliar territory.
The bank also gave the company better coverage on its operating line when it signed on with EDC.
"The bank gives us funding based on inventory and accounts receivable and they were more comfortable with EDC than a private corporation," says company President and General Manager Robert MacDonald. "So it made our bank happy, plus it made us happy because we picked up an extra 5% in terms of lending on accounts receivable."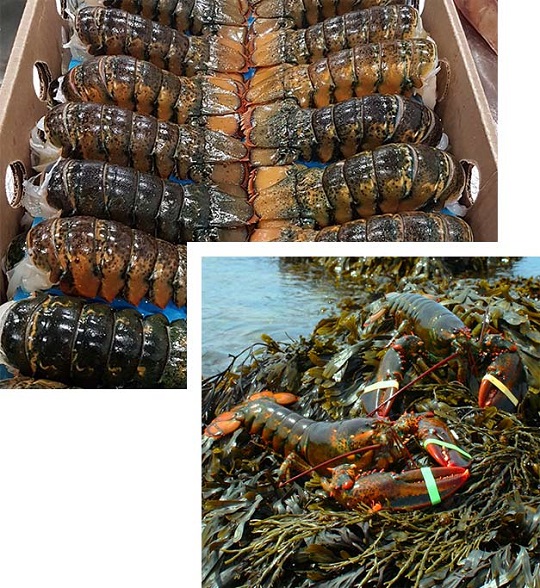 Although the company has since started asking some customers to prepay their orders, it still uses accounts receivable insurance for many of its customers, including some in Hong Kong, South Korea, China and Europe.
"In addition to accounts receivable insurance, we use EDC for its insights into markets, which is very helpful to us," MacDonald said. "We can't know all the markets and EDC has people all over the world who can look into companies and would-be customers for exporters."
Lobster sales are a cash-demanding business, MacDonald says and if Gidney Fisheries wasn't getting accounts receivable insurance, its operating line with the bank would be quite low — so low company's ability to grow would have been limited.
"At the end of the day, EDC coverage and the comfort that that gives the bank plays a role in everyone's success," MacDonald says. "And we're no exception."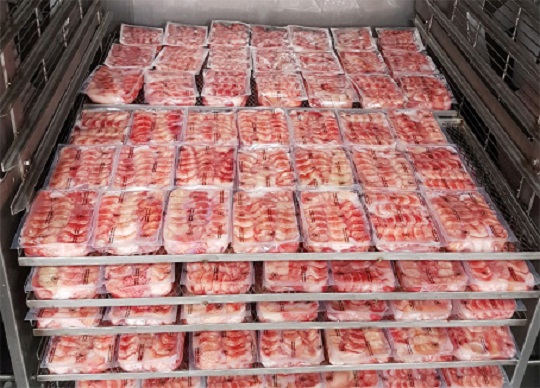 The company has also won an export achievement award that indirectly relates to its relationship with EDC. "It was an export achievement award from the Digby area Board of Trade," MacDonald says. "We wouldn't have been eligible without EDC's help."
The future looks bright for Gidney Fisheries, which is exploring the possibility of setting up some frozen products warehouses in Asia, to be able to act fast and increase sales in that part of the world.
"If we didn't have EDC coverage as an option, we wouldn't consider doing that," MacDonald says.
EDC service used
Credit insurance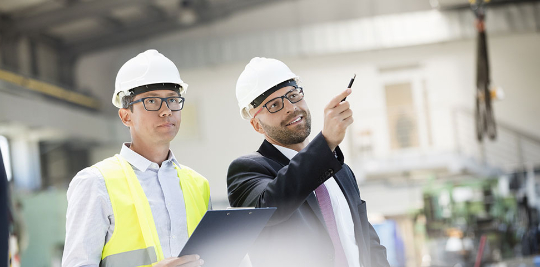 EDC Portfolio Credit Insurance is a solution that's ideal if you're looking to insure your business against non-payment. It covers up to 90% of losses should your customer not pay, due to circumstances such as bankruptcy, payment default, market hostilities or currency conversion or transfer.