J-P Brun grew up shooting hockey pucks in his family's garage, like many Canadian children. But after dozens of holes in the drywall, his father knew there had to be a solution. An engineer by trade, Paul Brun took a fishing net and rod and got to work.
"He drilled a hole in the concrete and attached a puck to the line so that every time the puck was shot, it would come back to the same spot," says Dan Desjardins, HockeyShot's general manager. The invention would eventually become the prototype for HockeyShot's first product, the SkillMaster Shooting Range.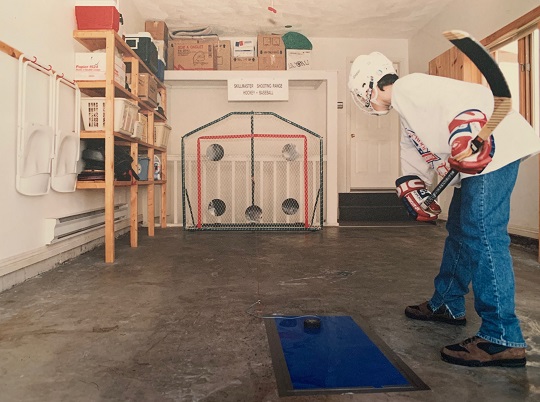 Even though the company's first invention spoke directly to the "great Canadian game", HockeyShot wasn't an overnight success. After that first product was developed in 1995, Paul Brun took 300 units to a few trade shows and gained some interest, but stores weren't keen on selling hockey-training aids. "Those first units stayed in the garage for almost 10 years," says J-P Brun.
But while the SkillMaster Shooting Range was collecting dust, J-P and Paul didn't give up on sharing their love of the game with others. They decided to start a website where they would post free content; tips on shooting, passing, skating and even ideas for coaches. "Back in the late '90s, hockey training was lifting weights and playing golf in the summer," says Desjardins. "J-P and Paul saw there was room in the market for something more."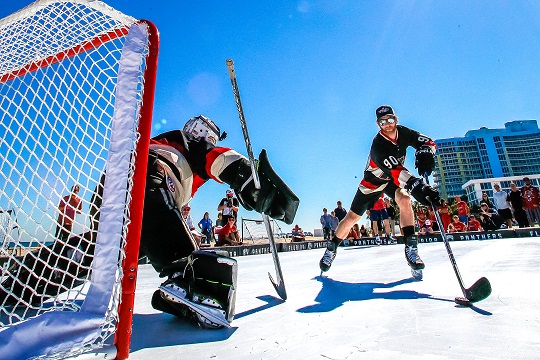 After consistent posting and lots of engagement, the Bruns knew they were on to something. "The traffic just started building and by giving away free content, we realized we could get people to our site and then make a purchase," says J-P Brun.
And that's what they did. Shortly after, they sold out and HockeyShot started taking off. "Instead of just being an e-commerce store, we started to build and develop a brand. That's when the big switch happened," says J-P Brun.
HockeyShot began to develop additional products to help with everything from shooting and passing, to skating and goaltending. The company also started working with social media influencers to build its brand and partnered with NHL teams, like the Montreal Canadiens, L.A. Kings and Florida Panthers. They've also identified professional hockey players from around the world to act as brand ambassadors in different markets. "We realized that we weren't just selling to Canadian hockey players, we were selling to hockey players who want to improve their skills from all around the world," says Desjardins.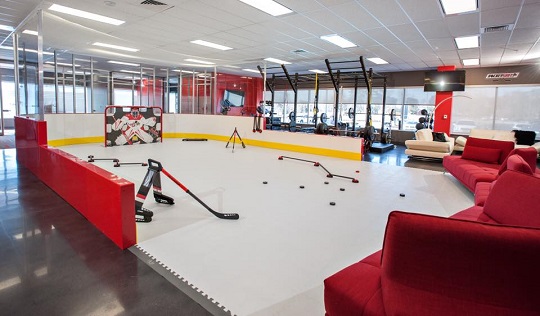 With attention from several European countries and the U.S., HockeyShot's first international shipment went out. Soon after, the company connected with EDC for help during its peak season.
HockeyShot receives the bulk of its business during the holiday season, meaning the company is placing large purchase orders toward the end of the summer. That rush during the busy time puts cash flow at risk, something the company needed help with. "We're a self-financed business so we rely a lot on bank relationships. EDC was able to help us with a guarantee for our line of credit," says J-P Brun.
One of the largest orders HockeyShot needed help with was a $300,000 synthetic ice order for a skating surface in Mexico. A Mexican government agency reached out to HockeyShot because they wanted the artificial ice surface to be used during the Christmas season.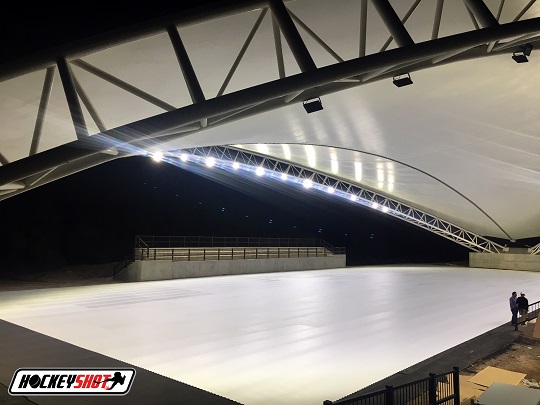 "Cash flow is tight for us right before the holiday season and that sales inquiry happened in mid-November. Without EDC we would not have been able to make it happen," says J-P Brun. The order not only satisfied the customer, it also spawned ideas for the company as well. "Since that order, we've come to realize there are lots of opportunities for more rinks in Mexico," says Desjardins. The company's best-selling synthetic ice lasts for 20 years—10 years on each side—and it's very conducive to a country where keeping ice cold for a skating rink is expensive.
EDC has been very helpful with sharing the risk with our bank.
Bringing hockey to the world
HockeyShot wants to continue expanding its sales globally. It now has warehouses in Canada, the U.S., and Europe to better serve customers. It's also noticing an uptick in certain U.S. markets, like California, and hopes to continue growing its sales in the southern states. "Hockey is growing in different markets and we want to be part of it," says Desjardins.
HockeyShot is looking beyond hockey to market its products and plans to pursue the sale of its synthetic ice in other countries, not only for hockey, but for public skating as well.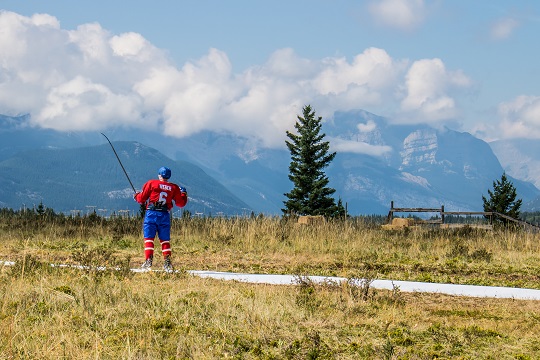 "We see a huge opportunity for our company to focus on something that is not only hockey, but more recreational and entertainment-based," says Desjardins. But, no matter where in the world HockeyShot goes, Desjardins says it will always stick to its roots and use its Canadian brand to its advantage. "We are still the hockey country and people love us for that."
EDC service used
Working capital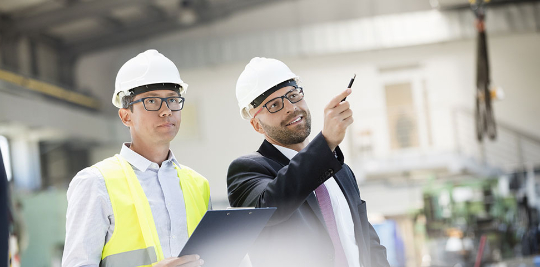 Our Export Guarantee Program (EGP) can help your bank provide you with additional financing.
We share the risk with your bank by providing a guarantee on the money you borrow, encouraging them to increase your access to working capital.
EDC Select Credit Insurance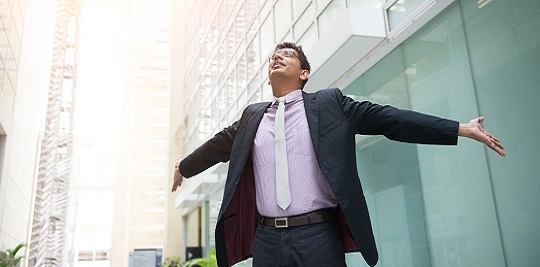 EDC Select Credit Insurance is an online solution that's ideal if you're looking to insure your receivables for up to $500,000 per customer against non-payment.
It covers up to 90% of insured losses should your customer not pay, due to circumstances such as bankruptcy, payment default, market hostilities or currency conversion or transfer.