Marwood Metal Fabrication is a company on the move. Founded in 1990, it makes car parts out of steel and aluminum. A tier one supplier, its parts go directly to the original equipment manufacturers, namely GM, Subaru, Chrysler and Toyota.
The company makes structural parts for vehicle frames and bodies and builds some functional parts, such as heat shields, hinges and door and hood latches. Marwood has five facilities, 360,000 square feet of space, and 400 employees.
From its inception, it needed and acquired credit insurance from EDC to insure its receivables and open up better financing opportunities from its bank. Marwood credits that help with much of its recent success.
To make any business grow, you have to have partners and EDC has been a critical partner in the success of Marwood.
EDC's Portfolio Credit Insurance helped Marwood insure its receivables, giving the company's commercial lenders the freedom to lend as much as 90% of the value of their accounts receivable. This allowed Marwood to accept an account from Chrysler that now accounts for 30% of its business. The obstacle to accepting Chrysler was that tooling — the process of making a mold for the car parts — is expensive and requires upfront capital, making customers more difficult to acquire.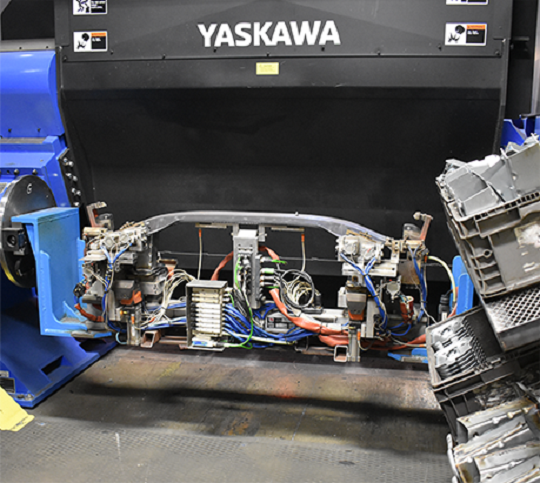 "We got involved with EDC pretty early in the game — almost from the inception," said company President Chris Wood. "We needed receivable insurance, which was pretty much required by all of the charter banks. Having it made getting financing a lot easier. We've been with EDC for 25 years."
Marwood credits its partnership with EDC for many of its successes.
"Every year, EDC has become more important," Wood said. "From the beginning, we've been a credit insurance customer so the banks would allow us working capital. When your receivables are insured, they'll lend 90% of their value, rather than 50%. So credit insurance is a fantastic product from the parts side of our business."
The insurance allowed them to take on Chrysler whose account has helped Marwood grow by 30% in the past five years.
"At the end of the day, EDC has helped us reduce risk, which has allowed us to have more working capital to take on new jobs," Wood said. "It's really allowed us to grow."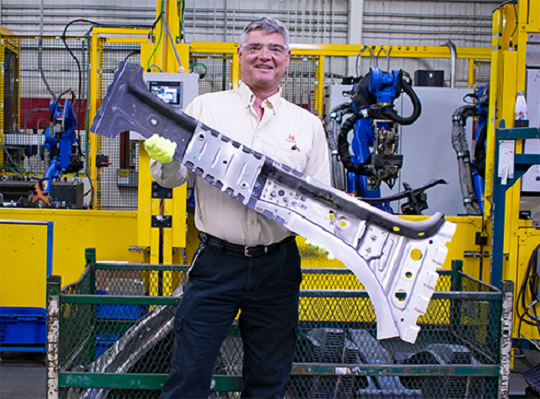 In addition to taking on Chrysler, whose business is almost entirely export, Marwood has also been able to work on new technologies. Once a traditional metal stamper, it's now using new technology known as hot stamping, something Wood says they couldn't have done without EDC. It's a process that makes strong thin metal parts, which are being used more and more by automotive companies because they offer better crash protection, fuel economy and increased handling and styling.
The acquisition of an E-Coat facility in Woodstock is also innovating, by using state-of-the-art automotive painting processes that involve using an electrical charge to do so. "Even our competitors are coming to us and we're painting their parts," Wood said.
Future plans include a continued focus on the U.S. market, primarily because Marwood's products are large and hard to ship overseas. Projected sales for 2020 are $175 million, up from a current $120 million and the technological advances will continue with a new material called carbon fiber that vehicle manufacturers want because it's strong, but light in weight.
EDC service used
Credit insurance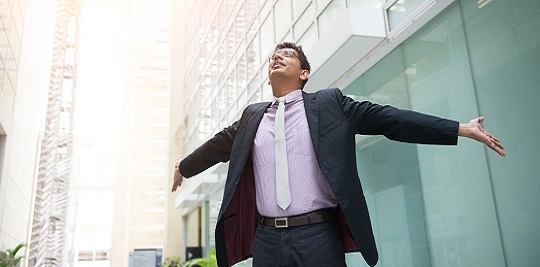 EDC Portfolio Credit Insurance is a solution that's ideal if you're looking to insure your business against non-payment.
It covers up to 90% of losses should your customer not pay, due to circumstances such as bankruptcy, payment default, market hostilities or currency conversion or transfer.