The dog-eat-dog world of canine accessories
It was a cash-flow crunch with her home renovation business that pushed Marianne Bertrand to the dogs—or at least to start a completely new business for the dogs. 
It was the winter of 1994 and the weather in Toronto was a frigid -30C for weeks on end. 
She was poring over the finances for a home renovation business to try to resolve what she knew would be a cash-crunch in three weeks' time. "That coincided with the freezing weather and I was thinking about my dogs—three basset hounds—in the cold.
"A friend had given one of her dogs a gag gift of boots for Christmas and I thought it was so funny, but the joke was on me when it turned into the seed of what would become my mainstay business. The dog that wore the boots was really happy on our next walk while the other two were miserable and cold." 
Determined to protect her pets' paws from the punishing cold, ice and road salt, Bertrand went shopping for two more pairs, but found they were all sold out. That's when the lifelong seamstress decided to design her own doggy footwear.
"I was walking down Queen Street one day and a shopkeeper yelled to me that one of her clients asked her to stop me because she wanted a pair of boots for her dog and wanted to know where I got mine," says the founder of Muttluks, a collection of comfortable dog boots for all seasons. "People were also knocking on my door so I knew this interest was the tip of the iceberg." 
The original fleece-lined Muttluks are still made in Canada and the boot collection has since grown to several different models, some of which are made from stretchy material with self-tightening straps and flexible soles. Her designs include Snow Mushers for winter, Mud Monsters for summer and Hott Doggers for indoor and outdoor use.
By coincidence, 1994 was the Year of the Dog in the Chinese zodiac. A symbol of loyalty, a dog coming into a home is believed to be a sign of good fortune. Turned out to be true for Bertrand as she started making dog boots in her living room. 
"Sometimes life is backwards to what you think," Bertrand says with a laugh. "If I'd had $500 more or more time to think about it, I wouldn't have done it. I spent about $600 for materials and from that, earned $2,600. My first account was Pet Valu in the Queen Street East store in Toronto. I worked like crazy over those three weeks—staying up till 2 a.m. every night." 
Today, she sells her boots, coats, paw balm and dog socks on four continents, with clients in the United States, Japan, the United Kingdom and Australia. She's moved the operation out of her living room and into an 11,000-square-foot warehouse. Bertrand opened her factory in 1997 and attended a Canada-U.S. women's trade mission with Export Development Canada and that's when she learned the importance of working with EDC. 
"EDC really opened my eyes to a bigger world and showed me what can be done as well as the benefits and risks of exporting," she says. 
For a small business, she says she's had to borrow a lot of money over the years and EDC has always been there to insure a line of credit with her bank—something she couldn't do business without. 
EDC really opened my eyes to a bigger world and showed me what can be done and well as the benefits and risks of exporting.
"EDC's help was a game-changer for us," says the savvy business woman. "EDC backing our loans through its Export Guarantee Program has given the banks a comfort level for working with us. We also use Portfolio Credit Insurance, which insures our receivables. EDC got our bank over its reservations about taking a chance on a dog-boot company. What EDC is doing to help Canadian companies survive is mind-blowing." 
As she likes to say—the relationship has been "pawsitively" great. 
The company has had its ups and downs. Bertrand was late to the game with an internet presence and initially didn't understand the importance of social media. She also had health challenges that slowed down the operation. But the company has recently rebuilt its corporate structure using management guru Jim Collins' Good to Great model, which describes "why some companies make the leap and others don't." The book recommends creating a culture of discipline and combining it with an ethic of entrepreneurship while also embracing technology. Bertrand hired a sales and office manager—his official title is "golden sales retriever" while hers is "sherpaw"—as part of the company's turnaround and expansion phase. 
"I learned that I had discipline in spades and things went well when I was present," she says. "But we didn't have the company culture of discipline. And a company can't just be one person. The discipline had to be beyond just me. Since then, we've worked hard at creating and fostering a culture of discipline. Now we have an incredible team." 

That means the future looks bright as the company seeks out new international markets while also expanding Canadian market penetration. "Things have been growing strongly in Canada," Bertrand says, and she'd like to see the same expansion in new export markets. She is a graduate of EDC's Trade Accelerator Program and Business Development Bank of Canada's (BDC) Growth Advisory Program. She plans to use that knowledge to improve efficiency and expand the company's global reach. In addition, the company plans to launch between five and 10 new products over the next few years. 

EDC service used
Working capital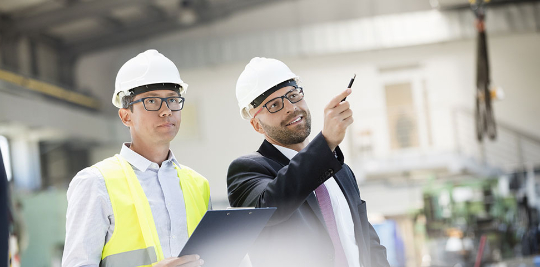 Our Export Guarantee Program (EGP) can help your bank provide you with additional financing.
We share the risk with your bank by providing a guarantee on the money you borrow, encouraging them to increase your access to working capital.
EDC service used
EDC Portfolio Credit Insurance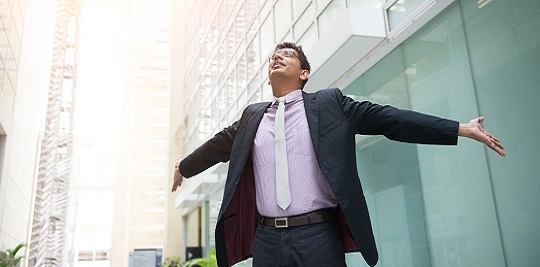 EDC Portfolio Credit Insurance is an online solution that's ideal if you're looking to insure your receivables against non-payment.
It covers up to 90% of insured losses should your customer not pay, due to circumstances such as bankruptcy, payment default, market hostilities or currency conversion or transfer.