After buying a 100-year-old home in Toronto, Dylan and Rebecca Vokey expected renovations in their future. What they didn't expect was that their search to find the right tiles would lead to a thriving family business.
"We could find pictures of beautiful tiles in magazines and the internet, but we were going from showroom to showroom and not finding the styles we wanted," Dylan explains. "It was also hard to imagine how the showroom tiles would look in our home, with our other design elements and lighting." 
Dylan thought there had to be a better way. "I could see there was an opportunity in the market in terms of selection and having an online player to buy from." 
The couple's solution was TilesInspired, where "the showroom comes to you." Launched just 18 months ago, customers can shop the online store wherever and whenever they like, and still get great customer service over chat, phone, and email. 
Rebecca and Dylan Vokey
If a customer wants to see how a tile will look in their home, samples can be delivered quickly. "Being able to see the tile's actual colour, texture and shade in your own space is really important," says Dylan. "We wanted to make that as easy as possible, even if you live in a city without a lot of tile options."
Their key selling point, however, is offering a multitude of designs and unique collections of ceramic, porcelain and glass tiles imported from Spain, Portugal, and Italy. 
"In order to be competitive, we knew we had to offer tiles that weren't locally available, which is why we have a global supply chain that spans several countries."
Cementing colourful ideas into a business
Once they had the idea for TilesInspired, Dylan spent the next six months building out the business model. He had designed an e-commerce store during his MBA program that he repurposed for the initial framework, then relied heavily on his previous experience working at Boston Consulting Group and KPMG, where he helped clients in the retail, e-commerce, and building materials sectors. 
"This gave me a lot of confidence in designing a unique model for Canada that would enhance the customer experience by using the latest online shopping tools."
When TilesInspired was ready to go, however, customers weren't exactly breaking down their virtual door. 
"At first, customers definitely didn't come to us," says Dylan. "We had to get the word out there. We did some social media marketing and found Instagram was a good platform for us, but a lot of our customers came through us pounding the pavement with outreach to interior designers and the trades. Now that we've got a little more brand awareness, folks are starting to reach out to us."
Entering the U.S. market by happenstance
Selling internationally wasn't something the Vokeys actively pursued, but due to their social media presence, they were soon getting orders from New York, then Texas and other places in the United States. Wanting to tap into this market, TilesInspired offered to deliver to the contiguous U.S. and handle all customs and duty matters.  
Dylan says he wanted to give his U.S. customers the best service possible, but he had a lot of questions about doing business south of the border. 
One of his questions involved the use of customs brokers. "I wanted to know which of our sales needed a customs broker, and which didn't. Getting clarity on this was important to providing the best rates for our U.S. customers," he says. "I was spending a lot of time trying to track down answers on regulations and such."
How Export Development Canada helped
This past summer, Dylan attended an event called Grow, sponsored by Canada Post and featuring Shopify and Export Development Canada.
"While I was there, I saw this new service called EDC Export Help Hub, which could answer my questions about the U.S. market. It clicked in my mind that this could help me get answers."
How the EDC Export Help Hub works
Aida Alvarenga, innovation lead at EDC, explains how the Export Help Hub was created. 
"EDC's mandate is to help Canadian companies of all sizes sell internationally, so we're always talking to exporters—and those who are thinking of exporting—about their needs," she says. "And one of the most common things we hear is that they need a simple, fast way to get answers to their questions. Google searches just aren't effective. The information exists, but it's scattered across organizations, hard to find, hard to validate, and hard to trust."
At the same time, she says, EDC's export help team has answered thousands of questions from exporters, and could make those answers available, curated in nice, neat packages. "Want to know how to export baby clothes to Europe? Go to the Export Help Hub and you'll find the answer. It's where you can find everything in one place," says Alvarenga.
The export help team has curated the best resources and answers relating to the U.S., and has now expanded the Export Help Hub to include the European Union, with added features and more questions and answers being added all the time. The service is free, and users simply need to register to use it.
If your question is too complex or you can't find your answer, you can send your questions directly to an export help advisor.
"We've profiled the most common export questions we see every day in the Export Help Hub," explains Philip Turi, EDC's director of export advisory services, "But if there's anything you can't find in our hub, you can ask an advisor to prepare a customized response for you. We hope it helps Canadian companies get trusted help, right when they need it most."
After registering, this is the option Dylan chose for his question about customs brokers. He then received a customized response from an EDC export help advisor with resources on U.S. customs regulations, information about duty-free limits, Incoterms, different shipping options and strategies, using freight forwarders, links to other helpful resources, and much more.
"I was very impressed with the level of detail in the response that was emailed to me," Dylan says. "It went well above and beyond my expectations." 
The Vokeys believe that making a concerted push into the U.S. market will be in their company's future. "It's a few years down the road, but once we get to that stage, we'll definitely look to leverage the expertise and resources that EDC is able to offer," Dylan sums up.
Find the EDC Export Help Hub in the Shopify App Store
Now, the 60,000 Canadian companies that Shopify serves can also access EDC's Export Help Hub from the Shopify App Store. The app is integrated directly into the Shopify merchant dashboard for seamless use and is available in both English and French. Let our trade advisors do the research for you, so you can focus on growing your business! To find out more, download the app and read our blog.
EDC service used
Export Help Hub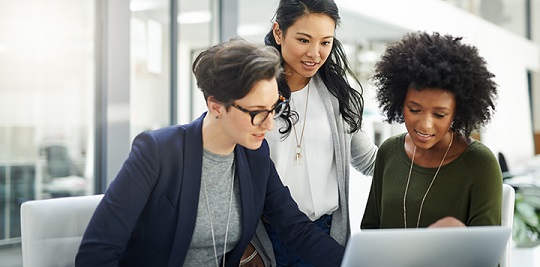 EDC's export advisors are here to help 
Need expert answers on how to clear customs, choose an international market, navigate tax requirements, conduct due diligence, or for other export-related questions?
No matter where you are in your exporting journey, it makes sense to stay connected to Export Development Canada. Our team of export help advisors can help you quickly and easily find the answers to your export questions, for free. 
On the EDC Export Help Hub, you can find the answers you need right now for the most common questions exporters ask about the U.S. and EU markets and other relevant trade topics. And if you can't find what you need, you can ask your question directly to an export help advisor. We'll point you in the right direction with targeted advice for your needs, no matter how specialized they might be. We can refer you to resources and guides that will provide depth to your research, plus referrals to trade-related partners, both public and private.
Visit the Export Help Hub, the online tool showcasing how we can provide answers to your questions.