Launching a flagship product in the multi-billion-dollar a year organic natural beauty care industry is not for the faint of heart. It takes tremendous willpower, a dynamite marketing campaign and a product that resonates with customers.
For Canadian entrepreneur Joy Yap, the gamble to launch Wyld Skincare with just one product—a sponge made from the roots of the konjac plant—is paying off. Tapping into the millennial market and that generation's thirst for authentic, genuine products that embrace a social cause, the gutsy Toronto-based businesswoman has sold almost half a million sponges since launching her company in August 2016. Her products can be found on her e-commerce store and in more than 150 boutiques around the world.
"Thanks to e-commerce, you don't need a full-scale product line to launch. With one amazing product and a powerful marketing and branding strategy, you can have success," says Yap, whose sponges are available in Canada at Hudson's Bay, Holt Renfrew, Indigo and on wyldskincare.com.

Rich in minerals and vitamins, the konjac plant grows in the foothills and mountains throughout Asia and is known for its medicinal properties. Infused with French pink clay and charcoal, the handcrafted Wyld sponges are used to clean and gently exfoliate the skin in one simple step. Once applied with warm water, the firm, 100% biodegradable sponge softens and expands into a soft, jelly-like texture, which can be used on all skin types, including those suffering from rosacea and eczema.
"When I first heard about konjac sponges, I was obsessed and read everything I could. We bake the charcoal and clay right into the sponge fibres. For centuries, the plant has been eaten as a health food."
Yap was introduced to Export Development Canada (EDC) while attending an entrepreneurial networking event and later purchased EDC Select Credit Insurance to protect herself against possible loss of payment for the export of a full container load of sponges to a client in the United States.
"I felt very well-looked after by EDC," says Yap. She also leans on other support systems to run Wyld Skincare. "There's a wonderful startup community in Canada. There are so many free resources out there, but you have to be proactive and surround yourself with the right people. You have to believe in yourself," says Yap.
I felt very looked after by EDC.
Along with the sponges and pure magnesium bath salts in coconut milk and lemongrass, Yap plans to expand her natural product line later this year with complementary products. "I'm building an affordable yet beautiful brand for eco-conscious millennials. These new products will complement our sponges to enhance the cleansing ritual, making a simple daily routine into an experience."
Once limited to a few brands at health food stores, beauty boutiques, like Sephora, now regularly stock natural beauty products. In 2018, experts reported that the organic personal care industry would rake in more than $13 billion in revenue. The upward trend is good news for new entrepreneurs like Yap.

"I don't use any synthetic ingredients in my products; I'm concerned about micro-plastics and toxic chemical sludge leaching into our bodies, water and food supply. Working on plant-based, personal care products requires testing. Stores will only order products that have a shelf-life of at least 12 months. A lot of time and money goes into extensive testing and R&D."
Despite the frantic pace, Yap couldn't be happier. "Find your passion and what sets your soul on fire. Chart your own course in life and pursue it. You only have one life to live."
With that in mind, Yap doesn't intend on slowing down. "My next focus is on further expanding into the United States, followed by the Australian and New Zealand markets."
She also hopes to inspire other female entrepreneurs. "There are many odds stacked against an immigrant woman starting a business. When I look back at the past 24 months, yes, it's been difficult, but I want people to know that women in Canada are supported."
EDC Service used
Credit Insurance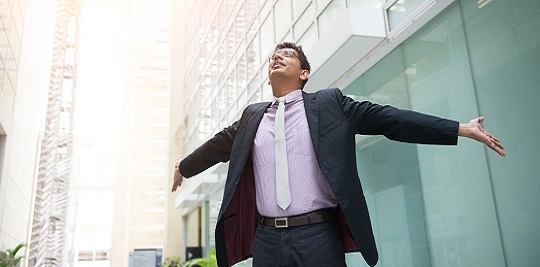 EDC Select Credit Insurance is an online solution that's ideal if you're looking to insure your receivables for up to $500,000 per customer against non-payment.
It covers up to 90% of insured losses should your customer not pay, due to circumstances such as bankruptcy, payment default, market hostilities or currency conversion or transfer.