In the not so distant past, corporate social responsibility was often viewed as a corporate burden—one that could easily be fulfilled through an annual company event, with proceeds going to a local charity. Thankfully, those days are gone, as companies acknowledge that the environmental, social and economic impacts they have on their communities require a more concerted effort at playing nice and doing good. 
The remarkable thing about doing good at the corporate level: It pays huge dividends on your brand. We're living in an era of instant news and the millennials are taking their message to the streets—and their shopping carts—both in person and online. Their memo to the corporate world: Clean up your act and be good, or we won't be buying what you're selling. The smart brands are listening and leading the charge for change, the wonderful byproduct being that we all benefit. 
Following are some key takeaways provided by expert panellists from our recent webinar, How to Build your Brand with a Corporate Social Responsibility Strategy.
You should also check out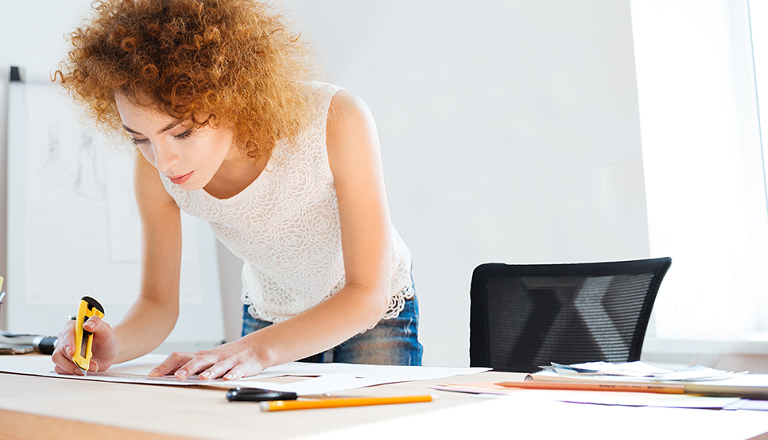 Four types CSR categories
CSR activities have evolved from being predominantly philanthropic, to having a more shared-values approach. Today, successful businesses focus on the socially responsible issues that are directly relevant to their operations. CSR activities fall into four major categories. They're not mutually exclusive, so look at ways to embrace all of them in your corporate and business planning.
Philanthropic responsibility involves giving back to the community and donating to worthy causes in the form of time, money or other resources.
Environmental responsibility entails efforts to reduce your carbon footprint by adopting environmentally friendly policies.
Ethical responsibility requires that fair business practices be used by your company and all those in your supply chain. This affects the way employees are treated, contracts are won and business is conducted.
Economic responsibility refers to operating with sound philanthropic, environmental and ethical business practices in a way that's profitable and can sustain long-term growth. 
Key benefits of good CSR practices
In an era of social media and instant news, reputations can be irreparably damaged in seconds. But CSR isn't just about risk management and deflecting negative scrutiny. There's enormous value in doing good, especially when it enables you to differentiate yourself.
Stronger brand image: Operating responsibly wins points, gains recognition and solidifies your reputation. Focusing on the right CSR issues can contribute up to 30% of your company's brand value. 
Increased customer loyalty and sales: Today's conscientious consumers have more personal relationships with the products and services they buy, looking for companies that are responsible and support worthwhile causes. A study by the Reputation Institute revealed that 42% of how a person feels about a company is based on their CSR approach.
Operational cost savings: Lessening your environmental impact often leads to innovative ways to reduce your operating costs, which improves your bottom line.
Employee recruitment and retention: Employees become more committed and have longer tenures with companies that maintain good CSR practices. A recent Deloitte study found that when millennials were asked about the primary purpose of business, 63% more chose "improving society" over "generating profit."
Access to funding and financing: Your corporate reputation can affect your ability to obtain venture capital, insurance, loans and financing.
Improve relations with regulatory bodies: Most businesses are regulated in some way, so having a good name can help ease and reduce your company's administrative burden.
7 tips to build your own CSR strategy
When it comes to CSR, you not only have to do good, but you have to be seen as doing good, and will always be challenged to do better. Develop a CSR strategy early, before a problem arises, as well as mechanisms for handling potential issues.
Understand: Determine what CSR means to your company and how it relates to your overall mission and purpose.
Evaluate: Look at what your organization is already doing in terms of CSR activities. For example, you may already comply with environmental regulations, engage in philanthropic causes, or deploy green initiatives that reduce waste.
Research: Find out which CSR issues are most significant to your business. Start by referencing online lists for relevant issues in your sector. Look at the CSR or sustainability reports of larger companies in your industry to see which issues they're tackling. 
Prioritize: Identify which CSR issues are most important to your customers and stakeholders and deal with those first. Engaging your employees and customers is a great way to get going and gain support.
Integrate: Your CSR strategy has to become part of your overall business strategy. Don't think of it as part of your business, but rather, the way you do business.
Identify opportunities: Having strong CSR credentials can pave the way for new opportunities such as entering new markets, developing niche products and forging strategic partnerships.
Communicate: Ensure you effectively communicate your CSR activities to your various target audiences through as many channels as possible.
Resources to get you started
Check out the resource-rich website of one of our panelists for CSR-related blogs, case studies and reports.
Download BSR's Introduction to Corporate Social Responsibility presentation, available through the webinar console.
Watch it on-demand. Learn more about CSR from our four expert panellists, including Alain Ménard, president of The Green Beaver Company. CSR is at the core of their business, enabling them to differentiate themselves and expand to export markets in the United States, Europe and China.