Whenever a special moment happens, many of us quickly take out our smartphones to capture it. But have you ever thought about the technology behind the lens, allowing these devices to capture images? This is where Convenient Business Solutions (CBS) comes into the picture.
Founded in 2006, CBS is an Alberta-based tech company that specializes in optical engineering, software development and online management systems with a heavy focus on customer support and training. But unlike other small startups that wait years to expand internationally, CBS opened its first global office in Tokyo that same year.
Fast-forward to 2022 and CBS has become one of the world's largest providers of optical engineering design services and tools, and builds smart, green solutions for clients across many industries on five different continents.
"As a company, we are constantly seeking innovative methods of incorporating technology to make processes easier, more affordable, and more eco-friendly," says Founder and CEO, Audrey Charles, who encourages her team to think outside the box to develop solutions that are simple, efficient and cost-effective. Their forward-thinking includes using artificial intelligence to reduce traffic congestion on busy downtown streets to automating the management of office workflow, real estate and smart city planning.
 "When it comes to optical engineering, we have helped design some of the world's most innovative optical technology related to cameras, sensors, LEDs, displays, satellites, projectors, and much more," she says.
A global lens with a community focus
Doing things differently is the foundation on which CBS was built. While living in Japan, the Alberta-native was looking for an opportunity with growth potential that would allow her to travel and leverage her connections and extensive business skills. She quickly realized she'd have to blaze her own trail.
"I wanted to create an innovative and creative business, and create an opportunity for myself," she explains. "Being a young, 20-something-year-old entrepreneur, there weren't many opportunities out there."
In Japan, the young entrepreneur immersed herself in the culture and worked for a media firm where she learned about customer needs and mindsets. This sparked her idea to launch a people-first, solutions-based company. It now has offices in Canada, Europe and Asia-Pacific, serving customers in more than 50 countries.
Fostering a sense of community
CBS's core values focus on putting customers first by offering the best possible support and communication, Charles says. This people-first perspective not only fosters a strong sense of community, but has enabled the company to expand its online business solutions for real estate, workflow, HR, and smart city and marine management.
Working with companies in the smart city industry, CBS also provides design and analysis services for research and development and has built a platform to integrate emerging smart technology with "sustainable solutions that make people's lives easier and more productive."
Their smart city platform, @Assist Tomo, incorporates real estate management, data visualization and machine-learning/artificial intelligence (AI) to achieve greater insight into how to design smarter, more sustainable communities.
Combining data from various technological, geographical and socio-economic sources, their technology can improve how traffic and crowds flow, the safety of crosswalks, how the tourism industry operates and the planning and execution of urban development. 
You should also check out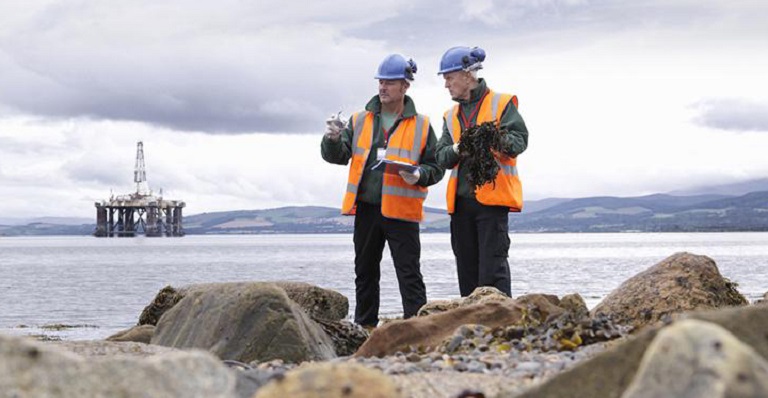 How EDC helped
With declining domestic sales in 2021 because of the global pandemic, the Canadian entrepreneur had the insight to focus more on exporting to international markets, where company sales were steadily rising. Unable to travel due to restrictions, she recognized the importance of having people "on the ground" internationally and began to investigate loan options, so she could hire more employees and strengthen her company's global presence.
Initially, Charles heard about Export Development Canada (EDC) through startup events and trade expos held by the Trade Commissioner Service (TCS). At these events, she met with trade commissioners and found out how EDC helps Canadian companies grow internationally. With an understanding of EDC's products, she approached her bank to apply for our Export Guarantee Program (EGP).
With the EGP, EDC provides a guarantee on the money clients borrow from their financial institution (FI). By sharing the risk, we can encourage the FI to increase your access to working capital.
"EDC's Export Guarantee Program has allowed us to have the cash flow we needed to grow our business. Our team at CBS is constantly growing. Having access to additional credit has allowed us to invest in employee training and take on this risk now without needing to go into our reserve, in hopes of seeing return on investment later down the road," Charles explains.
EDC's export guarantee also gave CBS the opportunity to expand their business in Europe, as well as participate in international trade shows to further promote their company.
What's next
CBS has always been a company with an international mandate, prioritizing services to enterprises mainly across Asia and Europe. Today, the company has multiple partnerships across three continents, and has increased their revenue fivefold within a three-year period. In 2021, the team grew from six to 18 employees.
With innovation at the forefront, the company is constantly looking for new ways to integrate their technology. Whether it's contributing to smart cities or science technologies, CBS plans to continue automating processes for businesses through their software products.
They'll also continue to work hard to secure opportunities that allow them to explore the interconnectivity between various technologies. 
One key interest is the movement of water, leading CBS to create a new water treatment process to reduce waste pollution in the world's rivers, lakes and oceans. Their new technology will help track how waste travels to waterways and evaluate and prevent pollution caused by plastic waste from cities and towns.
"It's very exciting, as it will lead to opportunities for innovation in industries we haven't even thought of yet," says the founder and CEO. "Our goal is to continue to build and expand our technology with people in mind."
Being a young entrepreneur when she founded CBS, Charles understands the importance of giving youth an opportunity in the technology field. She says her company's innovation wouldn't be possible without investing in her staff to help them learn, grow, and shape the future of CBS.
Advice for entrepreneurs
"Don't let anyone tell you there is one way to go about expanding globally. Just go for it! It is better to be in a situation where you have a customer order and you have to figure out how to fulfill it, than to put a lot of time, money and effort into a business in hopes of making a sale."
Sometimes, all it takes is a little motivation (in her case, a sale) to push you in the right direction. Charles encourages entrepreneurs to leverage technology to pursue international opportunities. In a world where almost everything can be found online, there are many resources that can help you build a website to reach foreign markets. 
She also recommends surrounding yourself with the right people. "Having a strong support network, having the right people on your team and making the right connections, like we had in meeting EDC and TCS, can open up tons of possibilities for your business."
To learn more about how the Trade Commissioner Service helped CBS, click here.