Christmas Island. Reindeer Station. Noel. Chimney and L'Enfant-Jésus. You don't have to live in any of those Canadian towns to get into the holiday spirit this year. Aside from season-inspired geographic names, Canadians and Canadian exports play a vital role in helping millions celebrate the holiday season around the globe.
Christmas island, Nova Scotia
Did you know Christmas Island, Nova Scotia receives thousands of Christmas Cards from every corner of the world, months before December 25th, from season revelers looking to add a festive feel to their greeting cards? The tiny post office has a special postmark – a Christmas wreath with a bow – and has received cards, "with return postage enclosed", from as far away as Tahiti.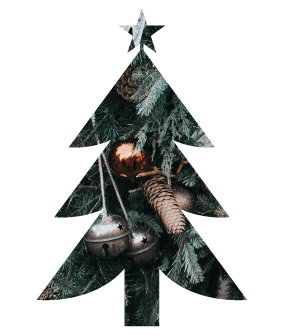 There's nothing more symbolic than the Christmas tree. Did you know Canada is the world's largest exporter of natural trees? Last year, more than 1.9 million trees, valued at $43.1 million, made their way to living rooms all over the world, including "Down Under" in Australia and even Thailand.
Overall, 1,872 farms produced $77.6 million worth of Christmas trees in 2016. Quebec is overwhelmingly Canada's top producer of "sapins de Noël", followed by Nova Scotia and New Brunswick. The U.S. is Canada's largest export destination, receiving 95% of all Christmas trees Canada sells internationally.
One of our most symbolic Canadian exports is also a grand and historic tradition wrapped in a Christmas tree. Every year, Nova Scotia sends the city of Boston, Massachusetts its "official Christmas tree" as a thanks and remembrance for aid the Boston Red Cross and the Massachusetts Public Safety Committee provided immediately after the Halifax Explosion of 1917.
The initial tree was sent in 1918. But it wasn't until 1971 that it became an annual tradition that sees the 40 to 50-foot tree make the 1200-km journey from Nova Scotia to Massachusetts. There, it is erected and decorated in Boston Common – the location where the mayors of Boston and Halifax unveiled a new plaque this year to commemorate the 100th anniversary of the event.
Many Canadians prefer an artificial Christmas tree, which is likely imported from China. Of the $61 million worth of artificial trees Canada imported last year, $59.5 million worth of trees hailed from the Asian country.
Rudolph, with your nose so bright…eh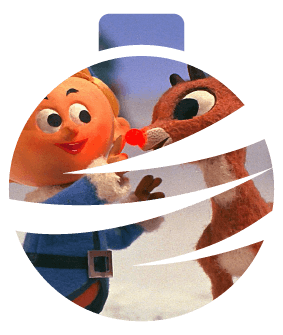 Christmas wouldn't be Christmas without watching the 1964 classic, Rudolph the Red-Nosed Reindeer. While it was filmed in Japan, the sound was recorded and mixed, using Canadian actors and their voices, in Toronto.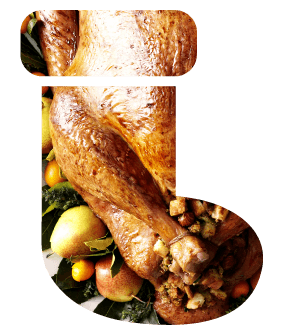 Another global holiday tradition is serving turkey for Christmas supper. Canada plays a role in helping families all over the world carve up their holiday dinner. In 2016, 551 Canadian turkey farms produced a total of 183.3 million kilograms of turkey. Of that total, 14%, or 26.1 million, kilograms were destined to dinner tables outside of Canada.
In comparison, the U.S., the globe's largest producer, exported around 241 million kg of turkey.
Canadian households consumed 7.3 million turkeys in 2016, a per capita average of 4.3 kg. Last year, 3.1 million whole turkeys were purchased by Canadians at Christmas, representing 41.7% of the total whole turkeys sold. One-third of all Canadian households purchased turkey or turkey products during the Christmas season in 2016.
Cranberries with your turkey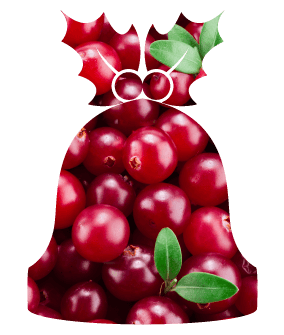 A staple condiment for Christmas turkey is cranberry sauce. Known as a healthy food, cranberries are indigenous to the wetlands of North America. Early settlers found them growing in the Maritime provinces. Today, British Columbia and Quebec are Canada's top producers of the fruit, with the bulk of Canada's 175,066 metric tonnes of cranberries sourced there in 2016. Worth $88.5 million in exports, approximately 63,471 metric tonnes, (36%), of Canadian Cranberries are destined for countries outside of Canada.
Sweet tooth supported with Canadian exports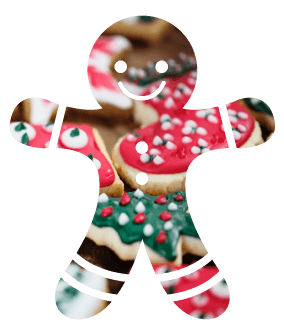 Sugary treats are a staple during the holiday season and Canadians definitely enjoy their sweet snacks. Last Christmas, Canadians bought $460 million worth of candy, higher than the monthly average of $326.1 million.
Canada imports as much candy as it exports, each worth $3.1 billion in 2016. Canada has a lot of candy makers, with 473 businesses – 88.9% of them small enterprises – identifying as candy producers. Approximately 95% of exported goodies are destined for the United States.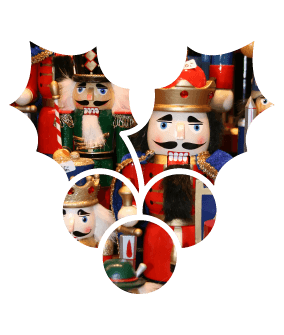 The must-have toy of 2017 is the L.O.L Big Surprise, which boasts 50 surprises for kids to unwrap. It's manufactured by MGA Entertainment, a California-based global company with Canadian operations in Markham, Ontario.
According to the Canadian Toy Association, toys and games are a $1.8 billion industry annually. Canada has 81 toy manufacturers, contributing to $1.3 billion in toy exports last year.
"Toys" aren't just for kids. The most popular Christmas "toy" for grown-ups this year is the Canadian-engineered Instant Pot. Developed by Ottawa engineer Robert Wang, this hybrid pressure/slow cooker sold 250,000 units on Amazon in 24 hours in July. It was in the top five most sold items on Amazon during Black Friday sales.
Point. Click. Buy. Off to sunny skies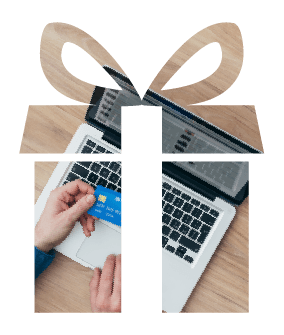 According to data by PricewaterhouseCoopers, the average Canadian will spend $1507 this Christmas, the bulk of it on travel.
Canadians are still interested in brick-and-mortar stores, with 62% claiming they'll shop in stores this Christmas. But for the remaining one-third of Christmas purchases, Canadians are choosing to shop online. Amazon is by far the top choice for online shoppers this holiday season, with 77% of Canadians planning to click-and-buy from the world's largest online retailer.
Lighting up the night sky
Clark Griswald of Christmas Vacation fame may not have blown up the electrical panel if he was like 41% of Canadians who now choose the more energy-efficient light emitting diodes (LED) lighting. That number is up from 29% who used LED Christmas twinklers in 2007. LEDs power 49% of all Christmas lighting displays in New Brunswick – considered the best in the country. More than 40% of Canadians are now using this type of lighting for their home displays during the festive season.
The Maritimes boast many industry leaders in LED technology, including New Brunswick's Green LED Lighting Solutions and Nova Scotia's LED Roadway Lighting.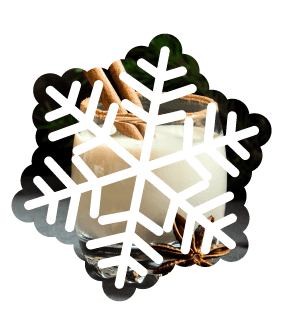 Sitting by a roaring fire and having a night cap is a Christmas tradition for Canadians from St. John's to Victoria. Canadian beverages – wine, beer and spirits – not only have an excellent global reputation, but are the go-to beverage of choice for many Christmas revelers.
According to Statistics Canada, Canadians spent $22.1 billion on alcoholic beverages in 2016, with beer representing the largest share, $9.2 billion, followed by wine and spirits.
Spirits Canada data shows Canada exports $973 million worth of alcohol in 2016, with spirits accounting for almost $675 million. Approximately $149 million worth of Canadian beer was bought in foreign markets with wine accounting for $90.5 million. Bring on the Canadian brew.
Happy Holidays.