The global shortages of PPE—personal protection equipment, like medical masks, gowns and gloves—are making headlines as governments everywhere struggle to support their frontline workers in the fight against the COVID-19 pandemic.
Now, EDC has joined in that fight.
Early in the pandemic period, we started seeing some of our customers seizing opportunities to innovate and pivot to meet new demands. By late March, we had already gathered more than 20 stories of companies across Canada.
One of those companies was a long-time customer Trademark Industries Inc., of Markham, Ontario. Trademark needed financing to import millions of dollars of urgently needed PPE products for desperate buyers across Ontario. We knew we needed to help.
We worked with Trademark's bank to get the funds to them quickly. The company's bank was so impressed with the speed of the transfer of funds, they wrote to thank us.
"Getting EDC's teams and leadership aligned so quickly was invaluable to our customer," says EDC's senior account manager Chris Despond. "Then there was the amazing—and fast—work by EDC's underwriter Berinder Nehil. Because of this effort, the bank able to advance funds promptly." 
Despond continues to work with Trademark, looking to increase the facility even further to help them as they now need to import additional PPE products.
You should also check out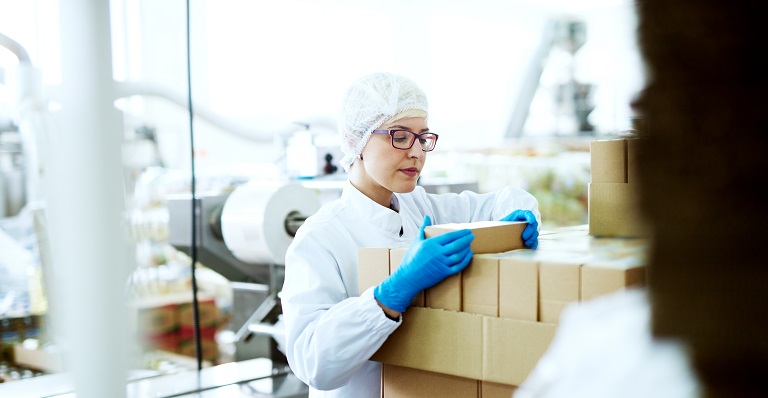 This story and so many others from Canadian businesses reveals a common need: working capital for urgent and extraordinary volumes of production, or support for 100% down payment requirements to their (mostly foreign) suppliers.
"It became very clear that EDC could help provide liquidity and assurances for Canadian companies to procure and produce protective gear for front-line personnel,"says Steve Callaghan, vice president of EDC's commercial markets and small business division. "We knew we had the products and programs. We just had to show our agility and flexibility to meet the demand."
"Flexibility came in different forms: We looked at EDC's Advance Payment Insurance, which was originally designed to support suppliers of equipment, and stretched it extraordinarily and temporarily to support suppliers of PPE." 
"Another of our products was also stretched to be able to guarantee up to 100% of a facility for sales contracts with a provincial government."
I wanted to find a way to get deals of this kind done during such a crisis. We were able to make a strong case for the exceptions based on an extraordinary time of national need and leadership welcomed it.
"Like the companies we are supporting, we had to make these changes quickly. We had to make decisions within 48 hours. The result: We had solutions for Canadian companies in place and we were able to talk about them to Canadian businesses"and their financial institutions - in just one week."

"This doesn't mean we threw due diligence out the window. We just worked together better to create a more efficient process."
 "This is an excellent example of how our first and second lines of defence teams came together to document the necessary risk decisions," says EDC's chief risk fficer, Lorraine Audsley. "This allowed EDC to quickly deliver solutions to customers in this critical sector." 
EDC is proud to help Canadian companies support Canada's front-line workers during a global pandemic. We should all feel pretty good about that.
If you're looking to support PPE through your business, talk to your financial institution about our support for your business.
We want to help!