If you've seen orchids for sale at your local grocery store, there's a strong possibility the ceramic pots holding the statuesque blooms come from Pottery Direct.
Pottery is in owner Henk van Woerden's blood. His father and uncle launched the company in 1964 in the Netherlands and in the 1980s the family moved to Canada. Today, van Woerden is leading the family business with his brother, Marthijn. 
Sitting on Van Woerden's desk in Ancaster, ON, is one of the first pots his family's company made in bulk. The unassuming clay pot is a delicate shade of ash-blue, and about six inches tall. Feeling nostalgic, van Woerden recently asked his uncle if he would give him pottery lessons again. "He told me to buy a potter's wheel and go practice," he says with a chuckle.
But who has time to "throw pots" when you're running a multimillion-dollar company? After taking over the family business in 2003, van Woerden saw an opportunity to grow the company by changing the business model. Instead of making the attractive pots on-site, the firm now imports high-quality pots (mostly from manufacturers in Germany and China) and sells them, specializing in sales to greenhouse growers. The bulk of Pottery Direct's sales go to the United States and the remaining are in Canada. "Most flowers more or less look the same," he says. "It's with our pots that our customers can set themselves apart." The company's catalog is impressive, with a full range of colour palettes and designs that would be perfectly at home in the pages of a home decorating magazine.
Bringing production closer to home
Van Woerden has three suppliers in China that he's been dealing with for more than 15 years. While the relationships are solid, he believes the future of the economy will be more regional and less global, so he pivoted his business again by looking for an opportunity to produce the clay pots closer to home.
Enter West Tennessee, home to the biggest deposits of ball clay in America. Ball clay is prized by potters for its fine grain, which becomes almost white after being fired in a kiln. Ideally, van Woerden would have loved to set up a factory in Canada, but shipping large amounts of clay is prohibitively expensive. 
The new facility in McKenzie, Tennessee won't look much like the business he remembers from his childhood or his office in Ancaster. When it eventually opens, much of the work of creating the pots will be done by sophisticated machinery imported from Europe. Van Woerden has already made the hefty purchase—the price tag was in the millions and required a significant deposit up front.
You should also check out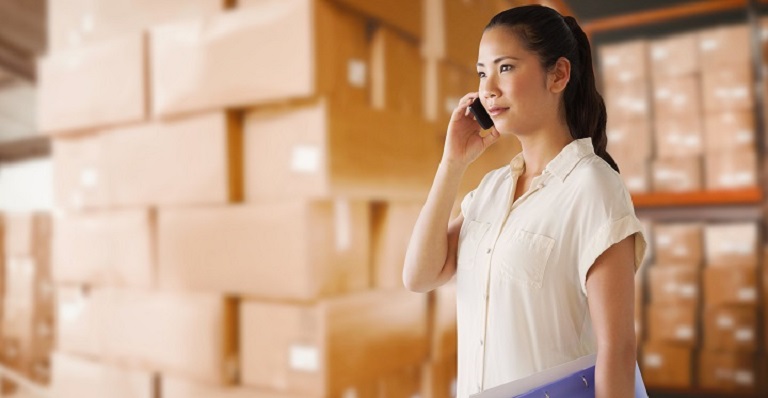 Like most business owners, van Woerden approached his financial institution for a loan to make the deposit. They said they could lend him the money if he would agree to protect his down payment with insurance from Export Development Canada (EDC). Adding EDC Advance Payment Insurance (CapEx) to the loan meant that if something happened and he didn't get the machinery or his deposit back, he could claim his losses and protect his business. He says it was an easy decision. In fact, he's used the same insurance seven or eight other times for other advance payments for capital or quasi-capital goods.
"Things can happen out there that are beyond anyone's control," he says. "I would absolutely recommend this when making large purchases overseas that require deposits before you receive the goods. It definitely adds a layer of security and confidence."
COVID-19 is making business more unpredictable and, with an increasing number of companies being asked to pay money to suppliers up front, van Woerden says it makes more sense than ever to consider insuring advance or progress payments. "Especially now, as a business owner, if you were aware of the program and you didn't use it, I think you would be regretful if there were problems or your supplier had to close their business."
Pottery Direct hasn't gotten through the pandemic unscathed. Sales for April 2020 were down by 60%. Easter was a washout in the flower business. He predicts the summer will be slow—it usually is—but he is optimistic in the longer-term.
Van Woerden believes people will be reluctant to travel over the next two years, instead preferring to beautify their homes with plants and the pots they come in. Companies in the flower-growing industry will also be far more hesitant to attend pottery trade shows in China. If he's right, Pottery Direct should come out of this pandemic on top.  
"We've had many customers call us to see when our Tennessee facility will be up and running," he says. But he can't rush the opening. The pandemic means the European technicians who were supposed to fly over to set up the production equipment are stuck on the other side of the Atlantic. Van Woerden has just finished setting up a series of cameras in the Tennessee shop to keep installation moving forward with online assistance.
"We have to be patient," he says. The European machinery vendors will instruct them remotely on how to do things, so they don't void the warrantee. 
Within five years, van Woerden expects he'll be able to hire about 40 new employees. Then he'll be able to start the modern version of his family's business. "So, yes, there's pressure to get this all set up as soon as possible," he says. "But it's a healthy pressure."
Pottery Direct specializes in manufacturing and importing ceramic flowerpots, supplying growers, exporters and wholesalers in Canada and the U.S. With offices in Canada and the Netherlands, the company prides itself on innovation and customer service. It also strives to purchase and manufacture products and services that are produced according to standards where human rights and the environment are respected and protected. It's a proud member of several organizations related to environmental and social issues.