The ratified Canada-United States-Mexico Agreement (CUSMA) came into force on July 1, 2020, replacing the North American Free Trade Agreement (NAFTA). CUSMA preserves key elements of NAFTA and modernizes disciplines to help reduce red tape at the border and enhance predictability and stability for workers and businesses across the integrated North American market. 
In this period of economic recovery, it's vital that Canadian companies be positioned to leverage CUSMA and Canada's other free trade agreements (FTAs) to obtain a competitive advantage in global markets and diversify their customer and supplier relationships.
"Now, more than ever, is the time for companies considering expanding to the U.S. and Mexico—or already doing business there—to seize any opportunity by learning how CUSMA can facilitate trade across the border," says Chris Moran, director general at Global Affairs Canada.
"While CUSMA maintains NAFTA's tariff-free market access for goods traded between Canada, the U.S. and Mexico, new elements will also facilitate the movement of goods and reduce red tape within the CUSMA territory."
"The Canadian Trade Commissioner Service (TCS) stands ready to assist Canadian businesses interested in growing their exports to the U.S. and Mexico.  With more than 150 trade commissioners in major U.S. and Mexico cities, Canadian exporters can receive advice and market-specific intelligence for every sector," Moran says.
You should also check out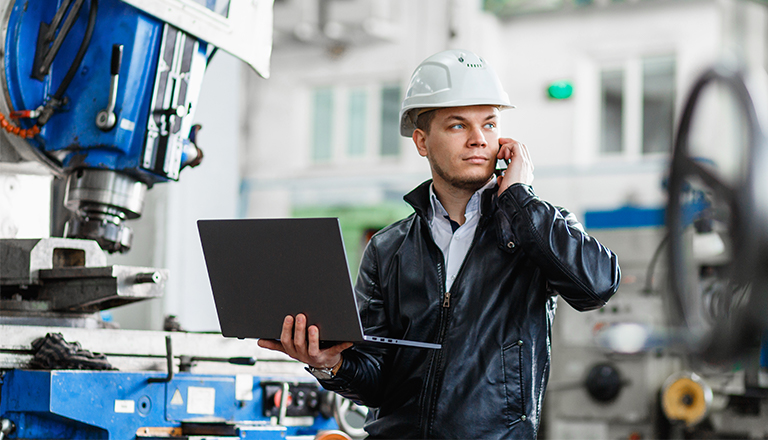 Whether you're already active in the U.S. or Mexico, or thinking about expanding your business into these markets, here are 10 key points the TCS says you should know about CUSMA:
 1. Opportunities to diversify. For Canadian businesses to achieve not only economic recovery, but also future growth, they must reinforce traditional markets and partnerships while at the same time, diversify their markets and consider how to mitigate future supply chain disruptions. To achieve this, Canadian businesses need to leverage the advantages created by Canada's FTAs, including CUSMA.
The TCS is continuously improving and retooling programs and services to assist Canadian companies challenged by the impacts of COVID-19. In addition to Canada's existing e-commerce and digital exporters, more exporting firms will shift towards digital trade, particularly as "contact-free" service models are likely to continue in a post-pandemic world.
2. Continued duty-free trade. NAFTA eliminated virtually all tariffs between Canada, the U.S. and Mexico. CUSMA maintains these benefits and ensures that the vast majority of North American trade will continue to be duty-free. While most traders won't see big changes moving from NAFTA to CUSMA, the rules of origin used to determine whether goods qualify for preferential tariffs under the agreement have changed in some areas, particularly in the trade of autos and auto parts. For example, higher regional value content requirements for North American vehicles and parts, new North American steel and aluminium requirements, as well as the new labour value content requirement, encourage the use of North American materials and provide new business opportunities for Canada's auto and auto parts sectors.
To verify if your product meets the CUSMA rules of origin requirements to qualify as originating, consult Chapter 4, Annex 4-B on product specific rules of origin.  You can obtain an advance ruling from customs authorities of the importing country or consult a customs broker or freight forwarder who has knowledge of CUSMA.
3. Trade facilitation and improved customs procedures. A new chapter on customs administration and trade facilitation standardizes and modernizes customs procedures throughout North America to facilitate the free flow of goods. Important improvements were also made to disciplines on technical barriers to trade and sanitary and phytosanitary measures that will facilitate trade within the CUSMA region. 

4. Simplified certification of origin. As noted in the recently published Complying with CUSMA blog, the certification of origin process has been simplified under CUSMA. Instead of having to fill out a specific form, the certification of origin can be captured on an invoice or any other document, but requires a set of data elements. The certification of origin can also be completed, signed and submitted electronically by the exporter, producer or importer. It can serve for multiple importations of identical goods for a period of up to 12 months if needed. For an example of a valid certification of origin, see Certifying the origin of goods on the CBSA website. 
You should also check out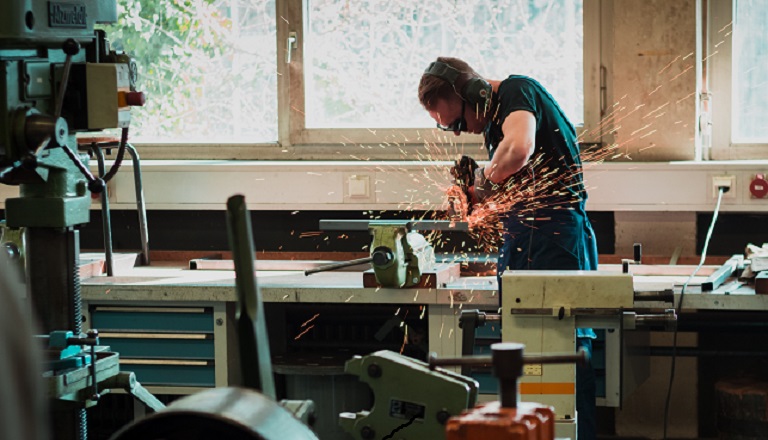 5. Enhanced regulatory practices to increase transparency. A new chapter on good regulatory practices encourages transparent and predictable regulatory practices of all three country's governments and helps reduce trade barriers between CUSMA partners. It recognizes the important role of centralized regulatory co-ordinating bodies to achieve transparent regulations and improve systems through new initiatives such as taking into account the impacts of regulation on small businesses. With good regulatory practices, governments can foster openness and transparency, allowing businesses to base decisions on clear rules and a predictable trading regime. 
6. Strengthened predictability for service providers. Canadian companies of all sizes are world leaders in the services industry, including finance and insurance, architecture, engineering, information management, environmental protection and monitoring, as well as mining and energy development. Modernized chapters on cross-border trade in services, financial services, telecommunications, digital trade and temporary entry for business persons are beneficial to them as they maintain secure and predictable access to markets in the U. S. and Mexico, including at a distance using information technologies.
For more information on how these chapters strengthen transparency and predictability, visit the chapter summaries:

7. Spotlight on small and medium-sized enterprises (SMEs). CUSMA includes a new chapter for SMEs, which account for 57.5% of Canada's service exports and 41.7% of goods exports. Highlighting SMEs in CUSMA recognizes the increasingly large economic contribution they make across the continent. The SME chapter encourages co-operation between parties to increase trade and investment opportunities for SMEs, and ensure information is available to them regarding the obligations and benefits of the new agreement. Other related initiatives include strengthening collaboration on activities to promote SMEs owned by underrepresented groups, including women, Indigenous peoples, youth and minorities, as well as start-ups, agricultural and rural SMEs. 
Visit the Government of Canada's CUSMA SME website for more information on how CUSMA benefits SMEs.
8. Intellectual property rights protection and enforcement. Almost all businesses own or use some form of intellectual property (IP), whether it's a brand, design, trade secret,  literary or artistic work, or an invention. CUSMA establishes a legal framework of minimum standards for the protection and enforcement of intellectual property rights, providing Canadian creators and innovators with a predictable and transparent framework of rules across the North American marketplace. This includes copyright and related rights, trademarks, geographical indications, industrial designs, patents, data protection for pharmaceutical and agricultural chemical products, trade secrets, and border, civil, and criminal enforcement of IP rights. 

9. Comprehensive foreign investment protection rules. CUSMA provides Canadian, U.S. and Mexican investors with transparent and predictable access to each other's markets through reciprocal, legally-binding rights and obligations. The investment chapter contains a comprehensive and robust set of protections for international and Canadian investors similar to those found in other FTAs, including the Comprehensive and Progressive Agreement for Trans-Pacific Partnership (CPTPP). Under CUSMA, there's no trilateral investor-state dispute settlement (ISDS) mechanism that applies to Canada. Canadian investors will continue to have recourse to the CPTPP ISDS mechanism with respect to investments in Mexico. 
The CUSMA investment chapter also includes a corporate social responsibility (CSR) provision that reaffirms the importance of encouraging businesses to respect CSR standards such as the Organisation for Economic Co-operation and Development (OECD) Guidelines for Multinational Enterprises. This provision lists key CSR areas, including gender equality and Indigenous Peoples' rights.
10. Government procurement maintained under the WTO and CPTPP. Government procurement refers to the purchase of a wide range of goods and services—from office supplies to construction services—by a government. Government purchases and contracts have often been restricted to domestic suppliers, but some of Canada's FTAs have opened up foreign government procurement to Canadian companies. They can bid knowing that they'll be treated equally to domestic bidders and have access to transparent regulations. 

The government procurement chapter of the CUSMA doesn't apply to Canada. Instead, Canada and the U.S. will rely on the commitments made in the World Trade Organization (WTO) Agreement on Government Procurement (GPA). These commitments go significantly beyond those made in NAFTA and include access to procurement opportunities in 37 U.S. states. Higher GPA thresholds for goods ($237,700 versus $32,900) and services ($237,700 versus $106,000) more closely reflect Canada's access to U.S. procurement opportunities, as U.S. contracts worth less than US$250,000 are reserved exclusively for U.S. small businesses. 

Canada and Mexico will rely on the market access commitments made in the CPTPP, which includes updated procedural rules that reflect more current procurement practices such as electronic tendering. 

For 125 years, the Trade Commissioner Service (TCS) has helped companies navigate the complexities of international markets and make better business decisions. The TCS is on the ground in more than 160 cities worldwide. They gain market intelligence, uncover opportunities for Canadian companies and help reduce business costs and risks. Learn more at tradecommissioner.gc.ca.