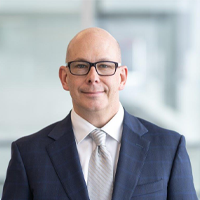 For Canadian exporters looking to expand beyond the United States, OECD markets should be considered a primary target.
The Organisation for Economic Co-operation and Development (OECD) now has 35 members, including major economies like Japan and the U.K., but also much smaller ones like Latvia and Luxembourg. It exists to share data, develop policies favourable to growth and help foster trade among its members — which clearly benefits Canadian exporters.
Obviously, OECD nations can bolster sales and favourably impact the bottom line. Many Canadian companies may well find it more profitable to reach out to, say, Japan or the E.U. than a saturated U.S. market. But there are other benefits as well.
Companies that diversify markets reduce their vulnerability to regional economic downturns or the effects of natural business cycles. Diminishing sales or expansion in the U.S. can be offset by growth in OECD markets. Products that are on the downside of the natural sales curve in one market may quickly take off in another where it has not been available previously. Plus, entering the hyper-competitive global market can refocus companies on critical success factors like optimal efficiency, consistent quality, and continual innovation — all of which provide numerous long-term benefits.
Risk often goes hand-in-hand with opportunity, so there are potential obstacles that need to be considered. Certainly, language can be an issue outside of the United States. English may not be the primary language of business, which can make closing deals and negotiating contracts in new markets difficult. Beyond that, the local business culture can present stark contrasts to North American norms. Logistics or regulations that seem simple to navigate here may become cumbersome or opaque elsewhere.
Exporters may also face many barriers to trade designed to protect local business, cover infrastructure costs or simply generate income for the government. These run the gamut from straightforward tariffs or duties to unexpected trade barriers like national quotas, entry taxes or surcharges licensing, obscure regulations or certifications, shifting product classifications (e.g. from low duty to high duty) and slow, complex and/or expensive customs processes.
Success in OECD markets calls for a higher degree of preparation and planning, and a focus on establishing a local presence. Finding local representation is an important first step, as they will know the language, business culture and regulations. The Trade Commissioner Service can help in locating one.
Once companies have a foothold, though, it is important to have as robust a local presence as possible. Exporters can establish a local business by setting up an affiliate (either from the ground up or through an acquisition or merger), a sales or marketing office, or, where permissible by law, a joint venture in-market. Companies may also consider using a distributor who will take on the hassles of clearing customs, paying duties and taxes and logistics.
Another critical item is getting clear, comprehensive contracts in place. This can be complex, but it will help exporters avoid many potential pitfalls, from non-payment to litigation. Get expert help where needed. When working out a sales agreement, it is often advisable to obtain help from legal, accounting and other professionals who are familiar with the local business environment. Due diligence is required, of course, as is precise language and strict compliance with local rules and regulations.
Finally, free trade agreements can be a huge help. After all, they are designed to make it easier for participating countries to trade with each other.
The payoff for a successful international venture can be huge and, in many cases, essential to an exporter's growth.
To put the opportunity in perspective, 25 of OECD's member nations are European, and Europe is the biggest economy in the world. Canadian exporters can access 500 million potential customers in the 28-country European Union (E.U.). And, with the Comprehensive Economic and Trade Agreement (CETA) on the horizon, there's no better time for Canadian businesses to make in-roads. Once in force, Canadian companies will have highly preferential access, and a staggering 93 per cent of tariff lines will be free of duties.
The OECD opportunity is real, but success will require time, effort and a great deal of planning.
Overcoming challenges is part of entrepreneurship. If exporters learn the market, get properly established, work to overcome language, cultural and trade barriers and — most importantly — keep pushing forward, the rewards will likely be worth the risk.