Acadian Seaplants Limited (ASL) is a biotech company and the largest independent manufacturer of marine plant products of its type in the world.
Marine plants have become an increasingly popular key ingredient in many food and household products such as beer, ice cream, chocolate milk and toothpaste, as well as in agricultural products such as animal feeds, crop biostimulants and other commercial products.
The company started out as a small-scale, seasonal seaweed harvester and eventually grew to open manufacturing plants in Nova Scotia, New Brunswick, Prince Edward Island, Ireland and Scotland.
Acadian Seaplants was an export company from the beginning. The company realized that the big markets for their class of products required them to export to grow its business, first to the U.S. and Japan, and then farther afield.
"In the early stages, we would identify potential customers and go visit them," says President and CEO, Jean-Paul Deveau. "As we grew, we were able to hire employees based in those countries, and today we export to more than 80 countries and have employees in Canada, the U.S., Mexico, Chile, Brazil, Colombia, India, China, South Korea, Ireland, Scotland and Japan."
However, along with the benefits of international growth came challenges. These included the risk of nonpayment, a need for financing for expansion, and currency fluctuations.
Acadian Seaplants was able to find solutions to these challenges with the help of Export Development Canada (EDC). "We started off slowly, using EDC credit insurance so we could move into one market after another, without worrying about the risk of non-payment. It was a great way to protect ourselves," says Deveau.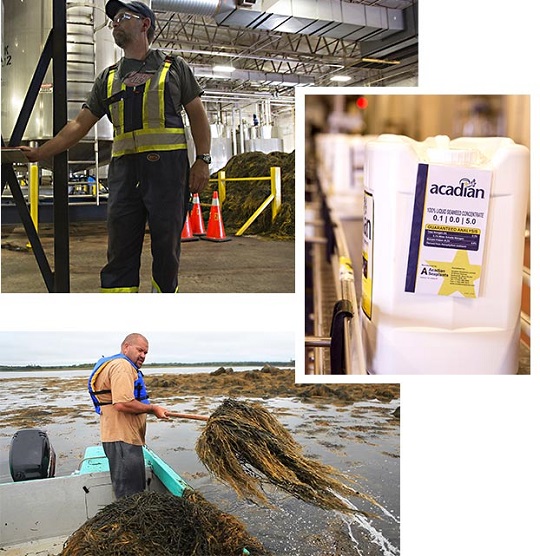 EDC also provided financing to ASL for the acquisition of Arramara Teoranta, the largest seaweed processing company in Ireland. The acquisition was supported by RBC financing and with EDC's guarantee, the company was able to complete the investment.
Ireland has the same marine plants as Canada, so making a direct foreign investment there was a fantastic opportunity to leverage our existing technology and expertise, as well as become a truly global company.
To manage currency fluctuations, ASL has developed a currency hedging plan, hedging up to 36 months in advance. "We use EDC's Foreign Exchange Guarantee, which allows us to develop our markets without having to worry about currency risks and also provides pricing stability for our customers," says Deveau.
With EDC's assistance, ASL continues to expand into new markets. Exporting to more than 80 countries today, its growth has more than doubled from a $30 million company into a company worth over $80 million. In addition to growth, ASL is also investing in research and product development in Canada and abroad.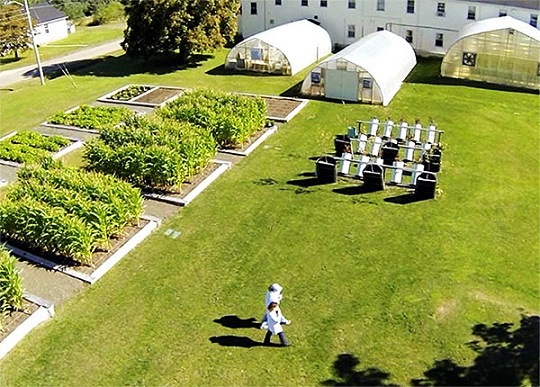 EDC has played a substantial role in our company's growth. They help us maintain our competitive advantage and allow us to capitalize on new opportunities," says Deveau. "I certainly would recommend EDC as a partner for growing your business internationally.
EDC service used
Foreign Exchange Facility Guarantee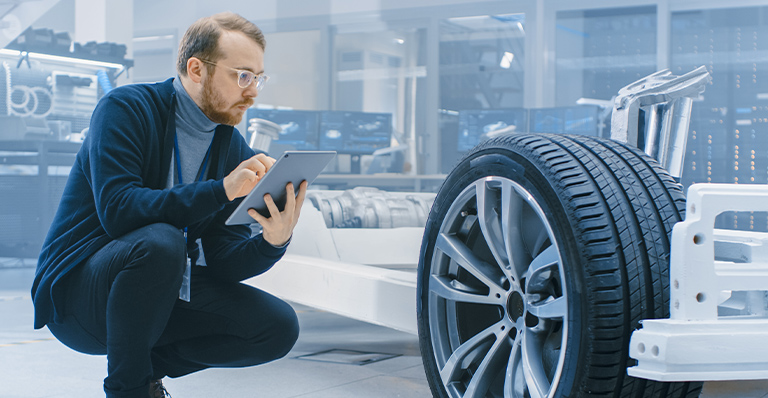 In this volatile market, safeguard your bottom line while keeping assets liquid with tools like EDC's FXG.
EDC's FXG allows you to avoid posting collateral for an fx contract. With access to liquid working capital, your business will be more stable, and you'll be ready to take on new contracts and opportunities.