Throughout his childhood, Nick Blitterswyk spent his time on a Canadian nature reserve. It was there he found an appreciation for the Earth, its beauty and its resources.
Over the years, that love of nature turned into a dream: to create a world powered by renewable energy. Blitterswyk founded UGE from that vision, creating what is now a global leader in commercial and industrial solar energy solutions.
UGE found success quickly, working with major clients including Home Depot, Whole Foods, Dropbox, and BMW.
But to help continue its mission of developing renewable energy worldwide, UGE needed construction financing from EDC to help get its international projects moving.
"Working with EDC has helped UGE leverage its experience gained in the solar industry in Canada to build its business in the U.S. and close out solar projects faster than we otherwise could," says CFO Jimmy Vaiopoulos.
Securing construction financing for projects can be a time-consuming and risky process. UGE reached out to EDC to support its projects in the U.S., allowing the company to offer more competitive rates and close projects faster.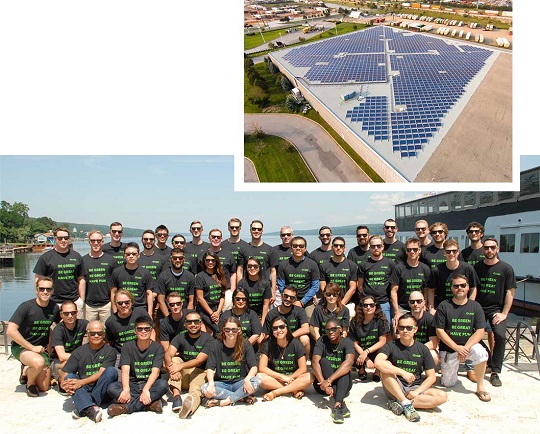 EDC's construction financing model and rates have provided UGE with a competitive edge in the marketplace.
In its first project with EDC, UGE completed a solar rooftop installation for Christian Cultural Center, the largest church in Brooklyn. With over 37,000 members, the Centre uses the equivalent energy of 27 homes annually — now powered by renewable energy.
With EDC's financing, UGE continues to develop renewable energy projects across the U.S. and other international markets, building both its business and a more environmentally-friendly global future.
EDC service used
Financing solutions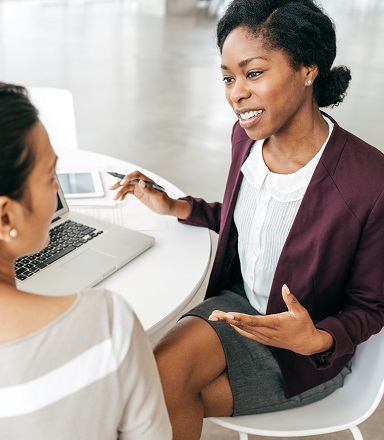 In today's competitive global market, companies with international customers need to have readily available export financing to fill orders, open a foreign office or even provide financing options to customers outside Canada.
We offer a variety of solutions, including bank guarantees and loans so that you have the financing you need to grow.