European market diversity
Kathrin Bussman, a volunteer advisor with the MaRS Discovery District, encourages Canadian companies to consider these markets when diversifying their export plans. Based in Toronto, MaRS supports more than 1,400 Canadian science and tech companies at every stage of their growth, from startup to scaleup, focusing on four sectors—cleantech, health, fintech and enterprise software.
"Leaving this market out of your expansion plans could mean leaving a lot of money on the table. Europe represents the world's second-largest economy, with plenty of opportunities for Canadian companies. It's also a mature, economically stable market and provides room for your business to grow," Bussman says.
Klaus Houben, Export Development Canada's (EDC) senior regional manager for Europe, says it's important to remember that Europe is made up of more than two dozen markets, each with its own language, culture and ways of doing business. Together with Bussman, Houben recently co-hosted a highly informative MaRS webinar on Startup expansion: Develop your go-to-market strategy for European markets. To access the webinar and other resources to support international expansion, visit International Growth Collection (marsdd.com).
"Because of this diversity, a smaller Canadian technology company wanting to enter Europe has to choose its first market very carefully," says Houben. "A deciding factor, for example, may be the language you want to use. But no matter which market you select, be sure you do enough research to understand how it works." 
Canada's European free trade agreements
Canadian companies have a major advantage when doing business in Europe: Our free trade agreements with both the EU and U.K. The Canada-European Union Comprehensive Economic and Trade Agreement (CETA) eliminates 98% of the tariffs on Canadian goods entering the EU. 
CETA also ensures that EU and Canadian businesses are treated equally when investing or operating in the EU. This means, for example, that Canadian companies can bid on public tenders in EU countries, or partner with local companies that are bidding on such tenders. Labour mobility has also been made easier under CETA, so that skilled Canadian professionals are allowed to work temporarily in the EU.
A similar trade agreement now exists between Canada and the U.K. The Canada-United Kingdom Trade Continuity Agreement came into force in April 2021 and is modelled closely after CETA.
Canadian products and services are attractive to European buyers for several additional reasons, says Houben. "One is that business etiquette is similar in Canada and the more advanced European countries, so that provides a common ground. Canada is also a preferred source for European buyers concerned about supply chain disruptions. They're looking for sustainable supply chains, which Canada can provide."
To contact an export advisor at EDC, visit our Export Help Hub. To explore the potential of growing your business, connect with our market entry advisors before exporting to the U.K.
You should also check out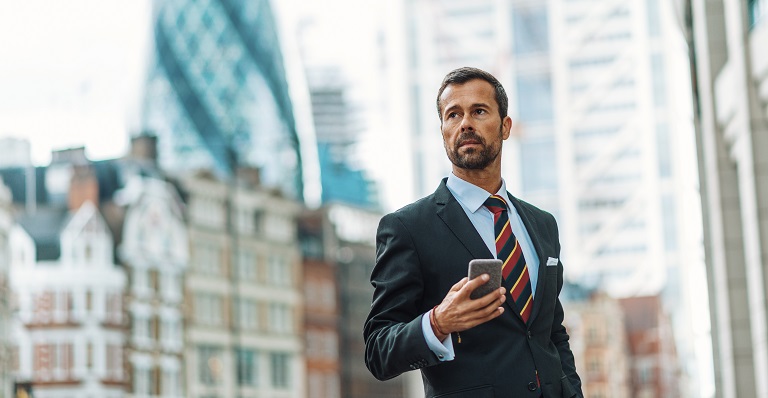 Top opportunities in European markets
European nations have been transitioning from fossil fuels to renewables for some time, but the Russia-Ukraine war has given this energy transition a renewed urgency. If your company provides innovative energy and renewables technologies, you may find receptive buyers across the EU.
While the energy transition is the top priority in most European markets, a second set of opportunities arises from the push toward sustainability. This includes agri-food production, water and wastewater management and sustainable building construction. Canadian companies specializing in cleantech products and services may find prospects in these and related areas. 
It's worth noting that substantial funding for energy-transition and sustainability initiatives has been established at the EU-wide level. National governments can tap into these funds, which can make financing accessible to Canadian companies at the country level, either directly or through a local business that's leading the project. 
While the energy transition and cleantech sectors have the highest profile, there are many other possibilities for Canadian technology companies that don't operate in these areas. In this article, we'll meet two such companies:
Nulogy provides a supply collaboration platform used in contract manufacturing, third-party logistics and packaging sites. Operating worldwide, the company has a particularly strong presence in the U.K., which it entered in 2020.
Paddle HR provides human resource tools that help enterprises develop, retain and deploy their in-house talent to build workforce agility and help employees grow their careers. The company recently began operating in the U.K.
Laying the groundwork and entering the market
EDC's Houben advises technology companies to consider five key issues before doing business in the European market. 
Do your research to pick a market that's best for you. "You can't hope to cover multiple markets at once."
Find out if there's really an appetite for your product. "Then look at your likely competitors and the local advantages they may have," says the experienced trade advisor. 
Consider market conditions, language barriers and the local business culture and whether you'll need to adapt to them.
Can you do everything from Canada, or will you need on-the-ground support and service? 
Will you need a partner or a reseller, or a distributor or an agent? 
For Nulogy, expanding into the U.K. required considerable deliberation. "We were exploring ways to grow the business and geographic expansion was one possibility," says Josephine Coombe, Nulogy's U.K. managing director. "We already had sites in Europe and across the Middle East, but we wanted a dedicated presence in the U.K. because we saw untapped opportunities there. 
"Moreover, the U.K. has numerous industry associations that cater to our target customers, and with whom we could work. There was also the advantage of having a common language and an affinity with the U.K.'s business culture."
Coombe emphasizes the necessity of understanding a target market before entering it. "You have to do rigorous market research and you mustn't make assumptions about Europe based on your North American experience. Little things are different here and some of them are subtle, but they matter. That's why it's important to work with local partners, so you can learn from them. Be very open, ask questions and listen carefully to the answers."
For Patrick Whelan, CEO and co-founder of Paddle HR, the decision to go to the U.K. also had to be carefully thought out. "We sell to large enterprises, but there's a limited number of such customers, even globally. So, when we analyzed our incoming leads, we found that the U.K. prospects were more plentiful and moved more quickly through our pipeline. When we dug further, we found a corporate culture of moving talent internally, which is what our product facilitates," Whelan explains. 
"In addition, the U.K is a relatively easy market for Canadians to enter because of the lack of language and cultural barriers. So, those are the key reasons we went there," he says.
Partnerships and why they're important
For both Nulogy and Paddle HR, partnerships have been vital for their success. "Soon after we landed here, we formed a European advisory board, which is a group of customers, potential customers and industry association partners in our market space. By listening carefully to what they told us, we discovered what mattered to them and found out how they differed from our North American customers," says Coombe. "That has been an invaluable resource for us, helping us understand nuances that require a different approach from our North American playbook."
Whelan also emphasizes the importance of partnerships. "When we arrived in the U.K., we had to find partners to help us open up the market. The first milestone was to convert sales leads into anchor clients who could do that, and the second was to secure a U.K. capital partner and investor who could lead us to other investors. The third milestone was when we began to develop reseller relationships that would help us expand even further. That's essentially how we established our support network in the U.K."
The pandemic and Brexit
One might expect that Brexit—the U.K.'s withdrawal from the EU—and the pandemic would have caused Nulogy and Paddle HR to question whether their expansion into Europe was wise. But that's not the case.
"We have no regrets," says Coombe. "Even though we launched our U.K. office just before the pandemic began. That caused slowdowns in decision-making, but we used our time in lockdown to do brand and awareness building. That turned out quite positively. As for Brexit, the logistics complexity it's generated has almost been an advantage for us, since we can help eliminate some of those complications for U.K. companies that are running into difficulties."
For Paddle HR, the major impact of the pandemic was restricting their travel to the U.K. "Before COVID-19, I spent one week a month in the U.K. and worked with clients over Zoom the other three weeks," recalls Whelan. "After the pandemic started, we had to go fully remote, but I definitely prefer visiting the market. 
"Being present on the ground can accelerate sales conversations and relationship building and can provide a tactful way to get a deal back on track if necessary. Brexit didn't have a huge effect on us—some corporations may have reassessed how willing they were to buy, but it was a short-term thing. Like Nulogy, we have no regrets about going to the U.K."
Resources to help you expand into Europe 
There are numerous resources to help Canadian technology companies considering a European expansion. Among them:
Export Development Canada (EDC)
We provide many financial and knowledge services for Canadian companies that want to do business in Europe and elsewhere. These include:

Insurance products to lower your risk of doing business abroad
Help with getting access to working capital
Expertise to help you learn more about international markets. Register for a MyEDC account, an online portal that give you unlimited access to EDC's international insights, webinars and guides.
Connections to Canadian and international companies that can use your products and services
The EDC–MaRS partnership
The MaRS Discovery District was founded in 2000 to support Canadian small and startup technology companies at every stage of their growth. In 2019, seeing the need for a more integrated way of helping such businesses expand internationally, EDC and MaRS formed a partnership to provide them with the tools and knowledge they need to go global. These resources are offered jointly by EDC and MaRS and include:

A Market Opportunity Assessment that identifies, analyzes and recommends global market opportunities to high-growth companies that want to scale internationally
A Premium Research Service for early-stage ventures that want to grow internationally
The EDC International Growth Collection, which hosts tailored content from live and on-demand webinars to articles and guides
The Accelerating Global Expansion Course, an on-demand course for startups and entrepreneurs to help them build an international strategy and a global expansion plan

The Canadian Trade Commissioner Service
The TCS can help you determine whether your company has the potential to succeed in the European or U.K. market, and assist you in finding vetted business contacts and strategic partners. Once you're doing business there, the TCS can help you solve a wide range of business problems.