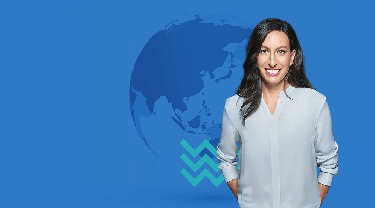 Transport by intelligent technologies
Maxie Lafleur is CEO of Bus.com, a Canadian company that provides group transportation services across North America, using advanced technology to facilitate bus rentals and shuttle services. Its all-hours platform immediately puts businesses and governments in contact with local operators to schedule rides to a variety of locations, including employee conferences, airports, sports events and festivals in more remote areas. In our new podcast series Export Impact (in French) with host Marie-Josée Richer, Lafleur sits down with Export Development Canada (EDC) to talk about the company's export journey to the United States. 
Where to listen
Follow us on your favourite streaming platforms to never miss an episode of the Export Impact Podcast. Tune in to our podcast for new episodes every second Wednesday at 6 a.m. ET.
This podcast series will be available in French-only. Please check out our English podcast, The Export Impact to hear more. 
For Bus.com, making services readily available to users is paramount—the company provides a 99% guarantee. For an industry that's struggling significantly with labour shortages that affect service, this is an incredible feat. What explains their success?
Technology and the ability to adapt. Its logistics platform uses smart technology to make their services efficient, provide visibility to stakeholders, optimize performance, and reduce costs. By offering group transportation, the company is also significantly reducing the number of cars on the road, saving tonnes  of carbon emissions from releasing into the environment. In addition to fostering trust with customers, their technologies make it easier for small local operators to go digital to better utilize their fleets and expand their reach.

As for the future of Bus.com, Lafleur is taking a bold, yet organic approach, expanding on the company's success with shuttles to airports and less accessible workplaces. The company is active in four major American cities—New York, San Francisco, Miami and Los Angeles—and ready to use its success as a springboard to penetrate new markets.