If you're less than thrilled about the short-term prospects for trade, you're not alone. Canadian exporters' outlook is lacklustre at best right now and with good reason. If you're feeling a bit shell-shocked by the motherlode of rhetoric being tossed around on the global economic world stage, take heart. There are strategies you can use to ensure you're leaving no stones unturned in terms of optimizing both your business and international opportunities. More on that after the survey highlights below.
In the meantime, here are the key takeaways from the latest Trade Confidence Index (TCI)—EDC's biannual survey of Canadian exporters—now in its 20th year. Want to know more about the data? Here's a quick rundown on methodology: 
the sample size is 1,000;
respondents are representative of the Canadian exporter population based on region, market sector and size;
both EDC customers and non-customers are included; and
the data was collected between Mar. 19 and Apr. 15. 
You can click here to get your free copy of the full survey.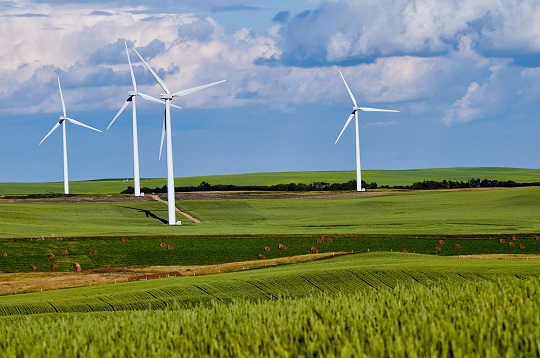 Canada offers many initiatives for funding and support for innovation.
1. Confidence at a seven-year low
Canadian trade confidence dropped by 5% since last fall's survey and is now perched below the 20-year historical average. The weaker outlook is approaching levels not seen since the 2011 European credit crisis. 
2. What's dragging down the outlook?
Slowing momentum in global economy
International trade policy uncertainty
Elevated level of protectionism
3. Speaking of protectionism 

One-third of exporters say protectionism is affecting their global strategies; specifically, higher tariffs, "Buy American" policies and difficulties exporting to the United States. Almost half expect protectionism to increase in the year ahead. The steel-and-aluminum tariffs, as well as the U.S.-China trade dispute, are having the deepest impacts.
4. CUSMA's not yet a done deal
There's a level of uncertainty that's lingering when it comes to the Canada-United States-Mexico Agreement (CUSMA), which is having a mildly negative effect on investment plans. A slim majority expects it to become law this year or next, but a notable minority expects the agreement won't pass at all.
5. Diversification averages out
The protracted CUSMA negotiation process saw an elevated diversification push by Canadian exporters, which has since levelled back to the historical average. In which markets are they expanding? The ones where Canada has new free trade deals: 
6. Trade barrier speed bumps

Companies looking to grow or maintain their businesses outside of Canada face these key challenges:
Foreign tariffs or trade barriers
Finding skilled talent
Compliance with government regulations
Obtaining financing
7. Top-of-mind new market 

Canadian companies that are currently exporting are casting their eyes to Mexico, the United Kingdom, Germany, China and France. For those not yet exporting, 73% are looking to do business in the U.S. Other markets of interest include the U.K., France, China and Germany.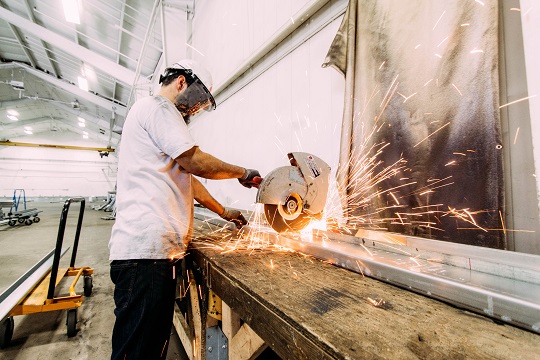 Finding skilled labour outside Canada is one of the key challenges for exporters.
Want answers to your specific export questions? Need help finding reputable online international trade information? Or would you just like to bounce an idea off one of our trade experts? Then email our Export Help Hub. We serve thousands of companies each year, offering advice to help you find customers, identify market opportunities and comply with regulations. Plus, we can offer insights on hotter topics, like trade negotiations, tariff disputes, or even Brexit.
To-dos for the trade weary
Just because your trade confidence might have taken a hit, doesn't mean you can't do things right now to ensure your business is in peak performance mode. Here are three tips to help you put your best business foot forward in these uncertain times. 
1. Analyze your supply chain
You're only as strong as your weakest link, so make sure you've done at least some basic monitoring to identify where there are risks in your supply chain. Where do your suppliers live and could a simmering trade dispute affect your business? Direct tariffs can cause a hit, but so too can retaliatory measures. Think aluminum and steel and you'll get the picture.
2. Diversify to international markets
There's never a good time to diversify, just like there's never a good time not to diversify. Do your research and be sure to take advantage of leading, free resources. If you've got a harmonized system (HS) code, then plug it into Trade Data Online to discover where Canadian companies like yours are selling internationally. And if you're not using the Trade Commissioner Service, what are you waiting for? Their services are free.
3. Explore your innovative side
The cardinal rule with innovation is "work back from the customer," listening carefully to their pain points. Be sure to bring in the right resources to get the job done and remember that Canada has a very robust innovation ecosystem. Take advantage of the many initiatives for funding and support, including: 
EDC webinar series: Our popular webinars are packed with information you need to succeed globally. Check out past webinars or sign up for upcoming broadcasts of interest to you.