While a majority of companies still follow the pattern of looking to international markets only after their domestic market is well established, there's a new breed of entrepreneurs who goes global from Day 1 using e-commerce. Regardless of where you are in your company's growth cycle—whether you're just starting out, scaling up, or bent on world domination—smart, sustainable growth starts with establishing a solid export plan, which itself, requires research. Lots and lots of research. Because that research will be the foundation of your business plan, export strategy, market entry framework and marketing blueprint: All critical factors to your company's growth and success.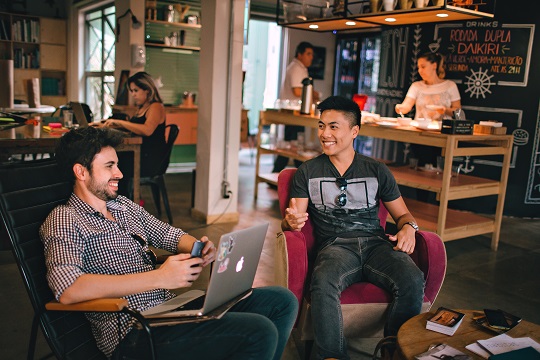 An export plan is only as good as your research. One of the key ingredients in any such strategy is determining which international markets have the greatest potential demand for your product or service. There are several online resources you can rely on for credible data.
Trade Data Online: Using data from Statistics Canada and the United States Census Bureau, this interactive tool allows you to discover which products are being imported by more than 200 countries.
Trade Commissioner Service (TCS): With representatives in more than 160 markets around the world, the TCS has published 200-plus market reports based on their on-the-ground insights into which sectors are performing best in each of those countries.
Export Development Canada (EDC): The Economic and Political Intelligence Centre within EDC publishes several reports on global economic conditions, including Country Risk Quarterly. This interactive guide provides insights on payment experience and risk factors in 50 key markets.
Industry associations: Depending on your sector, there's likely an association that represents your collective interests. These associations often have invested considerable resources into researching the export potential of international markets, which they share with their membership. They typically also spearhead representations at leading industry trade shows around the world.
Trade shows: Speaking of trade shows, there's likely no better way to get a taste of a potential market than by attending one. A word of advice to first-timers: Spectate rather than participate. Attending a trade event is a perfect way to scope out the competition, find potential partners and even zero-in on potential customers. Once you understand the dynamics, you'll be better prepared to be an exhibitor next time around.
University and public libraries: Libraries often have subscriptions to expensive research periodicals that you can access for free. If your research skills are rusty, most institutions offer programs to enhance those abilities.
MBA students: While you're on campus, check out the master of business administration faculty. Chances are, you can hire an MBA student to do highly specialized research for you at minimal cost.
"Regardless of where you are in your company's growth cycle—whether you're just starting out, scaling up or bent on world domination—smart, sustainable growth starts with establishing a solid export plan."
Demystifying your market-entry strategy
Don't be intimidated by jargon. Simply put, a market-entry strategy details the process involved in getting your product or service out of your hands and into the ones of customers in a new market.
One of the more traditional ways of entering a new market is through direct sales: Pick up the phone and call prospects or pack your bags and go the trade show route. Another alternative is to find an agent or distributor to represent you in a new market. With the right vetting, you can find a reliable distributor with a ready-made set of customers in your sector. Don't forget to reach out to the TCS for recommendations of dependable agents and distributors in your sector and market of interest. You could consider forging a partnership with a local company that's already selling products or services that complement your own. What could be better than having instant access to a market through a proven partner, rather than having to reinvent the wheel? Of course, if your finances are as flush as the opportunities in a new market, you can merge with or buy out a local company entirely. All market-entry strategies have their pros and cons, so carefully research which one would work best for your company, your products or services and the market you're targeting. The best option in one region is not necessarily the best in another, so make sure to do your homework.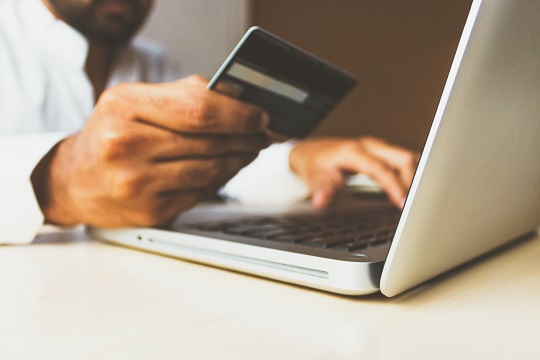 Regardless of which route you take, consider making e-commerce a part of your strategy. A quick look at the numbers is telling: E-commerce accounts for $1.4 trillion in annual trade and that figure's poised to climb to $5 trillion in the next two years. If nothing more, ensure you've developed a stellar website to front your company, with great product and service pages that clearly illustrate and articulate your unique value proposition (how customers might benefit from what you're offering, how you can fill your customers' needs and what distinguishes you from the competition). Make sure visitors have easy access to contact and purchasing points, and wherever possible, offer proof and validation through testimonials. Remember, you only have five seconds, at best, to retain a potential customer's attention! On the downside, you should be aware of the potential pitfalls of e-commerce. There are many considerations, including legalities, sales tax, exchange rates and logistics that enter the picture. So, at the risk of repeating myself, do your homework.
For most companies, an entry strategy is less about doing things one way and more about a staggered, systematic approach. You test the market by trying one approach, then move onto the next step once you've gained traction. Or conversely, if one mode doesn't work in a particular market, another one might. In the final analysis, your market-entry strategy will depend on many factors: What you're selling, your financial situation, your network, your sales cycle and your previous experiences.
One of the World Trade Centre Toronto's proudest accomplishments is the Trade Accelerator Program, commonly referred to as TAP. Now available through World Trade Centres throughout Canada, TAP helps businesses build their own export plans in a hands-on workshop environment that offers industry experts as mentors. Once you've completed the program, you'll have a fully vetted export strategy in your hands. Perhaps what's most important, you'll have access to a full range of contacts from the private and public sector with expertise in everything from intellectual property (IP) protection to international taxation, web design, freight forwarding, packaging, and the list goes on. You'll have a clear understanding of which countries to target and what actions to take in the short and longer terms. Most companies that have gone through TAP, experience an 18% increase in their international sales within the first year alone.
Fight your "control" reflex
In my experience, the one mistake entrepreneurs most often make is trying to do everything themselves. They have an almost palpable aversion to looking externally for help. Besides feeling like an overworked octopus, your company will suffer from a lack of efficiency, you'll impact your customer relations and something important is likely falling through the cracks. Stay focused on your product, get expert help, then step away and let them do their thing. There are five pillars of success in international business:
Understand and define your value proposition very carefully.
Do your homework.
Focus on one or two markets at a time.
Build a sound export plan.
Get expert advice.
As a successful entrepreneur and exporter, it's not your job to build each pillar, but rather, to ensure they're well-constructed and built for the long run.