Like you, I'm looking forward to seeing the total wins our Canadian athletes rack up in the Olympic Games, but as a trade advisor, I'm also excited to see how our Canadian businesses will succeed under the new CKFTA agreement. So I thought I'd share how the Olympics will impact the South Korean economy, and just what opportunities are "on the podium" for Canadian companies.
The Olympic Games will boost South Korean economy for years to come
When the Olympic torch relay recently wound its way to Naksansa, one of the oldest Buddhist temples in Korea, balloons filled the air, carrying with them prayers for a fruitful Olympic Games.
This is a sentiment shared by the organizers of PyeongChang 2018, as presiding over a successful Winter Olympics can represent a major economic boost to the host nation.
Last year, Lee Hee-beom, the president of the PyeongChang Organizing Committee for the 2018 Olympic and Paralympic Winter Games (POCOG), estimated that the positive economic effects of hosting the Games is expected to exceed 32 trillion won (US$28.2 billion) over the next decade. The Hyundai Research Institute (HRI) was even more positive, projecting returns of 64.9 trillion won (US$55 billion) over the next 10 years.
Canada and South Korea have long been teammates in trade
The Olympics are an opportunity for Korea to re-introduce the world to its brand. With an annual GDP of nearly $1.8 trillion and a population of more than 50 million, Korea is one of Asia's most dynamic markets.
South Korea is the fourth largest economy in Asia and the 11th largest in the world. Long a key ally of Canada, in recent years South Korea has emerged as a strong trade partner, with two-way merchandise trade reaching $15 billion in 2016.
Supported by Canada's first free trade agreement with an Asian partner, the Canada-Korea Free Trade Agreement, Korea placed 6th overall in 2016 Canadian export destinations, importing $4.7 billion (CAD) of Canadian coal, agricultural products, forest commodities, iron ore, chemicals and plastics.
While 93 per cent of Canada's exports are eligible for duty-free access into South Korea under the new agreement, upon full implementation on January 1, 2032, tariffs will be eliminated on 99.75% of Canada's exports.
Champion Canadian exports to South Korea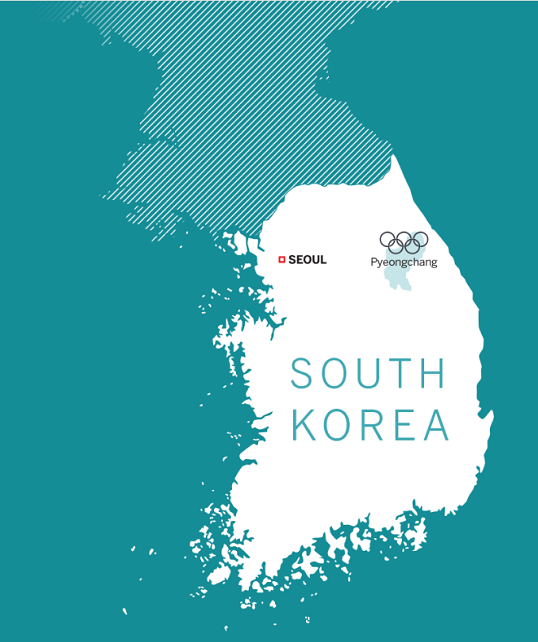 Minerals
Ores, slag and ash; mineral fuels, mineral oils, bituminous substances and mineral waxes
Value Exported CAD: $2.26 billion

Base metals
Iron, steel, copper, aluminium, nickel, lead, zinc, and articles thereof
Value Exported CAD: $416 million
Pulp
Wood or of other fibrous cellulosic material; recovered paper or paperboard
Value Exported CAD: $372 million
Coal is Canada's largest export item to South Korea, while Canada accounts for only 12% of the country's total coal imports.
Exporting provinces on the podium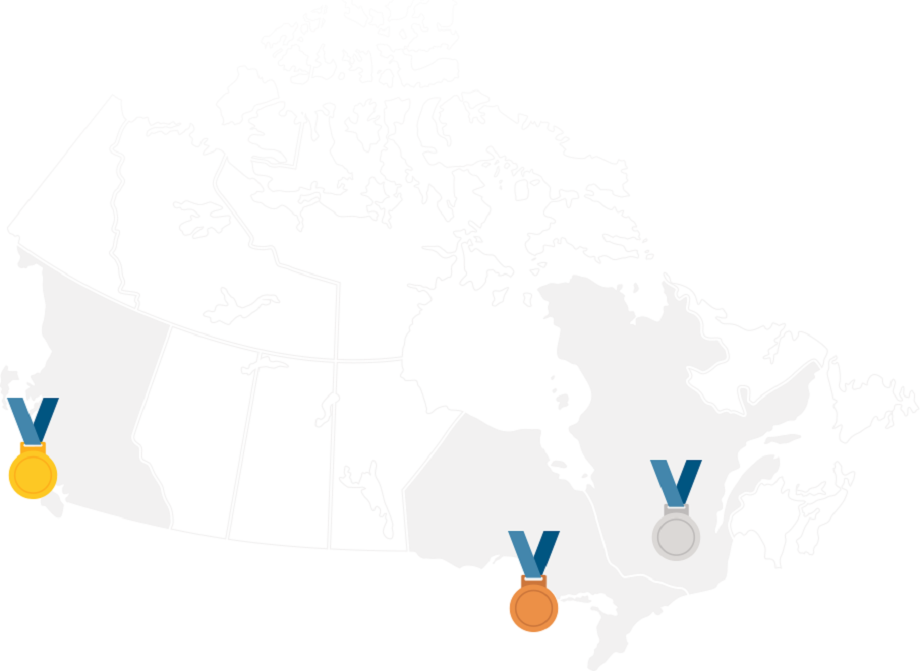 British Columbia
Led by its mineral and mining industry, aluminium products and the forestry products sector, B.C. made up almost half (49%) of Canada's exports to South Korea in 2016.
Total Exports in CAD: $2.66 billion
Ontario
Mining is the main driver of Ontario exports, but Ontario's life science and medical industry is also a top-performing sector in South Korea.
Total Exports in CAD: $620,105,000
Quebec
Iron-ore mining, pulp and paper and agriculture exports are the strongest performers on team Quebec.
Total Exports in CAD: $734 million
Gold medal opportunities for Canada-South Korea trade
South Korea is a highly competitive market and a gateway into the dynamic Asia-Pacific region, representing Olympic-sized opportunities for Canadian industries. The following three medal-takers are sectors in which Canadians have strong capabilities and could find opportunities in meeting the needs to the South Korean market.
Canadian agriculture and agri-food sector
South Korea's top agri-food and seafood supplying countries are currently the United States, China, Australia, Brazil, and Vietnam.
Canada was South Korea's tenth-largest supplier of total agri-food and seafood products in 2016, with only a 2% share of agriculture-related products shipped to South Korea.
Clean technology
A priority market in Canada's Integrative Trade Strategy for Sustainable Technologies, South Korea has invested $35 billion to develop renewable sources of energy to reduce its dependency on energy imports.
Considerable opportunities exist for Canadian companies in areas such as carbon capture and storage, water treatment, and hydrogen and fuel cells.
Once fully implemented, the CKFTA will eliminate tariffs on all sustainable technology products.
Information and communications technology (ICT)
South Korea is a major manufacturer of ICT products and home to a large consumer base with a taste for new technologies. Significant opportunities exist for Canadian companies in wireless technologies and network services, game developing and digital entertainment.