Many people associate customs brokers with importing, but in today's complex and often volatile trade environment, their services and specialized expertise can benefit exporters.
We reached out to the fourth-generation customs brokerage firm, GHY International, to ask Chris Bachinski, president, and Alan Dewar, executive vice-president of client service/regulatory affairs, how customs brokers can help facilitate trade, manage risk and protect the bottom line for exporters. 
Q: What are some of the key drivers that led to rapid changes in customs and logistics procedures over the last several years?
Bachinski: I think that the biggest challenge right now for exporters is trade uncertainty. In addition to several new trade agreements, we've seen the disruptive effects of the global pandemic and a growing tendency by the United States government to use trade agreements in an aggressive way rather than as a tool to promote trade between countries. As a result, the global trade environment has changed from one that's been quite predictable t​o one that is more and more unpredictable. 
Q: For Canadian exporters who may not have worked with a customs broker before, can you explain what their role is?
Dewar: In reality, the role of a broker is to facilitate trade and help exporters manage risk. We provide exporters with the knowledge and insights needed to protect their bottom line. This is especially important today, given the uncertainty we've discussed. For example, with today's changing surtaxes, tariff interpretation is critical. If you don't know the Incoterm rules (11 universal terms used in export sales contracts worldwide), your company may have trouble clearing customs.
Additionally, the Canada Border Services Agency (CBSA) has implemented a web-based, self-service portal called Canadian Export Reporting System (CERS) and no longer accepts paper-based export declarations.
With this system in place, it's easy for the Canadian government to audit export declarations. If exporters don't meet all the requirements, there's an increased risk they'll incur financial penalties. A customs broker can assist exporters in making sure they're doing everything correctly, so they can avoid these penalties.  
You should also check out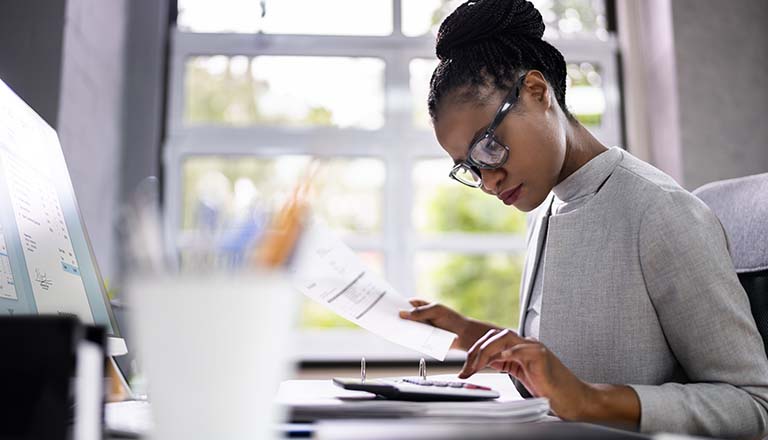 Q: What are some of the key benefits for exporters who work with a customs broker?
Bachinski: Brokers are trade specialists. Since trade regulations and the global trade environment are changing so rapidly, you really need to have an expert by your side who can guide you to make sure that you're not forgetting key processes. What works today for a particular transaction may not work the same way tomorrow for the same transaction.
If you're bringing in raw materials from another country, for example, and using them in products that you export, there are various programs you need to be aware of which can help you minimize the duties and/or taxes you pay. Customs brokers are well-versed in these programs and can help you use them to your advantage and minimize the impact on your cash flow.
Q: What's the best way for exporters to find a customs broker who meets their specific needs?
Dewar: The Canadian Association of Importers and Exporters (IE Canada) has a list of brokers and specialists. The Canadian Society of Customs Brokers (CSCB) hosts a site called the Importers Network, which also provides guidance to help exporters and importers understand what type of broker or specialist they might need. The Canadian International Freight Forwarders Association (CIFFA) is another organization that provides a list of brokers and specialists.
Not all brokers are the same. There are some who do a bit of everything and others who focus on a particular area, like freight. If you're an exporter, it's critical to  choose a customs broker who's an expert in trade compliance and facilitation. 
Q: Once they've identified the right customs broker, what's the best way for an exporter to engage with the broker to get the most use of their skills?
Dewar: To me, that comes down to being very open about your short-, medium- and long-term goals. The more your broker understands your business, the better they'll be able to help you meet your specific goals.
We use trade tools that provide a visual of the types of goods that are being traded in particular product areas on a worldwide basis, along with information about freight forwarders, carriers, suppliers, etc.
The sole purpose of a customs broker is to serve your trade needs and provide the best options. So, it's important to share with your customs broker where your products are going and how they'll be used, so they can use the data they have at their disposal to connect the dots for you. 
Q: What are the top logistics challenges that exporters face when they ship their goods and services outside of Canada?
Dewar: I'm going to say it's finding the right third party that best meets their needs. Take shipping, for example. Using trade tools, a good customs broker can help you save time and effort by narrowing down your list to the handful of parties that ship from Point A to Point B.
Getting all the details right the first time is critical. Unfortunately, governments typically don't have the ability to properly screen things at time of entry and issues are often detected long after the product has been sold. At this point, any sort of penalty applied isn't recoverable, so doing things the right way upfront helps you ensure your transaction will be profitable.
For example, a lot of exporters may not understand the concept of restricted party screening. The government maintains a list of individuals and businesses it considers to be unacceptable trading partners. A customs broker can validate that the parties receiving your goods aren't on the restricted list and help you avoid fines and penalties.
Q: What's the potential impact on the business if things aren't done right?
Dewar: To give you an example, back in 2014, a company from Red Deer, AB, was fined $90,000 because they shipped a $15 pack of O-rings overseas. It's a little piece of rubber, but it was determined that this particular type of O-ring could have been used in the nuclear industry. The O-ring was likely already in a milking machine in a barn somewhere by the time the government determined what had been shipped. As the exporter, you always have to be mindful of what's on the export control list or it could end up being very costly.
Q: What are the key regulatory documents that exporters need to be aware of and how can customs brokers help with them?
Dewar: The bill of lading and your commercial invoice are the key ones. These documents are usually fed into an electronic export declaration, including a tariff classification code. This code assists other government agencies--whether in Canada or abroad--in conducting their risk profiling and understanding which other departments may need to be involved.
From a Canadian perspective, our Canada Border Services Agency works with 90 other government agencies. The agencies they work with depends on the end use of the product and its tariff classification. Each country has a similar environment, so getting the tariff code right and justifying the code you've chosen is important for streamlining release and reducing the risk to your business. Customs brokers can help exporters confirm their tariff codes and take the guessing and potential risk out of misclassification. 
Q: Bottom line: If I'm an exporter, how can a customs broker help me improve my business fundamentals?
Dewar: By definition, exporters provide goods and services to markets outside of their respective countries. Many governments, including Canada's, provide programs that allow exporters to either defer certain charges such as import duties or GST, or not pay them at all. By working with a third-party specialist like the ones listed on the CSCB website, exporters can focus on manufacturing and exporting their products and being more competitive, while we help ensure there's minimal impact on their cash flow.