In 2018, Italy had the fourth-largest economy in the EU, according to the International Monetary Fund. The country is also Europe's second-largest manufacturing nation after Germany, with enormous capabilities across a wide range of industries. Bilateral trade between Canada and Italy is significant and growing—in 2017 (the most recent figure available), it approached $10.5 billion. Canada's exports to Italy in 2018 reached $2.9 billion, an increase of 34% in one year.
CETA and the Italian market
In September 2017, CETA came into provisional effect, eliminating most EU import tariffs, reducing many regulatory barriers and improving labour mobility. These advantages can help you compete with European companies on their home ground and give you a competitive edge over your international competition in the EU market.
"CETA affords tremendous opportunities for Canadian companies to access European markets on preferential terms," says Philip Turi, Export Development Canada's director of strategy and innovation. "Seizing opportunities in Italy, in particular, requires visiting the market and setting up a strong network to break into critical supply chains such as transportation, aerospace and advanced manufacturing industries."

Federica Leonetti of the Enterprise Europe Network agrees. "CETA will definitely strengthen the ties between Italy and Canada. It is the most important trade agreement ever signed between Canada and Europe because it liberalizes tariffs, allows Canadian companies to bid on European public tenders, supports worker mobility and provides favoured treatment for investors."

You should also check out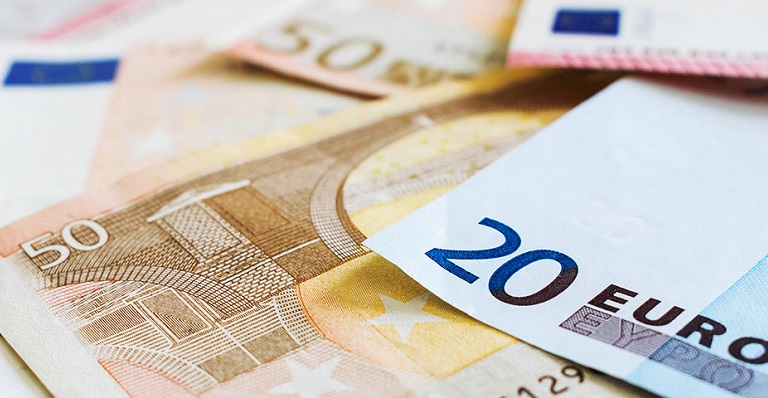 Top opportunity sectors in Italy
Canada's major exports to Italy in 2018, in terms of dollar value, included the following products:
pharmaceuticals ($930 million)
fuels and oils ($540 million)
machinery ($218 million)
cereals ($161 million)
aerospace products ($107 million)
automotive products and technologies ($106 million)
scientific instrumentation ($95 million)
If you're considering Italy as a possible export destination, you may find opportunities throughout these sectors. If you're not in one of these industries, there are several others that may offer possibilities. Among them are:

advanced manufacturing technologies

smart-grid power technologies 
wood and paper products
information and communications technologies
medical devices
processed foods, fish and seafood
Leonetti also identifies some specific opportunity areas for Canadian companies. "For investment, these include the aerospace, infrastructure, and automotive sectors. For exports: food and beverages, mineral and chemical products, machinery and furniture."

When it comes to market entry, Turi has some basic advice. "The best approach is to have a clear understanding of your objectives, whether they're to attain a certain market share or to use Italy as a beachhead for a pan-EU strategy. You must also have a solid handle on the partners you'll need to work with, and the rules you'll need to comply with, to achieve those goals."

Where to get help
For detailed information about exporting to the EU, refer to the EU Trade Helpdesk.
The Canadian Trade Commissioner Service in Rome has specialists who can help you explore Italy's industrial and service sectors and identify opportunities within them.
Challenges for Canadian exporters
CETA has made it easier for Canadian companies to operate in all the EU nations, including Italy. However, language barriers, cultural differences and unfamiliar ways of doing business can be challenges for Canadian companies that want to enter the Italian market. Working with partners who are familiar with local conditions is an ideal first step. They can help you:
find customers

arrange distribution channels
handle documentation
clear your goods through customs
provide after-sales service
The regulatory regimes established by the EU can be a second hurdle—the requirements may seem intimidating, especially if you're new to the market. Some of the major issues include:

establishing the correct product classification for your goods

establishing the origin of your products under the EU rules of origin
complying with health, safety, consumer protection and environmental regulations
complying with packaging and marking rules
You should always consult trade professionals when determining how EU regulations will affect your exports to Italy.

Finally, slow or late payment has been a persistent problem across several EU markets for some time. For domestic Italian businesses, cash flow problems are often aggravated by poor payment behaviour from their own customers. Outside the private sector, Italian government buyers are especially likely to pay late. If you are concerned that late payment may effectively become non-payment, you should protect your receivables by using a product such as EDC's credit insurance.

Personal relationships are the basis of Italy's business culture. No transaction can be discussed until your Italian counterparts have gotten to know you and are comfortable with you. Allowing time for these relationships to form is important. If you don't, it may become very difficult to move negotiations forward. 
All this implies, of course, that you'll need to visit Italy and meet the people with whom you want to do business. An in-person visit also tells them that you're willing to invest time and effort in building connections. For more detailed information about navigating Italy's business culture, refer to the Trade Commissioner's pages on visiting Italy. 
6 tips for exporting to Italy
 Take advantage of CETA's provisions to gain preferential access to the Italian market.
 Work with Italian partners and/or intermediaries to facilitate your market entry.
 Review with trade specialists to make sure you're complying with all EU regulations that apply to your product.
 Visit potential partners and customers in Italy so you can get to know them and their business culture.
 If non-payment is a possibility, protect your receivables with credit insurance from EDC.
 Once you've done your market research, consult with the Trade Commissioner Service to seek opportunities, contacts and other key information about doing business in Italy.