You've probably seen the signs in other entrepreneurs and business leaders who sell internationally. The confident walk. The unwrinkled brow. The clear-eyed gaze that only comes from a restful night's sleep, free from worry about shipping logistics, customs documentation and paperwork. 
The secret of these unruffled exporters is shared amongst global companies of all sizes: They've managed to find their BFF, also known as their best freight forwarder.
What does a freight forwarder do?
There's a special relationship between a company that sells goods internationally and its freight forwarder. A freight forwarder doesn't actually ship your goods itself, but takes care of the logistics to get your goods to other markets smoothly, efficiently and cost-effectively. They can manage some of the process steps for you, or they can take you every step of the way—often called "dock to door." 
You can get a basic understanding of the services a freight forwarder might offer by envisioning all the steps it takes to get merchandise, supplies, equipment, machinery or other types of tangible products from one country to another. This can include:
warehousing or storage;
getting the goods ready for shipping (by sea, air, road or rail);
preparing required documentation;
purchasing cargo insurance;
booking transportation and making sure the transporter has all the information and documents required (such as bills of lading);
negotiating prices, routes and schedules, to find the right balance between speed, cost and reliability;
tracking the shipment;
upon arrival, breaking down the shipment into smaller shipments for delivery to various destinations in the market;
filing claims on the cargo insurance if something goes wrong;
and much more. 
You should also check out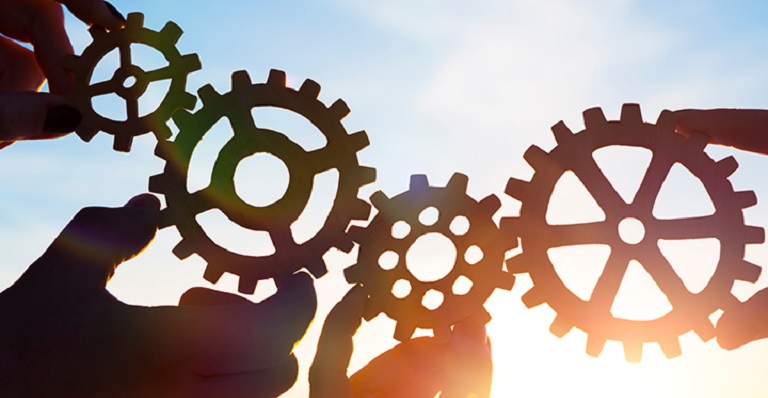 Freight forwarders can help build your own customer relationships
Freight forwarders offer several other benefits besides getting your goods from point A to B. 
First, forging a strong relationship with a good freight forwarder can help you build better relationships with your own customers and overseas partners. By ensuring your goods arrive on time and in good condition, a freight forwarder helps you maintain quality assurance and customer satisfaction, as well as building your brand as a reliable supplier. 

Hiring a freight forwarder can also save you time and money. Your company benefits from their established network of shippers and other export service providers—a network that would be too time-consuming for a small- or medium-sized enterprise (SME) to build on its own. 

At the same time, freight forwarders can often use those established relationships to receive volume discounts or other price reductions, which means they may get you a better deal than you could negotiate yourself. 
Similarly, a freight forwarder's knowledge and experience with trade regulations and fulfilling documentation requirements (which varies from country to country) can help you get your goods to market faster, avoiding time-consuming errors or costly surprises at the border. 
5 things to look for in your BFF
Your business benefit greatly from with your own freight forwarder—as long as you choose the right one.
"Especially if you're a smaller company or are new to exporting, the required process, paperwork, and regulations to ship your goods can be daunting," says Julia Kuzeljevich, public affairs manager at the Canadian International Freight Forwarders Association (CIFFA). "But by partnering with the right freight forwarder, you can let them take care of the logistics while you focus on what you do best: making a great product and growing your business."
Kuzeljevich offers five best practices for choosing the best freight forwarder for your company.
1. Choose a freight forwarder with knowledge and expertise that match your needs 
A freight forwarder can't be all things to all companies. Not only is it a big world with trade requirements and regulations varying from country to country, but every company—including yours—is unique. That means you should try to find a freight forwarder who specializes in your sector or the markets you've chosen.
By partnering with the right freight forwarder, you can let them take care of the logistics while you focus on what you do best: making a great product and growing your business.
Kuzeljevich lists some questions to consider when trying to find a good match. "Look at the kind of services the freight forwarder provides—are you OK with choosing services à-la-carte, or do you need a full-service company? How big is their network? Do they specialize in facilitating the shipping of certain types of products or commodities? Do they have more experience and expertise with specific modes of transportation, shipping routes or markets? And what do they understand about the particular industry you're in?" 
An added bonus: If the freight forwarder has multiple clients dealing in the same market or sector, they may be able to offer lower rates due to the prices they can negotiate. 
Another area of expertise that companies may not think about, Kuzeljevich adds, is dealing with various types of payment options. "You'll want to know if they have experience with letters of credit, for example, and other types of more sophisticated payment transactions. That's important because using letters of credit can get quite complicated in certain markets, and it could slow down the process if the freight forwarder isn't cognizant of the procedures around it."
2. Make sure your potential freight forwarder has a healthy sense of curiosity 
The freight-forwarding industry rides on relationships, as well as shipping and logistics know-how. That means you should choose a freight forwarder who is intensely curious—about trade, about people and about your business. Those who are naturally curious about others tend to be the ones who are well-connected. 
Says Kuzeljevich, "Your freight forwarder should be able to build rapport with others and show a keen interest in how their business works and what their needs are. If your prospective freight forwarder loves to talk and asks plenty of questions, that's a good sign." 
3. Choose a freight forwarder who's well-connected
From warehousing to cargo carriers to customs, there are many different contacts in the process of exporting goods to another market. But if you have a freight forwarder whose relationships with those connections are already well-established, you get the benefits of an expert organizer and negotiator with all of these connections, through just one point of contact. 
4. Your freight forwarder should be transparent about services and price
Freight forwarders must balance a structure between price, timing and risk, Kuzeljevich says. 
"Be careful if rates look too good to be true, and be aware that the lowest rate is not always the best match for your needs," she explains. "That lower rate may be due, for example, to a longer route they plan to take, so make sure that the extra time for delivery meets your requirements." 

To be sure you're getting the right deal for your particular needs, Kuzeljevich recommends choosing a freight forwarder who is transparent about how they'll handle your shipment, the routes they'll use and how they've structured their pricing. 

5. Consider a freight forwarder who's CIFFA-certified
CIFFA is a Canadian-based, globally recognized association for freight forwarders. 

"To become a member, a freight forwarder must meet certain minimum requirements," Kuzeljevich says. "This sets a bar for your freight forwarder right off the bat." 
For example, CIFFA members must be bonded, have errors and omissions insurance, invest in trained staff, and have been in business for at least three years, among other requirements. 
The CIFFA website also describes the association's exclusive Standard Trading Conditions (STCs), which only CIFFA members can reference. The STCs clearly outline the roles and responsibilities of a company and the freight forwarder, letting you know what to expect and governing the relationship between you. 
Ready to find your BFF? Use EDC InList for free
Knowing how challenging it can be for Canadian companies, especially SMEs, to find the right partners and connections, Export Development Canada has created a new, free service called EDC InList.
"Finding the right service providers and building the right relationships are some of the biggest challenges our exporters tell us about," explains Aida Alvarenga, Innovation Lead of EDC's Knowledge Services.
"EDC InList is much more than a regular supplier directory or a search engine," Alvarenga continues. "Whether you're a startup or an experienced exporter, EDC InList's technology helps you match your needs to a local or international service provider you can trust—because each supplier has been vetted by EDC and must follow our code of conduct." 
EDC InList currently features freight forwarders, but different types of suppliers, such as lawyers, accountants, will be added in the future. To try it out, just register for a MyEDC account, which will also give you one-click access to a variety of valuable trade tools and insights.