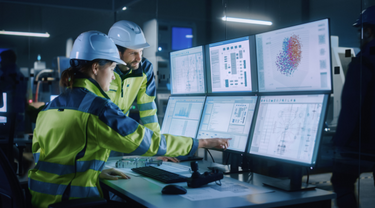 Digital transformation in Türkiye*: risks and opportunities
*Turkey changed its official name to Türkiye in December 2021
As a gateway to Europe, Asia and the Middle East, Türkiye's location has always been an economic advantage. But with the recent global disruptions in supply chains caused by the pandemic and the resulting nearshoring trend, the country's proximity to these key markets has become even more important. 
Türkiye is already a major manufacturing hub and has production capabilities in diverse industries, including automotive, defence, plastics, textiles, agri-food, pharmaceuticals, machinery, chemicals, cement, iron and steel production. In 2021, more than 40% of its overall exports were to the European Union (EU). But these evolving industries don't have the strategic technological infrastructure to ensure seamless integration into the EU ecosystems.
Türkiye recognizes that it must modernize its manufacturing capabilities if it's going to be an integral part of supply chains from developed economies, especially the EU. Its willingness to make the necessary investments to achieve this goal present significant opportunities for Canadian technology companies that can provide innovative solutions in digitalization and advanced manufacturing.
Reducing carbon to stay competitive
In 2021, the EU adopted the Carbon Border Adjustment Mechanism (CBAM), which imposes a tax on imported goods if their carbon intensity exceeds EU emissions standards. Tax rates are determined by the EU Emissions Trading System, and the border adjustment is offset by carbon emissions taxes in the exporter's home country. Meeting these new standards is critical for Türkiye, as the EU is its largest trading partner; it can't be business as usual anymore. The country's manufacturing industries must go through a major transformation to be able to sell their products to the EU, and Türkiye needs to invest heavily in cleantech, advanced manufacturing technologies and digitalization.
Accelerating digital transformation
Türkiye also needs to rapidly adapt to the global trends driving change in key sectors. For instance, the Turkish automotive industry hasn't fully adapted to the transformation towards electrical vehicles (EVs). Currently, Türkiye has the fourth-largest automotive industry in Europe, primarily supporting original equipment manufacturers (OEMs) for the European markets. But it hasn't yet made the necessary investments to modernize its infrastructure to meet the growing demands for EVs. 

The government has outlined initiatives to facilitate a more competitive manufacturing base, especially to support investments in R&D, digital transformation and Industry 4.0—the latest evolution in manufacturing technologies and processes that's also called the fourth industrial revolution. 
Over the next decade, Türkiye plans to invest approximately US$1 billion to US$1.5 billion annually to make the country a global production and technology centre for innovation and digital transformation.
Achieving net zero by 2053
While Türkiye's digital transformation is in its early stages, progress is already apparent. The country has managed to attract foreign companies and investment in Turkish startups and technology companies. It also unlocked access to substantial international funding from the United Nation's Green Climate Fund by ratifying the Paris Climate Agreement in October 2021 and announcing its intention to reach its net zero emissions target by 2053.

With these commitments and funding in place, major procurement opportunities are emerging. There's increasing demand for technologies such as automation platforms, sensors, artificial intelligence, robotics, big data and cloud services, cybersecurity, Internet of Things, product simulation and modelling. Canadian companies can take advantage by taking a focused and proactive approach to the Turkish market. Defining a clear value proposition that differentiates your company from the competition and identifying the right opportunities to drive sustainable growth are critical first steps.
You should also check out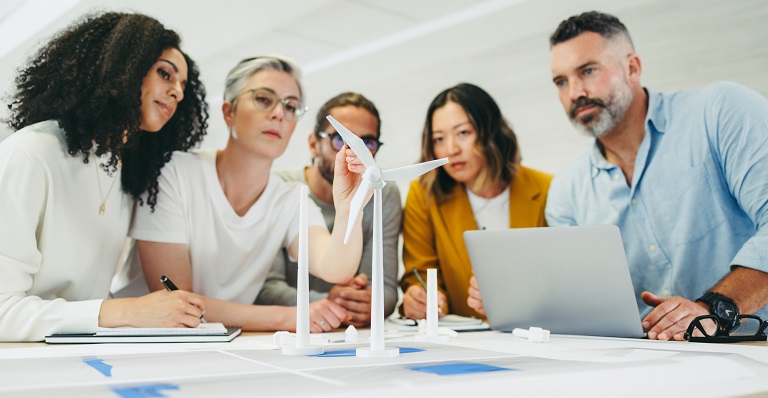 Understanding the risks and challenges
Although the opportunities are significant, Canadian companies interested in doing business in Türkiye must understand the risks. Despite its large size, strategic location, and role as a key supply partner to the EU, Türkiye remains an emerging market where a higher degree of uncertainty is to be expected. Significant risks and challenges for Canadian exporters to consider include:  

Currency: The Turkish lira has been one of the world's most volatile currencies in recent years due to the country's focus on growth rather than monetary stability. 
Business environment: Türkiye has been reducing bureaucratic and regulatory barriers, but sudden and frequent regulatory changes remain a risk.
Understanding the business culture is also important. Turkish businesses are typically open to taking risks and trying new technologies. This cultural attitude could help Canadian companies identify early adopters in a market where testing new ideas is welcome. 

The cultural habit of "following your neighbour" is also common. For example, if a manufacturer in a specific sector invests in a technology, its competitors typically adopt it as well. This tendency can serve to simplify marketing and business development efforts for new entrants who move fast in bringing solutions to market.
In many cases, the best way to reduce your risk in the Turkish market is to partner with a local company. And let's not forget that most Turkish companies are looking for reliable long-term partnerships, rather than single transactions. Establishing personal relations and being present and proactive in the market through your visits or local representatives are keys to success.
Export Development Canada (EDC) in Türkiye
EDC has been active in the Turkish market for a long time and opened a regional representation in Istanbul in 2010. In addition to Türkiye, the regional representation also provides coverage for countries in the Levant and Central Asia. 

Türkiye is the single most important market for EDC in this region as it typically accounts for 75% of the total business volume supported across all our products. EDC supports Canadian exporters and investors across multiples sectors; though, in recent years, we've proactively explored procurement activities for Canadian companies in the infrastructure and power sectors. 
If your company is considering Türkiye for global expansion, contact EDC to learn more. Our knowledge, resources, key contacts and partner referrals can help you to move forward confidently in your export journey. You can reach us by phone at 1-800-229-0575, weekdays from 9 a.m. to 5 p.m. ET.